With everyone trying to influence Hugo voting, I think it's time to tell you how I am going to vote.
I'm going to keep asking myself two simple questions until I run out of answers or run out of space on the nominating ballot —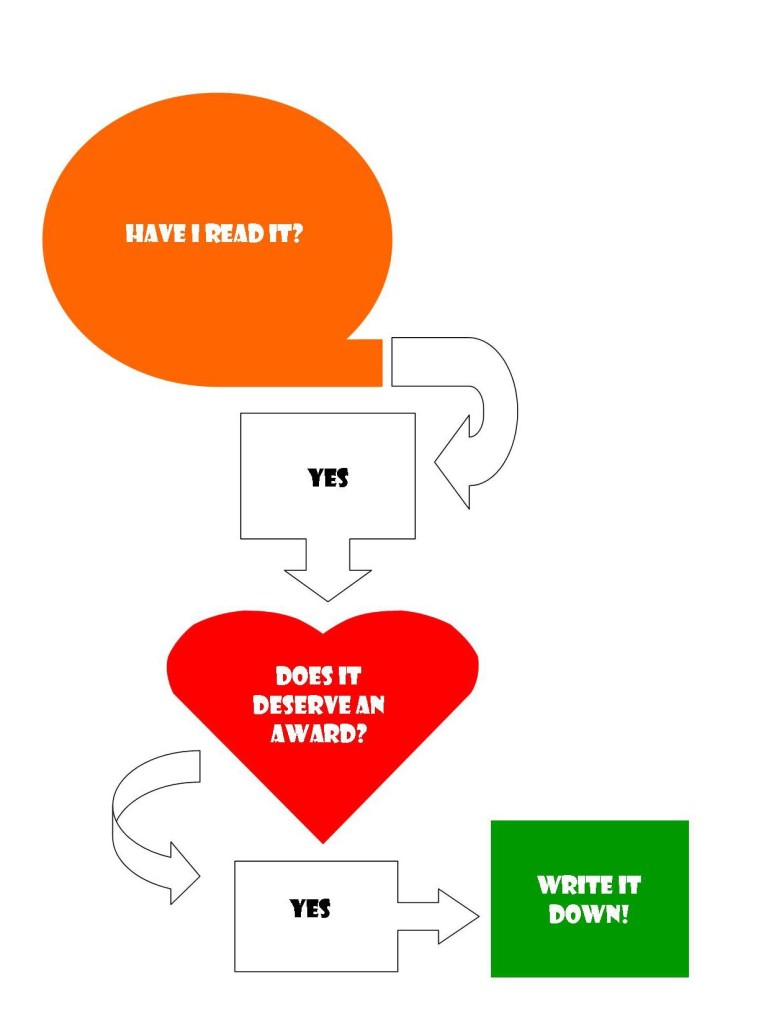 Then I will double-check my ballot using this formula.
Have I read the story?

Yes = OK

No = Then what the fuck is it doing on my ballot?
I have been mocking Sad Puppies 3 because humor seemed the most effective tool at my disposal to get people to realize that whatever moral or ethical basis they claim for their choices will be undercut if they dishonestly vote for a bunch of stuff they haven't read or seen.
On the other hand, if people have read a story on Sad Puppies 3, another list, or nobody's list at all, and loved it — then their opinion is as good as any other voter's.
Larry Correia in his own inimitable way now says he subscribes to the same view:
You should wash your hands after going to the bathroom.
You should read stuff before nominating it for awards. 
You should look both ways before crossing the street.

So there you go, Glyer-50-Hugos (I figured what the hell? Let's round up!) Thanks to your hard hitting journalism, the nefarious Larry Correia has now gone on the record about some painfully obvious stuff.
I don't have to say this but I think he means it. If the rest of the people behind Sad Puppies 3 take his statement to heart, and don't just treat it as some kind of dogwhistle, they will end up enriching the award's representation instead of merely doing a hack on it.