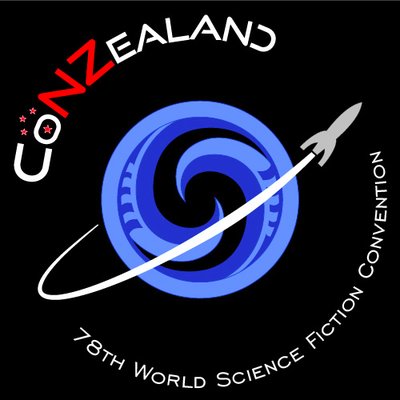 That's a lyric from "I'm Getting Married in the Morning," and the fate of your 2020 Hugo vote will be equally permanent at 11:59 p.m. Pacific tonight (in New Zealand, 6:59 p.m on July 23.) The CoNZealand committee notified members:
---
This is it, we're down to the wire now. You have less than 24 hours left to vote for the 2020 Hugo Awards, the 2020 Lodestar and Astounding Awards, and the 1945 Retrospective Hugo Awards!

CoNZealand members can access their ballots by visiting https://members.conzealand.nz/, logging in, and clicking on "My Memberships". Instructions for voting are included with the ballots.

Hugo voting closes on Wednesday, 22 July 2020 at 23:59 PDT (UTC-7)/Thursday, 23 July 2020 at 18:59 NZST (UTC+12). But don't wait until the very last minute – if something goes wrong, it will be harder for us to help you, and we want to count every single vote!

Troubleshooting tips for common login problems:
If you do not receive the login link, check your spam folder (and, if on Gmail, your promotions folder). Or search for "CoNZealand Login Link."
If you have an sbcglobal.net email address you most likely will not receive a login link. Contact

[email protected]

for assistance.
If the signature line does not accept your name after you type it, just copy and paste exactly what is in bold in the instructions. Most likely there is an extraneous space or other strange but hidden character issue. If that doesn't work, contact

[email protected]

for assistance.
Reminder – We have discovered a bug in the Hugo voting interface that means a very small number of votes may not have been recorded. This mostly seems to happen when using the Safari browser on a Mac, but we have a couple of reports from other browser/device combinations.

If you received an email confirmation after voting, your votes have been entered into the system and you should not be concerned.

If you did NOT receive the email confirmation, please log back into the system and confirm that your votes have been recorded. If they have not, please try again using a different browser/device combination, preferably Chrome, as we have not had any reported problems from Chrome users.

Alternatively you can email your votes by downloading the editable PDF ballot, filling it in, and emailing it to [email protected]. Please note that a typed name is acceptable for the signature line – you do NOT need to print, sign and scan your ballot.

If you have any questions or difficulty accessing your online ballot, please contact [email protected] for assistance.