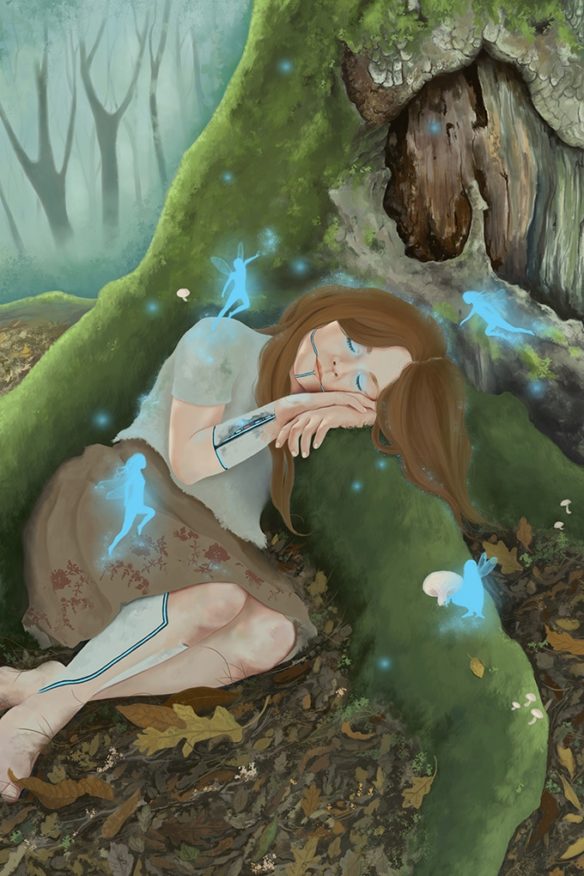 David Steffen has launched a Kickstarter appeal to publish Long List Anthology Volume 4, designed to celebrate more of the fiction loved by the Hugo Award voting audience.
Every year the Hugo Award administrators release a longer list of stories that received the most nominations by the fans who vote for the Hugo Awards. The purpose of the Long List Anthology is to get more of the works loved by Hugo Award voters to readers in one convenient package.
Backers have already pledged $1,607 toward its initial $1,800 goal with 18 days to go. The base goal includes only the short stories. There will be stretch goals to add novelettes.
The cover art is by Amanda Makepeace.
Steffen says the authors of the listed stories have agreed they can be reprinted in the anthology.
WHAT STORIES WILL BE IN THE ANTHOLOGY?
Short Stories (base goal)
"Don't Press Charges and I Won't Sue" by Charlie Jane Anders
"Zen and the Art of Starship Maintenance" by Tobias S. Buckell
"The Scholast in the Low Waters Kingdom" by Max Gladstone
"Paradox" by Naomi Kritzer
"Waiting Out the End of the World in Patty's Place Cafe" by Naomi Kritzer
"Utopia, LOL?" by Jamie Wahls
"Confessions of a Con Girl" by Nick Wolven
Novelettes (stretch goal at $2900)
"Angel of the Blockade" by Alex Acks
"Pan-Humanism: Hope and Pragmatics" by Jess Barber and Sara Saab
"The Fisher of Bones" by Sarah Gailey
"Crispin's Model" by Max Gladstone
"The Worshipful Society of Glovers" by Mary Robinette Kowal
"A Human Stain" by Kelly Robson
"The Dark Birds" by Ursula Vernon
"Waiting on a Bright Moon" by JY Yang
Steffen notes, "This project is not endorsed by nor affiliated with the Hugo awards, WSFS, WorldCon, or any associated entities. The Hugo name is used with permission."
The first three volumes have sold more than 10,000 copies.
[Thanks to JJ for the story.]