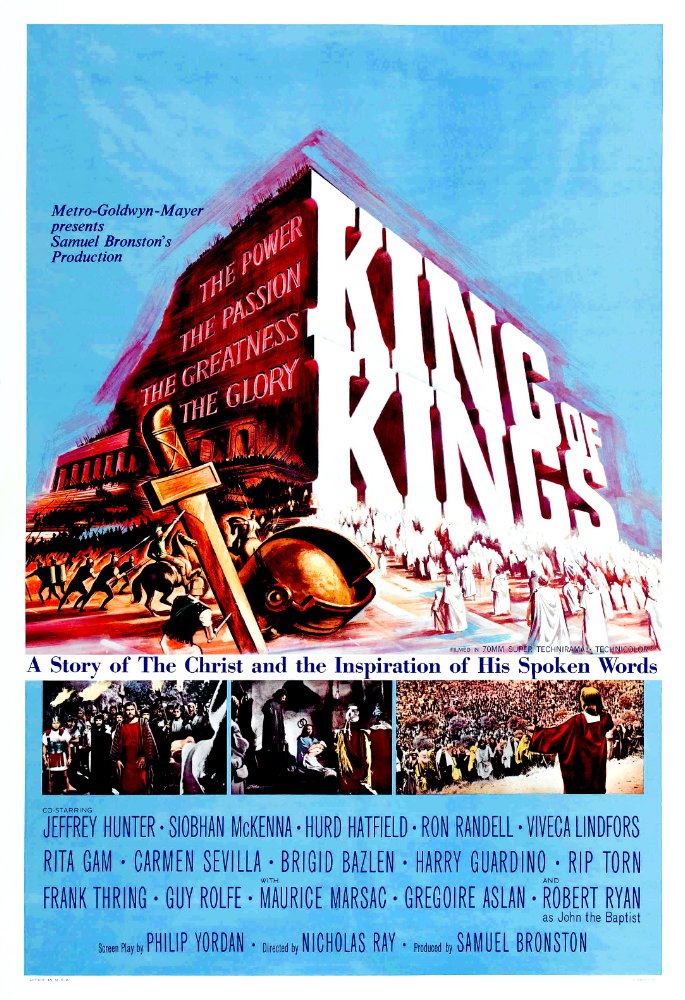 By John King Tarpinian: This is the time of year a story of Jesus comes around that could be said has a deep sci-fi connection.  One of the many behind the scenes jobs that Ray Bradbury had was as what is called a script-doctor.  That is when somebody is called in to repair a script that has problems.  In this case they did not have an ending.  Ray was called in to fix things.  In their first meeting they said they did not have an ending for the movie.  Ray asked "Have you read the book?"  After pointing the script in the right direction it was decided that a narration might help the movie's advance forward.  Ray wrote a narration.
They loved his narration and decided to use it but needed a powerful voice.  Ray suggested his friend, Orson Welles.  They loved this idea but feared they could not afford someone of Welles' stature.  Ray thought he could get Orson to do the narration for scale.  (Orson played Father Mapple in John Huston's Moby Dick, the script written by Ray Bradbury.)
This I do not quite understand, but since the producers could not afford to pay Ray and Orson a special fee both names were left off of the credits.
So what do we have here?  One of the greatest writers of the 20th Century.  A man who panicked the country with his radio drama, War of the Worlds and, oh yes, the man who played the blonde-haired blue-eyed Jesus, Jeffrey Hunter. He who went on to play Captain Christopher Pike in the pilot for the original Star Trek pilot, "The Cage," that was re-edited into the episode, "The Menagerie."