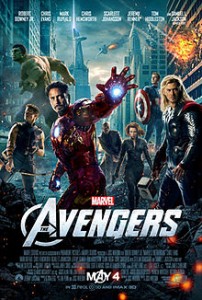 By David Klaus: Deadline's Nikki Finke reports Avengers 2 casting isn't settled because everybody needs more money:
First and foremost Marvel does not have Downey in place yet. "They need him, and they don't have him. He's got a lot of leverage," one insider tells me. Much less so Scarlett Johannsen (paid to pop up in Marvel movie after movie), Chris Evans (whom some sources say made his deal for Avengers 2 when he signed for Captain America 2), Chris Hemsworth (a much bigger star now than before and unsigned for Avengers 2), Mark Ruffalo (whose Hulk role already was cast 3 times and could be the most vulnerable), Jeremy Renner (probably grateful for more exposure), Samuel L. Jackson (Scarlett's doppelganger) among others who were paid pittances for their first movies, not much better for the sequels, and are counting on at least $5 million upfront and better back ends for Avengers 2.
Comic fans are going to be really upset if there are major actor replacements for some of the now-established Marvel hero characters — but with Robert Downey, Jr. getting $35,000,000 in salary for The Avengers while other leads got as little as $200,000, rumblings are inevitable — when you add the strict diet and exercise required for the super-hero physiques….
It's like first-season Star Trek, in which Shatner got $5,000/per week, and Nimoy got $1,250/week for the same work load.