The Marvel Universe will collide with Fortnite once again this June in a brand-new limited comic series–Fortnite X Marvel: Zero War. To gear up for this saga, fans will be able to see their favorite Marvel heroes in showdowns with iconic Fortnite characters on new variant covers released throughout May.
Fans can look forward to the following matchups brought to life by the industry's leading artists:
Captain America (Sam Wilson) and Omega
Captain Carter and Cuddle Team Leader
Captain Marvel and Dark Bomber
Ghost Rider and Raider
Iron Fist and Fade
Hellcat and Lynx
Joe Fixit and Rippley
Silk and Blaze
Spider-Man 2099 and Drifter
Venom and Big Mouth
Check out the first 8 covers following the jump.
On Sale 5/4
CAPTAIN MARVEL #38 FORTNITE VARIANT COVER by PHIL NOTO
VENOM #8 FORTNITE VARIANT COVER by PACO MEDINA
On Sale 5/11
CAPTAIN AMERICA: SYMBOL OF TRUTH #1 FORTNITE VARIANT COVER by SALVADOR LARROCA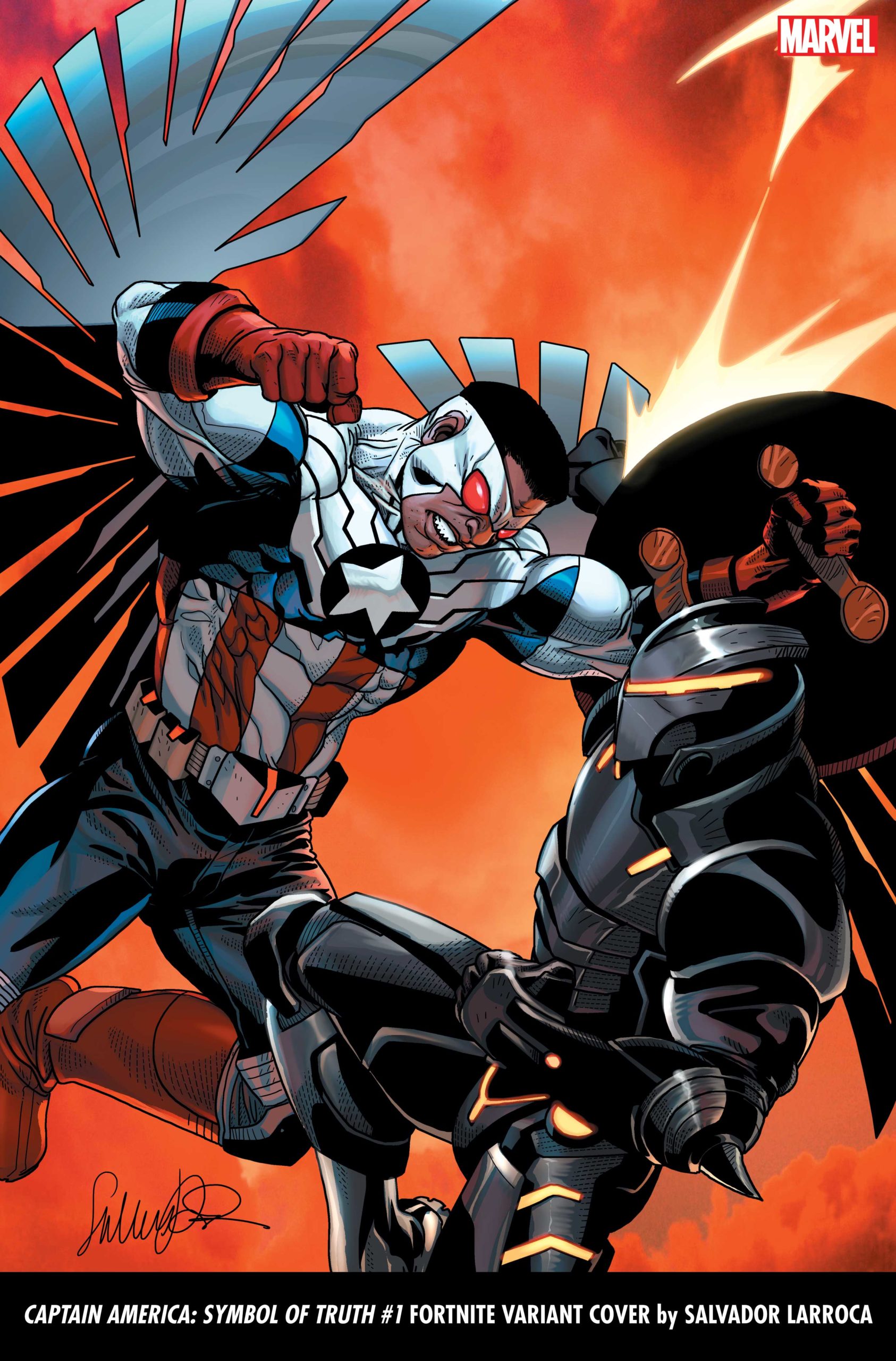 IRON MAN #20 FORTNITE VARIANT COVER by DAVID BALDEÓN
On Sale 5/18
CAPTAIN CARTER #3 FORTNITE VARIANT COVER by TODD NAUCK
IRON FIST #4 FORTNITE VARIANT COVER by MIKE McKONE
SILK #5 FORTNITE VARIANT COVER by DAVID LOPEZ
On Sale 5/25
NEW FANTASTIC FOUR #1 FORTNITE VARIANT COVER by WILL SLINEY