By Carl Slaughter: Idle Ingredients, the fourth in Tor author Matt Wallace's A Sin du Jour Affair series came out in February 2017. Greedy Pigs comes out in May 2017. Reviews have been only a few dozen per story, but overwhelmingly 4 and 5 stars.
In New York, eating out can be hell.

Everyone loves a well-catered event, and the supernatural community is no different, but where do demons go to satisfy their culinary cravings?

Welcome to Sin du Jour – where devils on horseback are the clients, not the dish.
PRAISE FOR ENVY OF ANGELS:
"Matt Wallace tells a raucous, riotous tale of culinary madness – a jaw-dropping horror-fantasy restaurateur Thunderdome that makes the 'monkey brain' scene in Temple of Doom look like something you'd see on Nickelodeon. It's like I dropped a heroic dose of acid and turned on the Food Network for eight hours. It's funny and demented and sticks in you like a pinbone. Matt Wallace writes like someone just jammed a needle full of adrenaline in his heart – and then, in yours. From this point forward, I'll read anything this guy writes." ? Chuck Wendig, author of Blackbirds and Zer0es
"No one makes me think, 'Dammit, I should have thought of that!' like Matt Wallace. The Sin du Jour series is something I read with equal amounts of envy and delight." ? Mur Lafferty, Campbell Award winning author of The Shambling Guide to New York City
"Envy of Angels is one of the most original urban fantasies I've read in a damn long time. Angels, demons and the New York restaurant scene. It doesn't get any weirder than this. Matt Wallace is an author to watch." ? Stephen Blackmoore, author of Dead Things and Broken Souls
"Envy of Angels is exactly the breath of fresh air I didn't know I needed: darkly funny, sweepingly inventive, and just plain fun to read. Every time I thought I got the hang of this book, the next turn took me someplace even more breathtakingly weird and wonderful. Buy it. DO IT NOW. It's the only way we can force him to write a dozen more of these!" ? Andrea Phillips, author of Revision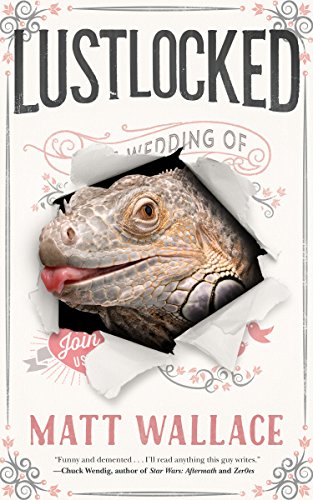 The staff of New York's premier supernatural catering company, has their work cut out for them in this outrageous follow-up to Envy of Angels.

Love is in the air at Sin du Jour.

The Goblin King (yes, that one) and his Queen are celebrating the marriage of their son to his human bride. Naturally the celebrations will be legendary.

But when desire and magic mix, the results can be unpredictable.

Our heroes are going to need more than passion for the job to survive the catering event of the decade!
The team at Sin du Jour?New York's exclusive caterers-to-the-damned?find themselves up against their toughest challenge yet when they're lured out west to prepare a feast in the most forbidding place in America: Hollywood, where false gods rule supreme.

Meanwhile, back at home, Ritter is attacked at home by the strangest hit-squad the world has ever seen, and the team must pull out all the stops if they're to prevent themselves from being offered up as the main course in a feast they normally provide

Starring: The Prince of Lies, Lena Tarr, Darren Vargas. With Byron Luck. Introducing: the Easter Bunny.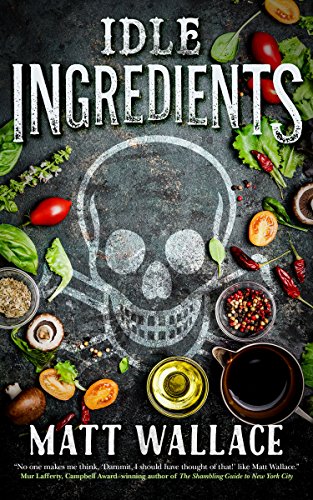 Catering for a charismatic motivational speaker, the staff of the Sin du Jour catering agency find themselves incapacitated by a force from within their ranks. A smile and a promise is all it took.

And for some reason, only the men are affected. It's going to take cunning, guile and a significant amount of violence to resolve.

Another day of cupcakes and evil with your favorite demonic caterers.
"I never did give them hell. I just told the truth, and they thought it was hell."

Politics is a dirty game. When the team at Sin du Jour accidentally caters a meal for the President of the United States and his entourage, they discover a conspiracy that has been in place since before living memory. Meanwhile, the Shadow Government that oversees the co-existence of the natural and supernatural worlds is under threat from the most unlikely of sources.

It's up to one member of the Sin du Jour staff to prevent war on an unimaginable scale.

Between courses, naturally.