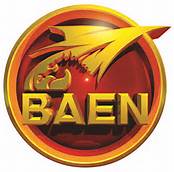 Elaine Midcoh of Pembroke Pines, Florida has won the grand prize in the 2022 Jim Baen Memorial Short Story Award competition with her short story "Man on the Moon." The Jim Baen Memorial Short Story Contest has been held annually since 2007 and is focused on stories of space exploration and discovery, with an optimistic spin on those activities for the human race.
FIRST PLACE
"Man on the Moon" by Elaine Midcoh
SECOND PLACE
Pierre-Alexandre Sicart [title withheld by request*]
THIRD PLACE
"The Rocketship of Her Dreams" by Larry Lang
HONORABLE MENTIONS
"Blowout" by Wole Talabi
"The Icy Wasteland at Her Feet" by Deborah L. Davitt
(* Sicart's title was withheld by request of the author because he's already submitted the story to another blind contest.)
Midcoh will be honored at the 2022 International Space Development Conference, in Arlington, VA, May 27-29, 2022. In addition to the award, her winning story will be published at Baen.com, paid professional rates, and the author will receive membership in the National Space Society.
"Winning the contest is an honor and opportunity for the winner, not only to be published, but to attend the ISDC, and meet scientists and space advocates from around the world," said William Ledbetter, contest administrator. "In addition, 2020 and 2021 award winners M.T. Reiten and G. Scott Huggins have been invited to attend as well, given the Covid-19 pandemic meant they could not be honored in person previously."
This was the first time in the 15-year history of the contest where not only were there more than ten finalists, but two honorable mentions among the winners. Pierre-Alexandre Sicart of Taiwan placed second, while third went to Pennsylvanian Larry Lang for "The Rocketship of Her Dreams." The two honorable mentions were "Blowout" by Wole Talabi of Malaysia, and "The Icy Wasteland at Her Feet" by Deborah L. Davitt of Texas.
Judges for the award were author and space scientist Les Johnson, and the editorial staff of Baen Books, and entries were judged anonymously.
According to Baen publisher Toni Weisskopf, all of this year's finalists turned in some incredible stories.
"We were really impressed by the breadth and depth of the submissions this year, it was an honor to read them all," Weisskopf said. "We began this contest to honor new authors and celebrate space exploration, and all this year's finalists exemplify the very best of what we want from the contest, and from science fiction."
[Based on a press release.]