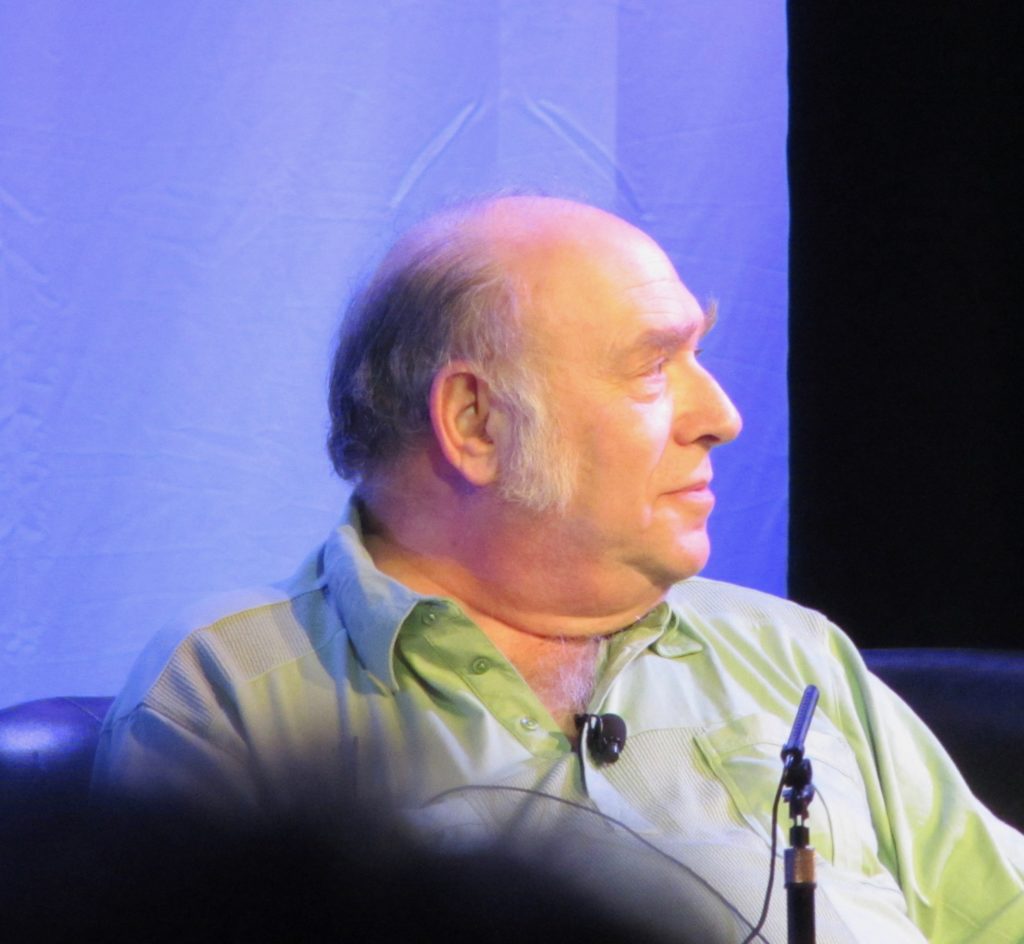 Mike Resnick, who at his zenith was one of the most popular figures in the science fiction fan and pro community, died January 9. He was nominated for the Hugo Award 37 times, winning 5, and 11 Nebula nominations, with 1 win. He was a Guest of Honor at Chicon 7 in 2012.
His daughter, Laura Resnick, announced his passing in an update to the GoFundMe created for his medical expenses.
He was diagnosed in November with a very aggressive form of lymphoma. Treatment initially went well, and we were very hopeful. But his health and strength began to decline sharply in mid-December, and a few days ago, the doctors told us they had made a decision to discontinue treatment, there was no hope, and they recommended hospice care.

Pop chose not to tell anyone how ill he was, because he was so convinced he'd get better and soon be his old self again. He mostly slept during his final days, but when awake he was in good spirits. He passed away quietly in his sleep, without pain or further suffering.

His connection to his friends, his readers, and his colleagues enriched his life, and he never stopped being delighted to meet people who read his work, who were interested in writing, who loved books and stories, and who shared his sense of wonder. He remained enthusiastic about his craft and devoted to his writing to the end of his life, and was always thrilled to be part of the science fiction community, as both a fan and a pro. He taught me a lot about being a writer and a professional.

My dad met my mom nearly 60 years ago and has been devoted to her ever since. She said to me this morning that no one could have had a better husband. My mom will miss him more than anyone, but we know he will be missed by many people.

He will be cremated, as per his wishes, in a private family service. We will plan a memorial/remembrance gathering for him later this year, at a location where we hope many of his friends can be present–maybe a convention.

Meanwhile, his long illness leaves his widow, my mom, with many large medical bills, while grieving his loss, and without him being here to generate any more income. In his memory, if you would like to help her, his medical GoFundMe is still running.

On my dad's behalf, thank you for all the good times, good laughs, and good memories he enjoyed in what was a happy and fulfilling life.
Donate to the GoFundMe here.