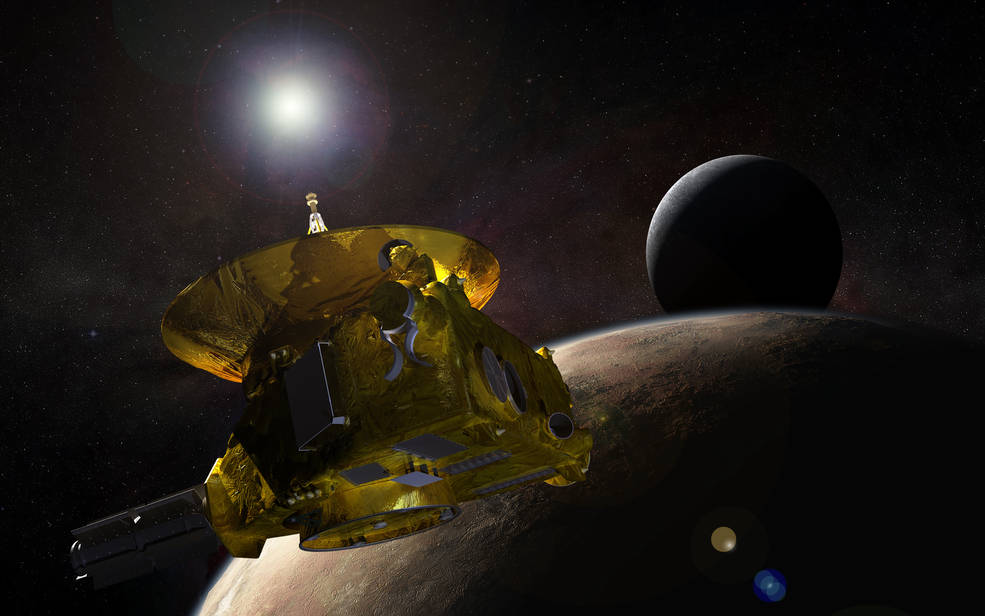 What will the Pluto probe find tomorrow?
Probably not this —
Probably not this either —
In less than 13 hours New Horizons will make its closest approach to Pluto, continuing all the while to reclassify science fiction stories as fantasy.
Follow the probe's activities on the JPL's New Horizons site or NASA's New Horizons site.
Here's a sample of New Horizons' latest findings – accurate measurements of Pluto and Charon:
This graphic presents a view of Pluto and Charon as they would appear if placed slightly above Earth's surface and viewed from a great distance.  Recent measurements obtained by New Horizons indicate that Pluto has a diameter of 2370 km, 18.5% that of Earth's, while Charon has a diameter of 1208 km, 9.5% that of Earth's.