By Steve Vertlieb: I interviewed William Shatner for British magazine L'Incroyable Cinema in the Summer of 1969 at The Playhouse In The Park whilst Star Trek was still in the final days of its original network run on NBC. My old friend Allan Asherman, who joined Erwin and I for this once-in-a-lifetime meeting with Captain James Tiberius Kirk, astutely commented that I had now met all three of our legendary boyhood "Captains," which included Jim Kirk (Bill Shatner), Flash Gordon/Buck Rogers (Larry "Buster" Crabbe), and Buzz Corry, commander of the Space Patrol (Ed Kemmer). It's funny how an often-charmed life can include real life friendships with childhood heroes.
Boyhood hero Buster Crabbe was the special guest at a local Philadelphia nostalgia convention during the Spring of 1979, and took the trouble to search for me in the telephone directory. He telephoned my parents' home and spoke with my father, asking him if he knew Steve Vertlieb. My dad said that he did, indeed, know me as I was his son. Buster said that he was in town for a few days, and asked my dad to have me call him so that we might meet for dinner. It took my father some thirty minutes to convince me that Buster had really called. I called him back at his hotel, and we dined the next evening at a restaurant in Philadelphia's Chinatown where he playfully dumped some of his dinner into my own plate, and urged me to "Eat, Eat, Eat."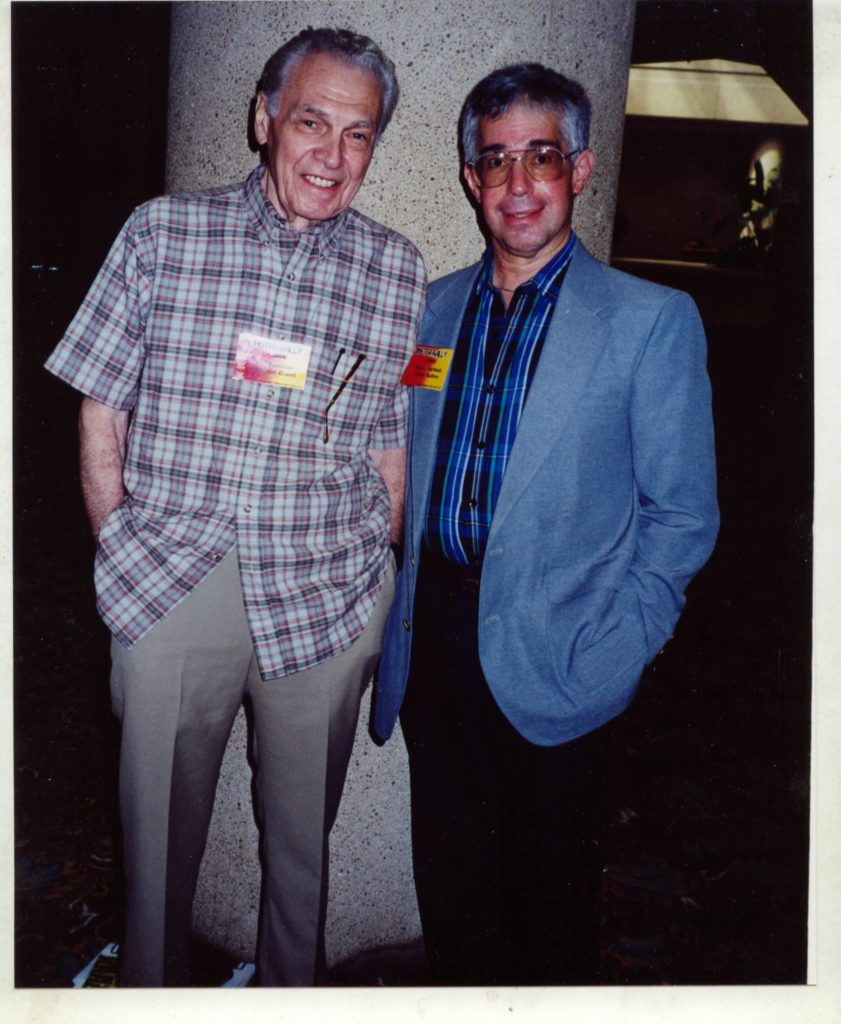 Together with one of my earliest boyhood heroes and role models, Ed Kemmer, who starred as Commander Buzz Corry of the Space Patrol, broadcast every Saturday morning on ABC Television and radio in the early-to-mid 1950's. After this initial meeting, Ed and I remained friends through correspondence until his passing. Ed was a great guy. It was a thrill to meet him finally after some fifty years, and to develop a friendship with him in the years before he passed.