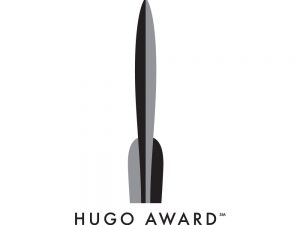 The 2017 Hugo voting period ends a week from today, July 15 at 11:59 p.m. Pacific Daylight Time.
Worldcon 75 members got an email from Hugo Administrator Nicholas Whyte today telling them that time is of the essence, and urging them to avoid a last-minute rush to the polls:
Remember that your online ballots may be updated at any time. We encourage our members not to wait until the last minute to file their Hugo ballots. The servers could become overloaded and cause difficulty getting all your rankings saved before the ballot deadline closes.
Whyte also announced a correction to the John W. Campbell Ballot – one that does not change any of the finalists:
When the final ballot for the John W. Campbell Award for Best New Writer was first announced, Sarah Gailey was incorrectly listed as being in her first year of eligibility. In fact she is in her second year of eligibility.
New writers have a two-year window of eligibility for the award, so this is actually Gailey's last year for consideration.