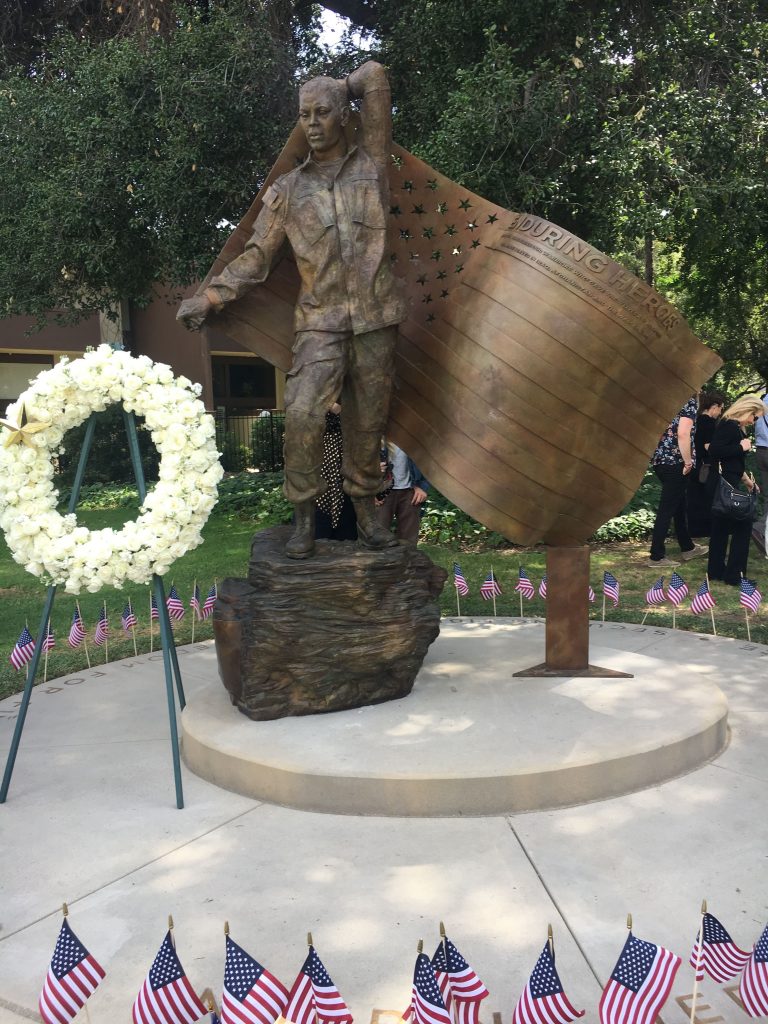 By John King Tarpinian: Today was the dedication of the statue created by Christopher Slatoff, known by us as the man who created the Father Electrico bronze inspired by Ray Bradbury.
Here is a close-up of some details of the statute: Razor blade, bullet, matches, and Legos. Baseball not pictured.
This morning was also the annual fly-over of the San Gabriel Valley by WW2 aircraft. This photo was taken looking towards the Pasadena Elks Lodge, with the Rose Bowl being to the left.