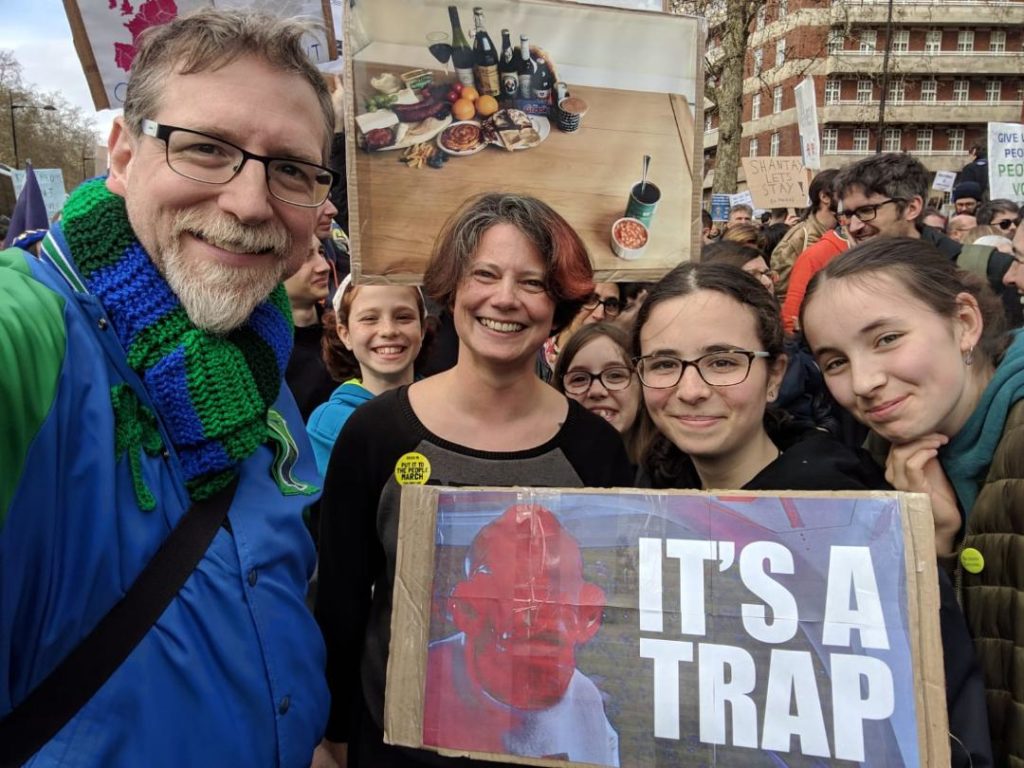 By James Bacon: I attended the People's Vote March today in central London, which seeks to have a referendum about Brexit and whatever deal the country ends up with. A political matter not normally of interest here to Filers.
I was expecting to see some interesting placards and posters but was quite astonished to see so many that were literary, media or genre related, and so Emma King and I, took photos to share due to this fascinating connection.
[This BBC link will take you to an explanation of the march – and itself features some anti-Brexit cosplay.]
Many more photos follow the jump.