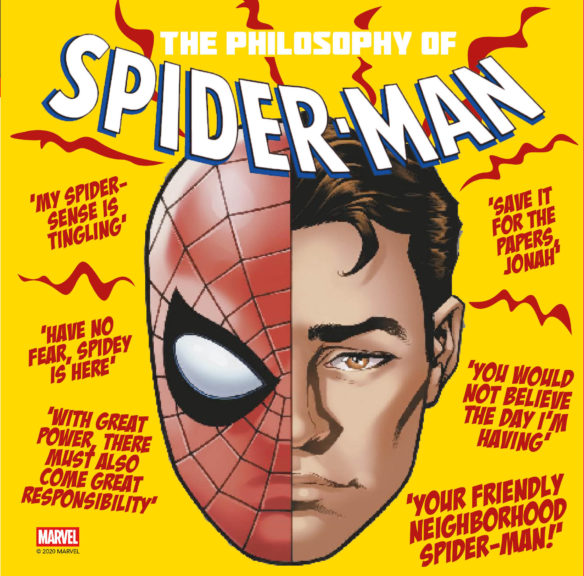 File 770 today is celebrating one of the Twelve Days of Spider-Man on Titan Comics' blog tour, featuring art highlights from The Philosophy of Spider-Man, including a page exclusively unveiled here.
Swing into the marvelous mayhem of Spider-Man's thoughts, wise-cracks, and web-fueled wisdom! A lavish collection of everything that makes Spidey tick.

Is your spider-sense tingling? This wonderful little book reveals all the quirks and quick-wittedness that the scarlet spider revels in and dispels it for your pleasure

How funny is Peter Parker really? How does he cope with J. Jonah Jameson's incessant barking? Is an upside-down kiss as easy as it looks? All this and more as the mind of the most popular superhero of recent history is unwebbed!

With great power comes a great number of jokes, jibes and jovial wordplay as you delve into some of Spider-Man's most comedic comic book moments, laudable cover art, and pure Spidey-(non)sense.
The volume follows the success of last year's The Philosophy Of Deadpool.
Creator: Titan Comics
Softcover, 128pp, $14.99
On sale:
ISBN: 9781787735361
Order here: https://amzn.to/38FObtR
@comicstitan #12DaysofSpiderMan
Here's our debut page from the book:
More sample pages follow the jump.