(1) MORE AUTHORS EXIT FARPOINT OVER DEFICIENT COVID POLICY. Keith R.A. DeCandido announced that he is also out of Farpoint, as are authors Peter David, Kathleen David, David Mack, and Howard Weinstein. Details on his blog: "I will not be attending Farpoint 2022".
…Farpoint, unfortunately, is sticking by their COVID policy, which is not to require proof of vaccination or a recent negative COVID test. They are requiring masks, at least, but given the contagiousness of the Omicron variant and how much more severe it is for unvaccinated, I don't feel safe being around an indeterminate number of unvaccinated folks. (They're also permitting guests to unmask while on panels, which strikes me as unnecessarily risky.)

After the really good experiences at Dragon Con and DisCon III (both much larger than Farpoint), who required proof of vaccination and all-masking all the time, I can't understand why any convention wouldn't require this much….
(2) MIDSOUTHCON. David Mack, who announced on January 18 that he withdrew from Farpoint due to its Covid policy, is also facing questions about MidSouthCon (March 25-27) in Memphis, TN, where he is scheduled to be one of the guests.
MidSouthCon's Covid-19 Policy requires masks, however, Tennessee state law prohibits them from requiring proof of vaccination or negative covid tests.
Our attendee's health and safety is our priority. With that, we are following the guidance of our venue and our local, state, and federal authorities.

1. Masks – per our venue, masks are required for all visitors/guests in all public space, which is any non-guest-room space. All convention attendees will be expected to adhere to this requirement.

2. Vaccinations – per a recent state law passed by our Tennessee legislature, government entities and private businesses in Tennessee are prohibited from requiring proof of vaccination or negative covid tests to employees, patrons, and visitors…
David Mack told File 770: "I and other guests and vendors of MSC are still discussing the matter with the concom. The MSC concom is scheduled to meet tomorrow, and I am told that they are aware of my post and my withdrawal from Farpoint.
"I hope that the MSC concom will choose to adopt the stricter standard of COVID screening for MidSouthCon. If not, I will have a difficult choice to make.
"However, until they've had a chance to discuss it and render some kind of decision, I have refrained from any public comment on their current COVID policy."
(3) WEIRD ROLE. [Item by Mike Kennedy.] Friday night's cold open for The Late Show with Stephen Colbert featured the news that Daniel Radcliffe will play "Weird Al" Yankovic in a streaming biopic. As one might expect, they played up the Harry Potter angle (which is the genre tie-in here). "Weird Al Yankovic Needed A Little Magic To Become Truly Weird".
(4) FATE OF LOST DOCTOR WHO ANIMATIONS UP IN THE AIR. Radio Times initially reported that "Doctor Who animations of lost episodes 'cancelled'" but has since learned that while BBC America has pulled out, BBC Studios is actively seeking another partner to work with on future productions.
The remaining Doctor Who animated specials, which have been restoring lost episodes for a new generation, have reportedly been scrapped by the BBC.

The latest entries in the series of releases include last year's The Evil of the Daleks and Galaxy 4, following Patrick Troughton's Second Doctor and William Hartnell's First Doctor respectively.

The collaborative project between BBC Studios and BBC America had made much progress towards giving die-hard Whovians a complete library of stories, but that looks as if it might now be cut short.

The Mirror reports that BBC America has pulled its funding from the project, meaning only the one story already in development will be released this year: The Abominable Snowmen (which recently dropped a teaser trailer)….
(5) UP CLOSE. A Tolkien language scholar assesses the differences between the verse from the 1977 translation by Bill Welden and Chris Gilson and the one used in the new Rings of Power trailer. "'Rings of Power' Tengwar and Sindarin (Prime)" at Tolkniety.
(6) MARLON JAMES. The UC San Diego Library will host a Zoom webinar, "A Conversation with Marlon James," on January 26 from 5:30-6:45 p.m. Pacific. Free and open to the public. Register here.
In 2015, James won the Man Booker Prize for Fiction for his novel "A Brief History of Seven Killings," becoming the first Jamaican author to win the award. His 2019 fantasy novel "Black Leopard, Red Wolf," the first installment in his planned Dark Star Trilogy, was named one of the Washington Post's top 10 books of 2019 and received awards such as the 2020 Locus Award for Horror. Its film rights were purchased by Warner Bros. and Michael B. Jordan's production company Outlier Society. The second book in the trilogy, "Moon Witch, Spider King," will be published in February 2022.

This virtual event will be moderated by Helen V. Griffith, Ed.D., executive director of The Preuss School UC San Diego.
(7) DON WILSON. Guitarist Don Wilson of The Ventures has died at the age of 88 reports Rolling Stone. The band is in Rock and Roll Hall of Fame, but his passing is noted here because Wilson is credited with penning "Love Goddess of Venus," from 1964's The Ventures in Space….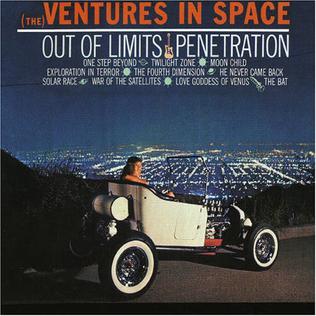 (8) MEDIA BIRTHDAY.
2010 — [Item by Cat Eldridge.] Twelve years ago, a prequel of the rebooted Battlestar Galactica aired on Syfy. It came out right after the original Battlestar Galactica finished up and was followed by the Battlestar Galactica: Blood & Chrome series.
The show, like so many genre series, was shot in and around Vancouver, British Columbia. In addition, buildings from in the financial district of Dubai have been digitally added to the images of Caprica City to enhance its look.
Reception among critics was fantastic with Annalee Newitz of io9.com saying that "Caprica may be starting off a little unevenly, but it's packed with such a wealth of great ideas that you won't want to miss a single episode." And Kris King of Slant magazine stating that "Caprica manages to take on some daring themes with that familiar dedication to character and plot."
Unfortunately, the ratings were less than great, and it was cancelled rather quickly and there were only nineteen episodes ever made. Audience reviewers at Rotten Tomatoes currently give it an excellent eighty-eight percent.
(9) TODAY'S BIRTHDAYS.
[Compiled by Cat Eldridge.]
Born January 22, 1906 — Robert E. Howard. He's best remembered for his characters Conan the Barbarian and Solomon Kane, less so for Kull, and is widely regarded as the father of the sword and sorcery subgenre. His Cthulhu mythos stories are quite good. I believe all of these were publish in Weird Tales.  If you're interested in reading him on your slate, you're in luck as all the usual suspects are deep stockers of him at very reasonable prices. (Died 1936.)
Born January 22, 1925 — Katherine MacLean. She received a Nebula Award for "The Missing Man" novella  originally published in Analog in 1971. She was a Professional Guest of Honor at the first WisCon. Short fiction was her forte and her two collections, The Diploids and Other Flights of Fancy and The Trouble with You Earth People, are brilliant. I can't speak to her three novels, all written in the Seventies and now out of print, only Missing Man is available from the usual suspects, and I've not read it. (Died 2019.)
Born January 22, 1934 — Bill Bixby. Principal casting in several genre series, first in My Favorite Martian as Tim O'Hara, a young newspaper reporter for the LA Sun who discovers that alien, and then as Dr. David Banner in The Incredible Hulk series, and in both The Incredible Hulk Returns and The Death of the Incredible Hulk films.  He shows up in a number of other genre series including Fantasy Island, Tales of the Unexpected, Night Gallery, The Ghost & Mrs. Muir and The Twilight Zone (original version). He also had the lead as Anthony Blake / Anthony Dorian in The Magician seriesbut as he was a stage illusionist, I couldn't count it as genre… (Died 1993.)
Born January 22, 1940 — John Hurt. I rarely grieve over the death of one individual, but I liked him. It's rare that someone comes along like Hurt who is both talented and is genuinely good person that's easy to like. If we count his role as Tom Rawlings in The Ghoul, Hurt had an almost fifty-year span in genre films and series. He next did voice work in The Lord of the Rings (1978) as the voice of Aragon, and later voiced General Woundwort in seven episodes of the Watership Down TV series.. He appeared as Kane, the first victim, in Alien (and had a cameo in Spaceballs parodying that performance.) Though not genre, I must comment his role as Joseph Merrick in The Elephant Man — simply remarkable. He had the lead as Winston Smith in 1984. He narrates Roger Corman's Frankenstein Unbound and will later be one of two of the narrators of Jim Henson's The Storyteller. That role is simply magnificent. Ok, I'm just at 1994. He's about to be S.R. Hadden in Contact. Did you remember he played Garrick Ollivander in Harry Potter films? You certainly remember him as Trevor Bruttenholm in the Hellboy films, all four of them in total. He's in Indiana Jones and the Kingdom of the Crystal Skull as Dr. Harold Oxley, one of the few decent things about that film. Series wise, he's been around. I've got him in Spectre, a Roddenberry occult detective pilot that I've not seen. On the Merlin live action series, he provides the voice of the Great Dragon. It's an amazing role for him. And fitting that he's a dragon, isn't it? And of course, he played The War Doctor. It, despite the brevity of the screen time, was a role that he seemed destined to play. Oh, for an entire series of stories about His Doctor! Big Finish, the audiobook company, had the singular honor of having him flesh out his character in a series of stories that he did with them just before his death. I've heard some, they're quite remarkable.  If I've missed anything about him that you feel I should've touched upon, do tell me. (Died 2017.)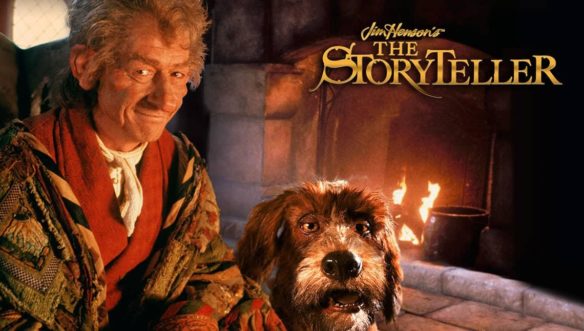 Born January 22, 1959 — Linda Blair, 63. Best known for her role as the possessed child, Regan, in The Exorcist. She reprised her role in Exorcist II: The Heretic. Right after those films she started she started starring in a lot of the really bad horror films. Let's see… Stranger in Our House, Hell Night (fraternity slasher film), Grotesque, Witchery, Dead Sleep and Scream name a few. She even starred in Repossessed, a comedy parody of The Exorcist.
Born January 22, 1965 — Diane Lane, 57. I've got her as Ellen Aim In Streets of Fire which I count as genre. She's Chief Judge Barbara Hershey in Judge Dredd, a film I'll freely admit that I actually like because it catches the pop culture feel of the 2000 A.D. comics in a way the second film doesn't. Next up for her is playing Mary Rice in Jumper. She's been playing Martha Kent in the DC Universe films as of late.
Born January 22, 1970 — Alex Ross, 52. Comic writer and artist. His first work was as an artist was Terminator: The Burning Earth. My favorite work is Kingdom Come was written by Mark Waid and him and painted in him.
(10) COMICS SECTION.
(11) LEARNED LEAGUE. N. says, "Learned League is fun!"
LL is a creed. An ideal. A Weltanschauung.

More specifically, it is an online trivia league, where members face one another head-to-head in a season. There is trivia. And there is defense. And there is crying. And there is more, here.
January 20's "One Day Special" was "Robots in Pop Culture". N. says, "A health ailment caused me to miss out on this one, but giving it a cursory glance, I would've gotten…4 to 5 of them right?"
Oh, I almost forgot this one from a day earlier: "One-Day Special: Nichelle Nichols".
Today there's a One-Day Special with questions on Doctor Who.
(12) BE FREE! Yes, these are the stories we scour the world for: "Robot vacuum cleaner escapes from Cambridge Travelodge" in BBC News.
A robot vacuum cleaner made a break for freedom after giving staff the slip at a Travelodge hotel.

The automated cleaner failed to stop at the front door of the hotel in Orchard Park in Cambridge on Thursday, and was still on the loose the following day.

Staff said it just kept going and "could be anywhere" while well-wishers on social media hoped the vacuum enjoyed its travels, as "it has no natural predators" in the wild.

It was found under a hedge on Friday.
(13) MEANWHILE…. [Item by Michael Toman.] Coming Soon From the Folks at The Asylum, the ones who brought you "Sharknado" and alla them sequels? "100 Flying Monkey Apocalypse?" With special thanks to Chris Marker, Terry Gilliam, Elizabeth Hand, Kij Johnson, and L. Frank Baum? "Police: Truck with 100 monkeys crashes, some of them missing".
How many Other Filers do you know who would also stream or rent that particular flick? "Mockbuster Spec Script Scribes, Start Your Word Processors!"
The driver of a pickup transporting monkeys pulls a crate of monkeys off of state Route 54 at the intersection with Interstate 80 near Danville, Pa., Friday, Jan. 21, 2022, after the pickup and trailer were hit by a dump truck. They were transporting 100 monkeys and several were on the loose at the time of the photo.
(14) VIDEO OF THE DAY. [Item by Martin Morse Wooster.] In "Honest Game Trailers: Five Nights At Freddy's: Security Breach," Fandom Games says this latest addition to the Five Nights At Freddy's franchise is so bad that it "sucks harder than a jet engine" and "there's nothing you can get out of this experience that you can't get out of a wiki article."
[Thanks to Mike Kennedy, Martin Morse Wooster, JJ, N., Chris Barkley, John King Tarpinian, Andrew Porter, Michael Toman, and Cat Eldridge for some of these stories. Title credit belongs to File 770 contributing editor of the day C.A. Collins.]