(1) FUTURE BIRTH. [Item by Jen Hawthorne.] The Atlantic magazine ran an article surveying people's attitudes toward the concept of artificial wombs. The very first person to give an opinion cited Bujold's Vorkosigan Saga for her positive feelings toward the idea of artificial wombs. "Liberation or Folly? Your Takes on Artificial Wombs".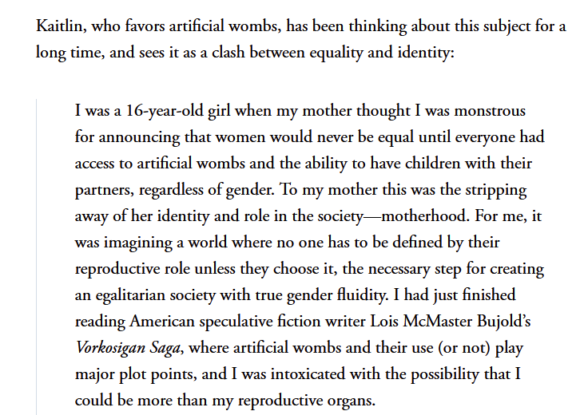 (2) UNREAL ESTATE. Camestros Felapton invites you to download the rules, the board, and the cards, and play "Timopoly", the exciting game of genre domination!
Bored of the pandemic, Tim and I took a trip to an alternate universe. Sadly our holiday was ruined by persistent rain of venomous jellyfish. Stuck indoors, we played the local alternate universe board games (Scribble, Rusk, Eels & Ladles etc). Interestingly, this universe has no games based on attempting to control the property market of a huge city. Instead, the nearest equivalent is a game based on Tim's attempts to manipulate the major literary award of the popular genre there known as Orbital Fiction.

Orbital fiction is all about stories set in orbit or on things in orbit or things trying to get into orbit. It's very exciting and includes rockets, moons, planets and orbiting aliens. The major award is a trophy of a rocket that could fly into a big orbit, popularly known as the Huge-Orbit award (or just Huge-O for short).

Timothy's cynical (and frankly corrupt) attempt to control these awards became such a cause célèbre that re-enacting the events became a popular board game.
(3) HOLLYWOOD IN NOLLYWOOD. BBC tweets about young Nigerian film-makers creating their own sci-fi cinema.
(4) IF A TRAIN LEAVES BALTIMORE. Ursula Vernon is working out some advanced series character math. Thread starts here.
(5) COMPREHENDING THE HOLOCAUST. An analysis of MAUS by Jeet Heer: "Maus in Tennessee" at The Time of Monsters.
I first became aware of Art Spiegelman's Maus in the summer 1981 when I was 14 years old. Spiegelman had just started serializing the first chapters of his eventual graphic novel in the pages of RAW, a graphic art magazine he edited with Francoise Mouly. I saw a review of the first issue of RAW in The Comics Journal. I was intrigued by the excerpts The Comics Journal featured of Maus, an anthropomorphic account of the experience of Spiegelman's father Vladek during the Holocaust told with the Jews as mice and the Nazis as cats. At the time, RAW was a little outside my price range (and carried an amusingly daunting blurb that it was "the graphix magazine of postponed suicides"). I was able to furtively look at some early issues at Pages, a Toronto book store, and fully caught up with Maus by 1986, when the first half of it appeared in book form….

I shared the book with my school friend David Berman, whose father was a Holocaust survivor. David, not at all a comics person, was also very impressed by it, as were his parents. I remember David telling me how much the cantankerous relationship between Vladek and Art Spiegelman mirrored his own relationship with his father. One of the advantages of the book was it could be read by both young and old— later on, David's nephews and nieces read the book as young teens
(6) SCOTCH EGG. News to me – the BBC has a feature an online Writers Room where you can read the scripts of various productions including Doctor Who. Learned this while reading an article in Scotland's Daily Record: "Doctor Who fans find hidden Scots 'Easter egg' in released scripts from latest series".
Doctor Who fans have found a hidden Scottish Easter egg in the latest script release from the legendary sci-fi telly series.

As Whovians eagerly await the next special, the BBC has released the scripts for Flux and Eve of the Daleks.

The scripts are available from the Script Library, and show fans the hidden writings behind some of their favourite episodes of the Tardis travelling drama.

In on particular episode Scots actors Peter Capaldi and Sylvester McCoy get special nods as part of the script.

In season 13's first episode entitled The Halloween Apocalypse, the Doctor and Yaz are captured by Karvanista and face serious danger.

They escape via their trapeze skills, it is revealed their handcuffs were the property of the Doctor, who offered them up to their captor.

The handcuffs are voice activated, but that means the Doctor has to remember which voice was used.

The Doctor wonders: "Maybe I was Scottish when I set these up while trying to break free", and then orders them to release in a Scottish accent….
(7) THE BARGAIN BIN CINEMATIC UNIVERSE. [Item by Martin Morse Wooster.] Austin McConnell had to quarantine, and thought he'd catch up with the MCU. But he hasn't seen 13 of the MCU movies, so he decided to create his own "cinematic universe" using public domain comics of the 1940s. SJWs will be thrilled to find that instead of Batman, McConnell's universe has "Cat-Man." But who will survive when catman meets Man-Cat?
(8) MEDIA BIRTHDAY.
1964 — [Item by Cat Eldridge.] Fifty-eight years ago, Dr. Strangelove or: How I Learned to Stop Worrying and Love the Bomb premiered. Starring a stellar cast of Peter Sellers, George C. Scott, Sterling Hayden, James Earl Jones and Slim Pickens, it was directed by directed, produced, and co-written by Stanley Kubrick.
It was not the original title as Kubrick considered Dr. Strangelove's Secret Uses of Uranus as well as Dr. Doomsday or: How to Start World War III Without Even Trying, and the much shorter Wonderful Bomb.
The film is somewhat based on Peter George's political thriller Red Alert novel. (Originally called Two Hours To Doom.)Curiously Dr. Strangelove did not appear in the book. This novel's available on at usual digital suspects. And George's novelization of the film is on all digital sources. If you purchase it, it has an expanded section on Strangelove's early career.
It would not surprisingly win the Hugo for Best Dramatic Presentation at Loncon II in London in 1965 with The Seven Faces of Dr. Lao being the only other film on the final ballot.
The film was a box office success as it only cost one point eight million to make and it made nine point four million. Critics were universal in their belief that it was one of the best films ever done with Ebert saying it was "arguably the best political satire of the century". At Rotten Tomatoes, it currently holds a ninety-four percent rating with over two hundred thousand audience reviewers casting a vote. The studio on the other hand thought it was an anti-war film and distanced itself as far as it could from it.
A sequel was planned by Kubrick with Gilliam directing though Gilliam was never told this by Kubrick and only discovered this after Kubrick died and he later said "I never knew about that until after he died but I would have loved to."
The original theatrical trailer is here.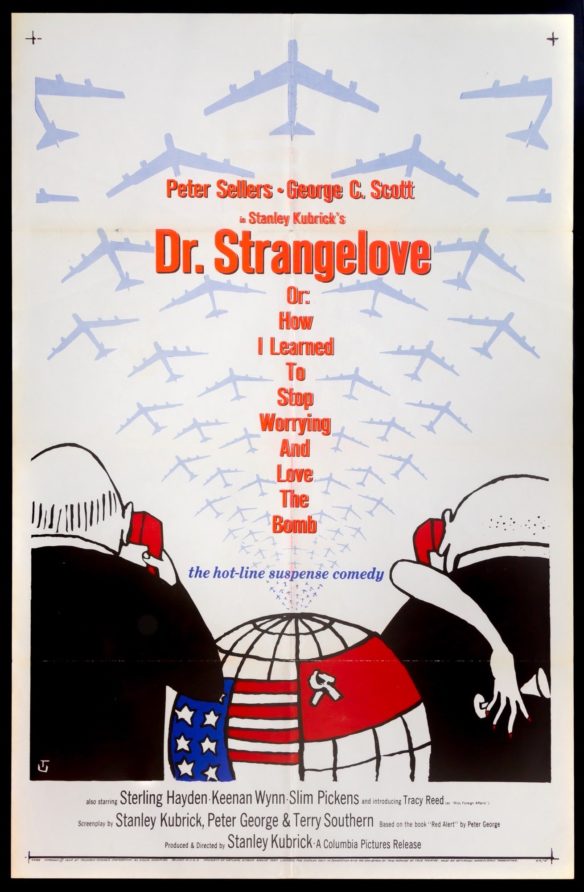 (9) TODAY'S BIRTHDAYS.
[Compiled by Cat Eldridge.]
Born January 29, 1918 — Robert Pastene. He played the title role in the first televised Buck Rogers series on ABC that also had Kem Dibbs and Eric Hammond in that role. 35 episodes were made, none survive. As near as I can tell, his only other SFF performance was on the Out There and Lights Out series. (Died 1991.)
Born January 29, 1923 — Paddy Chayefsky. In our circles known as the writer of the Altered States novel that he also wrote the screenplay for. He is the only person to have won three solo Academy Awards for Best Screenplay. The other winners of three Awards shared theirs. He did not win for Altered States though he did win for Network which I adore. (Died 1981.)
Born January 29, 1940 — Katharine Ross, 82. Her first genre work was as Joanna Eberhart in The Stepford Wives, scary film that. She shows up next as Helena in The Swarm and plays Margaret Walsh in The Legacy, both horror films. The Final Countdown sees her in the character of Laurel Scott.  And Dr. Lilian Thurman is her character in the cult favorite Donnie Darko.  I'm fairly sure that the only genre series she's done is on The Wild Wild West as Sheila Parnell in "The Night of the Double-Edged Knife", and she did an episode of Alfred Hitchcock Presents as well. 
Born January 29, 1945 — Tom Selleck, 77. Setting aside the matter of if Magnum P.I. is genre, which some of you hold to be true, and in the twelfth season of Blue Bloods which is definitely not genre, he was Sgt. Jack R. Ramsay in Runaway which is most definitely SF.  He recently did some voice acting by being Cornelius, Lewis' older self, in the animated Meet the Robinsons film, and he showed up as himself in the "What Do You Want to Be When You Grow Up?" of the Muppet Babies nearly forty years ago.
Born January 29, 1958 — Jeph Loeb, 64. His first comic writing work was on the Challengers of the Unknown vol. 2 #1 in 1991 with Tim Sale. I'm pleased to say that it was in the DC Universe app so I just read it and it's superb. He'd go on to win three Eisners for his work for Batman/The Spirit #1, Batman: The Long Halloween and Batman: Dark Victory. And he's also a producer/writer on such genre series such as Smallville, Lost, Heroes and Teen Wolf.
Born January 29, 1970 — Heather Graham, 52. Best known SF role no doubt was Dr. Judy Robinson on the Lost on Space film. She played also Felicity Shagwell that year in Austin Powers: The Spy Who Shagged Me. And she was Annie Blackburn on Twin Peaks.
Born January 29, 1988 — Catrin Stewart, 34. Jenny Flint in five episodes of Doctor Who. She was the wife of Madame Vastra and the friend of Strax, the three known as the Paternoster Gang, who appeared first during the Eleventh Doctor and last during the Twelfth Doctor. Big Finish has continued them in their audiobooks. She also played Stella in two episodes of the Misfits series, and was Julia in a performance of 1984 done at London Playhouse a few years back.
(10) COMICS SECTION.
(11) GUINAN GENESIS. Slashfilm tells "How LeVar Burton Landed Whoopi Goldberg Her Role On Star Trek".
…Goldberg explained:

"So when my friend LeVar Burton said, 'I'm going to do the new Star Trek,' I was like, 'Wait, I want to be on it!' And they were like, 'Okay, chill!' And then a year later I said, 'LeVar what happened? Nobody ever called!' and he said, 'They didn't believe you.' So I said, 'Let's call them right now.' And so we called Gene Roddenberry, and I said, 'Can we have a meeting please, because I really want to be on this and if you'll meet with me I'll explain why I think it's important.' So they were all very skeptical.

I explained, I said you know there had never been any Black people in the future, and it was a huge deal for me [seeing a Black actor on 'Star Trek'] because I'm a sci-fi kid, and it felt like you were talking to me and letting me know it was alright. And I'd like to do that for some other kids. Now, we all know there are Black people in the future now, but I'd like to carry this on. He said, 'I can't believe you felt like that, I didn't know this.' I said, 'Well if you watch sci-fi from the '40s, '50s, '60s, you don't see anybody.'

So he said okay, so he wrote my character, Texas Guinan, she's based on – who had a great bar in New York in the '20s – and she greeted everyone by saying, 'Hello, suckers!' So we couldn't do that to the extraterrestrials. But that's how I got on it, because I desperately wanted to, A.) thank him for giving that to me, because it was a big deal."…
(12) FOR I AM WELSH, YOU KNOW. "Welsh town to retell tale of how it built Star Wars' Millennium Falcon" — the Guardian has the story.
In a small Welsh town far, far away (perhaps), preparations are in hand to tell the story of how one of the most famous and beloved movie spaceships was secretly built in an old aircraft hangar.

A permanent exhibition is to open later this year explaining how the Millennium Falcon that appeared in the Star Wars film The Empire Strikes Back came to be constructed from wood and steel by engineers in Pembroke Dock, in south-west Wales.

Local craftspeople working under a veil of secrecy were ordered to refer to the ship as "Magic Roundabout" but, inevitably in a small town, word seeped out.
(13) THE OCEAN ATE MY HOMEWORK. Genre books weren't involved – this time. "Cookbooks Sink to Bottom of Atlantic After Ship Incident" reports People.
At least two forthcoming cookbooks from acclaimed chefs are sitting on the bottom of the Atlantic Ocean after a "wild and unfortunate" turn of events.

The publication dates for Mason Hereford's Turkey and the Wolf: Flavor Trippin' in New Orleans and food writer Melissa Clark's Dinner in One have been delayed, both authors said, after containers containing printings of their books toppled into the sea.
Publishers Marketplace adds: "The cargo ship carrying the books from China was on a slow course in the Atlantic Ocean near Portugal, likely to delay docking in the US due to port congestion. A storm hit the ship in early January and caused a 'stack collapse' in which 65 containers went overboard–seemingly containing every copy of the two books–while 89 others were damaged."
(14) UH, YEAH. CBS News says "Weber grill maker apologizes for poorly timed meatloaf recipe". Then again, Mr. Aday might have found it hilarious.
Weber picked the wrong day to suggest grilling meatloaf.

The outdoor grill maker apologized on Friday for sending a recipe-of-the-week email earlier that day featuring instructions on how to prepare "BBQ Meat Loaf."

The email coincided with news of the death of Marvin Lee Aday, best known as rock superstar Meat Loaf….
[Thanks to Mike Kennedy, Martin Morse Wooster, JJ, John King Tarpinian, Chris Barkley, Jen Hawthorne, Tom Becker, Mlex, Andrew Porter, Michael Toman, and Cat Eldridge for some of these stories. Title credit belongs to File 770 contributing editor of the day Andrew (not Werdna).]