(1) WHO'S ON FIRST. The Mirror (UK) reports "No Doctor Who special this Christmas – but new series will start New Year's Day".
Doctor Who fans face a Christmas without their favourite show, with no festive special planned – for the second year running.

But there is some good news – the long-awaited 12th series is due to start on New Year's Day, with one of the biggest episodes in the show's history.

…The second half of the story is then expected to air on January 4, as the series shifts back to its traditional Saturday evening teatime slot.
(2) OVERHEARD. Victoria Strauss of Writer Beware called attention to "Issues at Audible's ACX: Attempted Rights Fraud, Withdrawn Promotional Codes".
Two issues involving Audible's ACX have come across my desk recently….

Rights Fraud

I've heard from several self- and small press-pubbed authors who report that they've found their books listed on ACX as open to narrator auditions…except that they, or their publishers, didn't put them there. This appears to be an attempt to steal authors' audio rights….

Promotional Code Shenanigans

Multiple authors have contacted me to report that they've received an email from ACX withdrawing their promotional codes. The cited reason: "unusual activity," with no explanation of what that means….
(3) AND WHAT DO THOSE KNIGHTS SAY? In "The Knights of Ren Gather in New Footage For Star Wars: The Rise of Skywalker", Io9 breaks down a new TV ad.
In a newly released 30-second TV spot for The Rise of Skywalker, things are coming to a head. We see and hear some familiar things: Rey and Ben gearing up for a climactic confrontation, Luke imploring a listener (probably Rey) to face fear, as confronting fear is "the destiny of a Jedi."
(4) WRITER ON THE EDGE OF FOREVER. Michael Chabon tells readers of The New Yorker about writing for Star Trek while his father was dying: "The Final Frontier".
Ensign Spock, a young half-Vulcan science officer fresh out of Starfleet Academy and newly posted to the Enterprise, found himself alone in a turbolift with the ship's formidable first officer, a human woman known as Number One. They were waiting for me to rescue them from the silence that reigns in all elevators, as universal as the vacuum of space.

I looked up from the screen of my iPad to my father, lying unconscious, amid tubes and wires, in his starship of a bed, in the irresolute darkness of an I.C.U. at 3 A.M. Ordinarily when my father lay on his back his abdomen rose up like the telescope dome of an observatory, but now there seemed to be nothing between the bed rails at all, just a blanket pulled as taut as a drum skin and then, on the pillow, my father's big, silver-maned head. Scarecrow, after the flying monkeys had finished with him. His head was tilted upward and his jaw hung slack. All the darkness in the room seemed to pool in his open mouth….
(5) THE APPEAL OF SFF. Michael Chabon also shares his youthful discovery of "Le Guin's Subversive Imagination" in The Paris Review.
…But my first experience with her work was about more than delight, admiration, or love. It was about transformation. The person I was on the way to becoming, in 1972—a particular coalescent configuration of synapses, apperceptions, and neural pathways—did not survive the encounter, at age nine, with A Wizard of Earthsea. The first volume of her Earthsea trilogy, the book was set in a richly realized and detailed imaginary topography of islands and ocean where the craft of language—the proper, precise configuring and utterance of words by a trained adept who knew their histories and understood their capabilities and thus could call things by their true names—had the power to alter reality, to remake the world.

But what really rearranged the contents of my skull was this: the book itself was a fractal demonstration of its own primary conceit. With nothing but language—lines on paper, properly configured—Ursula K. Le Guin conjured an entire planet into vivid existence, detailed and plausible from its flora to its weather to the dialects and ceremonies of its inhabitants. And while that world vanished the moment I closed the book's covers, the memory of my visit, of young Ged's searing struggle with his own malign shadow, remained. In Earthsea, the wielders of linguistic power were known as wizards, and they called their craft magic, but it was obvious to me, even at nine, that the true name of magic was writing, and that a writer like Ursula K. Le Guin was a mage.
(6) TALKIN' ABOUT MY REGENERATION. Doctor Who has posted an updated compilation of "All The Doctor's Regenerations."
From The Tenth Planet, all the way to Twice Upon A Time – Re-live ALL of the Doctor's regenerations.
(7) PRO TIP. "Toby Kebbell Has Advice for the Next Dr. Doom in Marvel's Fantastic Four Reboot" and Movieweb passes it along:
Toby Kebbell, who played Doctor Doom the poorly received 2015 Fantastic Four reboot, was asked by Movie Web if he had any advice for the next actor to essay that role. He did.

"Make sure Marvel are in control."
(8) EARLY PROMISE FULFILLED. The New York Times obituary "Gahan Wilson, Vividly Macabre Cartoonist, Dies at 89" includes a selection of cartoons.
… he settled into a spartan 1950s bohemian life in New York, trying to break in but mostly accumulating rejections.

"Editors would take my drawings, laugh like hell, then hand them back and say, 'Sorry, our readers wouldn't understand,'" he told The Boston Globe in 1973.
And there are many more great cartoons in Michael Maslin's farewell at The New Yorker, "The Beautifully Macabre Cartoons of Gahan Wilson".
Although he habitually delved into that dark funny corner that we associate with Charles Addams, his style was singular. He liked to depict ordinary folks encountering some kind of anxious terror, or experiencing the unthinkable in mundane places. It's a man at a pizza counter hovering over an entire pizza—the man's mouth the same oval shape, the same size, as the whole pie. It's fishermen on a calm lake, with one about to be murdered by the other, who is removing a human mask to reveal his true monster self.
(9) MCPHEE OBIT. Former bookstore owner and NESFAn Spike McPhee died November 13 in Cambridge, MA. Proprietor of the Science Fantasy bookstore in Harvard Square from 1977 to 1989, McPhee was also an art collector, and avid follower of science and space exploration news. He was a GoH at the 1990 Arisia.
Chip Hitchcock notes, "[Spike told] me some 40 years ago that he was the only fan to gafiate to run a science-fiction bookstore; he'd been active in NESFA before then but the store ate his time; I've lost track of whether Boston's current genre store, Pandemonium, is a literal descendant (from days in two other Harvard Square locations) or just a successor."
(10) TODAY IN HISTORY.
November 23, 1963 — Doctor Who first premiered with the airing of "An Unearthly Child". Written by Anthony Coburn and C E Webber, it starred Carole Ann Ford as Susan Foreman, Jacqueline Hill as Barbara Wright, William Russell as Ian Chesterton, and William Hartnell as The Doctor. Critics were mixed with their reaction but generally favorable.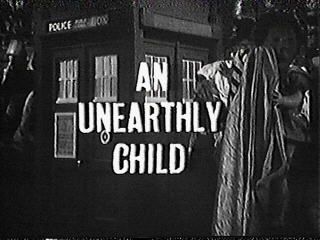 November 23, 2015 — The Expanse premiered on Syfy. Based on the novels by James S. A. Corey (collaborators Daniel Abraham and Ty Franck), it has now run three seasons, the latest on Amazon Prime. With a cast of seemingly hundreds, it has met with near unanimous approval, so much so that at Rotten Tomatoes, the third season had a score of 100%.itwas nominated for a Hugo Award for Best Dramatic Presentation at Dublin for "Abaddon's Gate" but lost To The Good Place for their "Janet(s)" episode.
(11) TODAY'S BIRTHDAYS.
[Compiled by Cat Eldridge.]
Born November 23, 1887 — Boris Karloff. Where do I start? Well consider the Thirties. He portrayed Frankenstein's monster in Frankenstein, Bride of Frankenstein and Son of Frankenstein, and Imhotep in The Mummy. And he played a great pulp character in Dr. Fu Manchu in The Mask of Fu Manchu too! Now let's jump forward to the Sixties and the small screen adaptation of Dr. Seuss' How the Grinch Stole Christmas which featured him as both the voice of The Grinch and the narrator of the story as well. I know I've skipped four decades of that means not a word about such as Abbott and Costello Meet Dr. Jekyll and Mr. Hyde where he was the latter. (Died 1969.)
Born November 23, 1914 — Wilson Tucker. Author and very well-known member of fandom. I'm going to just direct you here to "A Century of Tucker" by Mike as I couldn't say anything about him that was this good. (Died 2006.)
Born November 23, 1916 — Michael Gough. Best-known for his roles in the Hammer Horror Films from the late Fifties and for his recurring role as Alfred Pennyworth in all four films of the Tim Burton / Joel Schumacher Batman series. His Hammer Horror Films saw him cast usually as the evil, and I mean EVIL! Not to mention SLIMY, villain in such films as Horrors of the Black Museum, The Phantom of the Opera, The Corpse and Horror Hospital, not to overlook Satan's Slave. Gough appeared in Doctor Who as the villain in "The Celestial Toymaker" (1966) and then again as Councillor Hedin in "Arc of Infinity" (1983). He also played Dr. Armstrong in "The Cybernauts" in The Avengers (1965) returning the very next season as the Russian spymaster Nutski in "The Correct Way to Kill". Gough worked for Burton in 1999's Sleepy Hollow and later voice Elder Gutknecht in Corpse Bride. (Died 2011.)
Born November 23, 1955 — Steven Brust, 64. Of Hungarian descendant, something that figures into his fiction which he says is neither fantasy nor SF. He is perhaps best known for his novels about the assassin Vlad Taltos, one of a scorned group of humans living on a world called Dragaera. Ala are great reads. His recent novels also include The Incrementalists and its sequel The Skill of Our Hands, with co-author Skyler White. Both are superb. His finest novel? Brokedown Palace. Oh, just go read it. It's amazing. And no, I don't love everything he's done. I wrote a scathing review of Cowboy Feng's Space Bar and Grille. Freedom & Necessity with Emma Bull is decidedly different but good none the less and his Firefly novel, My Own Kind of Freedom, stays true to that series. He's quite the musician too with two albums with Cats Laughing, a band that includes Emma Bull, Jane Yolen (lyrics) and others. The band in turn shows up in Marvel comics. A Rose For Iconoclastes is his solo album and "The title, for those who don't know, is a play off the brilliant story by Roger Zelazny, 'A Rose For Ecclesiastes,' which you should read if you haven't yet." Quoting him again, ""Songs From The Gypsy" is the recording of a cycle of songs I wrote with ex-Boiled-in-Lead guitarist Adam Stemple, which cycle turned into a novel I wrote with Megan Lindholm, one of my favorite writers." The album and book are quite amazing!
Born November 23, 1961 — David Rappaport. I remember him best as Randall, the leader of the gang of comically inept dwarves in Time Bandits who steal the map to Universe. I'm reasonably sure that it's the only thing he'll be remembered for of a genre nature having looked up his other works and found them to be decidedly minor in nature. Most of them such as The Bride, a low budget horror film, were artistic and commercial disasters. It is said that his death by suicide in 1990 is one of the reasons cited by Gilliam for there not being a sequel to Time Bandits. (Died 1990.)
Born November 23, 1966 — Michelle Gomez, 53. Best-known genre role is Missy, a female version of The Master on Doctor Who from 2014 to 2017, for which she was nominated for the 2016 BAFTA TV Award for Best Supporting Actress. I admit having grown up with Roger Delgado as The Master that later performers playing this role took a bit of getting used but she made a fine one. She is also Mary Wardwell in The Chilling Adventures of Sabrina. She plays Talia Bauerin in Highlander: The Raven which apparently is a very short-live spinoff from the Highlander series. And she shows up in the Gotham series for two episodes simply as The Lady.
Born November 23, 1967 — Salli Richardson-Whitfield, 52. Best known genre role is as Dr. Allison Blake on Eureka which apparently in syndication is now called A Town Called Eureka. H'h? I'm reasonably sure her first genre role was as Fenna / Nidell in the "Second Sight" of Deep Space Nine but charmingly voiced the main human character on the animated Gargoyles series! Shes shows up as character named Dray'auc in "Bloodlines" on Stargate Sg-1 and had a role on a series called Secret Agent Man that may or may have existed. She's was Maggie Baptiste in Stitchers, a series that lasted longer than I expected it would.
Born November 23, 1992 — Miley Cyrus, 27. She's had three genre appearances, each ten years apart. She was in Big Fish as the eight-year-old Ruthie, she was the voice of Penny in Bolt and she voiced Mainframe on Guardians of the Galaxy Vol. 2. And there's the matter of A Very Murray Christmas which is at least genre adjacent…
(12) LEIBOWITZ REDUX? "In 'The Second Sleep,' The World May End, But Life Goes On" says NPR reviewer Ilana Masad.
…Robert Harris's new book is concerned with questions of institutional power, hypocrisy and individual moral choices, but in a wholly different era of changed perceptions.

The Second Sleep is a pleasingly genre-bending novel that passes itself off as historical fiction in its early pages. Christopher Fairfax, a young priest, rides to Addicott St. George, a village in Wessex, with a rather simple mission: He is to carry out the funeral service for Addicott's recently deceased Father Lacey. Quickly, however, reader expectations are wonderfully overturned as Fairfax examines, with some distaste, a display case full of ancient artifacts, including "pens, glassware, a plate commemorating a royal wedding …" (wait, what?) "… a bundle of plastic straws …" (huh?) and "what seemed to be the pride of the collection: one of the devices used by the ancients to communicate," which has on its back "the ultimate symbol of the ancients' hubris and blasphemy — an apple with a bite taken out of it."

The year may be 1468, but it's not the one in the past — Fairfax is, in fact, living in the future, one in which the Apocalypse is widely believed to have occurred just as it was prophesied in the New Testament, after which Christ rose anew and humankind was once again saved. The Church — a political as well as religious entity in this future England, closely tied to and seemingly far more important than the monarchy — started counting years anew after the Apocalypse, beginning with 666, the number of the beast.

As Fairfax learns more about Addicott's dead priest, he becomes increasingly uncomfortable. It appears that Father Lacey was a collector of artifacts that have become, in the past couple of decades, illegal to own. Worse even than the plastic doodads and useless electronics in his possession, which Father Lacey found in the vicinity of the village, the priest had a library full of illegal books hypothesizing about the ancients who worshipped science and forgot God, bringing about their own downfall.
(13) THE MASTER LIST. Rex Sorgatz is compiling "Best of 2010's" lists. It includes several Best SF/F Books, Best Comics/Graphic Novels, Best Horror Movies, etc. lists (and may pick up more as time goes by) — "LISTS: THE 2010s DECADE".
We've covered some of the ones he's collected, but I don't think I've run this one yet — from Cultured Vultues: "Books of the Decade: 10 Best Sci-Fi/Horror Books of the 2010s"
(14) THE GHOSTS OF CHRISTMASES PAST. Smithsonian issues "A Plea to Resurrect the Christmas Tradition of Telling Ghost Stories".
For the last hundred years, Americans have kept ghosts in their place, letting them out only in October, in the run-up to our only real haunted holiday, Halloween. But it wasn't always this way, and it's no coincidence that the most famous ghost story is a Christmas story—or, put another way, that the most famous Christmas story is a ghost story. Charles Dickens' A Christmas Carol was first published in 1843, and its story about a man tormented by a series of ghosts the night before Christmas belonged to a once-rich, now mostly forgotten tradition of telling ghost stories on Christmas Eve. Dickens' supernatural yuletide terror was no outlier, since for much of the 19th century, was the holiday indisputably associated with ghosts and the specters.
"Whenever five or six English-speaking people meet round a fire on Christmas Eve, they start telling each other ghost stories," humorist Jerome K. Jerome wrote in his 1891 collection, Told After Supper. "Nothing satisfies us on Christmas Eve but to hear each other tell authentic anecdotes about spectres. It is a genial, festive season, and we love to muse upon graves, and dead bodies, and murders, and blood."

Telling ghost stories during winter is a hallowed tradition, a folk custom stretches back centuries, when families would wile away the winter nights with tales of spooks and monsters. "A sad tale's best for winter," Mamillius proclaims in Shakespeare's The Winter's Tale: "I have one. Of sprites and goblins." And the titular Jew of Malta in Christopher Marlowe's play at one point muses, "Now I remember those old women's words, Who in my wealth would tell me winter's tales, And speak of spirits and ghosts by night."
(15) VIDEO OF THE DAY. "Moses Goes Down" on Vimeo is Nina Paley's take on Moses leaving Egypt, with music by Louis Armstrong.
[Thanks to Lisa Goldstein, Chip Hitchcock, Bill, Cat Eldridge, Mike Kennedy, Martin Morse Wooster, JJ, John King Tarpinian, Michael Toman, and Andrew Porter for some of these stories. Title credit goes to File 770 contributing editor of the day Andrew.]