(1) BRING ME THE HEAD OF C-3PO. Art Daily announces "Return of the auction: Sotheby's announces second sale dedicated to Star Wars". A 'Return of the Jedi', Promotional C-3PO helmet (1983) might bring £15,000-25,000.
Following a sell-out auction in 2015 from the collection of NIGO®, Sotheby's will now host its second sale dedicated to 'Star Wars' collectibles, titled 'Star Wars Online'. Encompassing around 100 lots from the acclaimed franchise, the online-only sale, open from 29 November to 13 December, offers the opportunity to acquire a piece of pop culture history just days ahead of the highly-anticipated release of the final film in the sequel trilogy, 'Star Wars: The Rise of Skywalker'.
(2) CLARION CALLS. Applications for the 2020 Clarion Science Fiction and Fantasy Writers' Workshop are open now through March 1, 2020. The workshop will be held June 21, 2020 – August 1, 2020 on the UC San Diego campus.
(3) ANOTHER SATISFIED MURDERBOT CUSTOMER. Ann Leckie reports on "Books I've Read Recently".
First off, just to make you all jealous, I've read Martha Wells' Network Effect–you know, the Murderbot novel that's not out till next May? Yeah, that one.

"When Murderbot's human associates (not friends, never friends) are captured and another not-friend from its past requires urgent assistance, Murderbot must choose between inertia and drastic action.

"Drastic action it is, then."

Yeah, it's just as awesome as you're hoping it is….
(4) STAR TREK CATS. Today, the Spock Cat. "Live long and prospurrr…"
Based on the artwork by Jenny Parks
Officially-licensed Star Trek collectible
Part of the Star Trek Cats Collection
Limited Edition
Doesn't React to Any of Your Jokes
Transporter-Inspired Base with Star Trek Logo
(5) A BETTER MOUSE, ER, READER TRAP. Renay turned criticisms of a Barnes & Noble aisle-end book display into a great thought experiment and post for Lady Business — "Let's Get Literate! Building Better Book Endcaps".
Book presentation is itself a complicated art, using data and knowledge of trends. It's why I love browsing indie bookstores, when I get to go somewhere with one (ha ha rural life is so dire). You can look at their endcaps and displays and see patterns, and if you're well read in a genre, you can also see those indie folks making jokes, critiquing, showing books in conversations with each other. This is the part that Unregulated Capitalism can never replicate. What I saw happening in this photo made my soul leak from my body to pool on the floor of B&N, defeated.

Then I thought: I could give this a shot and drag some friends along for the ride. I claim no expertise in building endcaps like the pros in indie bookstore culture. I just wanted to cheer myself up and create a dream endcap that would make me happy to see. So everyone gets a book tag!
(6) LE GUIN ON SALE. Grasshopper Films is selling "Worlds of Ursula K. Le Guin" for $14.97, down from $29.95. Sale ends Monday night, NY time.
(7) TODAY IN HISTORY.
December 1, 2012 — Dragon Wasps premiered. Starring Dominika Juillet, Nikolette Noel and Corin Nemec, this Little Dragon Productions currently rates 12% at Rotten Tomatoes and doesn't appeared to have any published reviews. You can see the trailer here.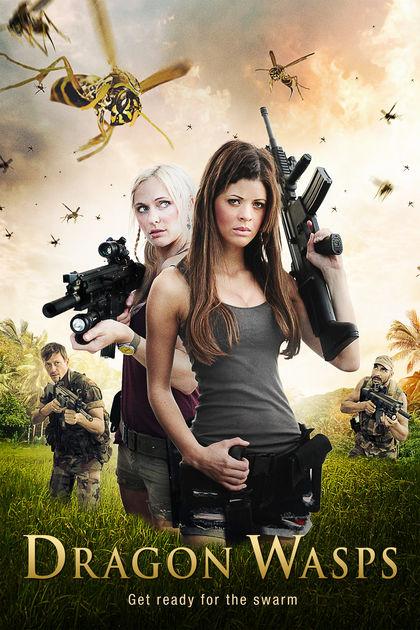 December 1, 2017 — Alien Invasion: S.U.M.1 premiered. Directed and written by Christian Pasquariello, it starred Iwan Rheon as S.U.M.1, André Hennicke as MAC and Rainer Werner as V.A.X.7. Filmed in Germany, the English language version rates 18% as its audience score at Rotten Tomatoes. You can see the trailer here.
(8) TODAY'S BIRTHDAYS.
[Compiled by Cat Eldridge.]
Born December 1, 1886 — Rex Stout. He did several genre or at least genre adjacent novels, to wit How Like A God, The President Vanishes and his lost world tale, Under the Incas. Though I've read lots of Stout, I've not read these. ISFDB also lists Rue Morgue No. 1 as genre but this appears to be mysteries or possibly straightforward pulp tales that he co-edited with Louis Greenfield. (Died 1975.)
Born December 1, 1905 — Charles G. Finney. It's rare that I pick writers that have done one work one that has defined them but his one such work is, well, phenomenal in this regard. His first novel and most famous work, The Circus of Dr. Lao, won one of the inaugural National Book Award for the Most Original Book of 1935, is most decidedly fantasy. Bradbury would so like the novel that he included it in The Circus of Dr. Lao and Other Improbable Stories which is rather obviously named after it. It is said the Circus in his Something Wicked This Way Comes is modelled upon The Circus of Dr. Lao. (Died 1984.)
Born December 1, 1928 — Malachi Throne. You've likely seen him if you watched genre television on the Sixties and Seventies as he had roles on Voyage to the Bottom of the Sea, Star Trek, Next Gen, Land of the Giants, The Time Tunnel, Mission: Impossible, Lost in Space, Outer Limits, The Man from U.N.C.L.E. , Batman,  and The Six Million Dollar Man. He provided the voice of the Keeper in Trek's first pilot episode "The Cage". Throne was cast in another role in "The Menagerie", Commodore José I. Méndez, so his voice was altered in his "Cage" role. (Died 2013.)
Born December 1, 1936 — Melissa Jaffer, 83. Likely you best remember her as Utu Noranti Pralatong on Farscape though she was also in Mad Max: Fury Road where she played Keeper of the Seeds. And she was Annie in the Good Vibrations series.
Born December 1, 1942 — John Crowley, 77. I'm tempted to say he's a frelling literary genius and stop there but I won't. Little, Big is brilliant but if anything his new crow-centric novel of Ka: Dar Oakley in the Ruin of Ymr which received the Mythopoeic Fantasy Award makes that novel look like child's play in comparison. Did you know he wrote novella called The Girlhood of Shakespeare's Heroines? Or Lord Byron's Novel: The Evening Land, which contains an entire imaginary novel by the poet?
Born December 1, 1954 — Douglas Niles, 65. He was one of the creators of the Dragonlance world and the author of the first three Forgotten Realms novels. I've not played it as I was into Travellers' Aid Society when I was gaming. So how was it as a game system? 
Born December 1, 1964 — Jo Walton, 55. She's won the Astounding Award for Best New Writer and the World Fantasy award for her novel Tooth and Claw in which dragons got positively and delightfully Victorian. Even if they eat each other.   Her Small Change trilogy may be the finest WW II novels I've read bar none, and her Sulien series is an excellent retelling of the Arthurian myth.  Among Others she says is about the "coming-of-age experience of having books instead of people for friends and solace". I can relate to that as I imagine many here can too. 
Born December 1, 1956 — Bill Willingham, 63. Best known I'd say for his long running Fable series though personally I think his best work was Proposition Player. He got his start in the late 1970s to early 1980s as a staff artist for TSR games where he was the cover artist for the AD&D Player Character Record Sheets and a lot of games I don't recognize not having been a gamer at that time. I do recognize his superb 1980s comic book series Elementals,  and he later wrote the equally excellent Shadowpact for DC.
Born December 1, 1971 — Emily Mortimer, 48. She was the voice of Sophie in the English language version of Howl's Moving Castle, and Jane Banks in Mary Poppins Returns. She was the voice of Lisette in the superb Hugo animated film, and was Nicole Durant in The Pink Panther. 
(9) COMICS SECTION.
Dilbert does a nice take on the Robot Apocalypse.
Non Sequitur presents the writer's version of the infamous tombstone.
Tom Gauld charts this year's reading experiences.
(10) PROBES ON THE WAY. Mars is on the menu in 1964 as Galactic Journey's Gideon Marcus serves up the news: "[December 1, 1964] Planet Four or Bust! (What we know about Mars)".
…This week, humanity embarked on its most ambitious voyage to date. Its destination: Mars.

I use the term "humanity" advisedly, for this effort is a global one. On November 28, 1964, the United States launched Mariner 4 from Cape Kennedy. And just yesterday, the Soviet Union's Zond hurtled into space. Both are bound for the Red Planet, due to arrive next summer.

He gives a great overview of the Mars portrayed in sf and popular science – all of which is about to go by the boards.

….Such was our understanding of the planet perhaps a decade ago. Recently, ground-based science has made some amazing discoveries, and it may well be that Mariner and Zond don't so much revolutionize as simply enhance our understanding of the planet.

I just read a paper that says the Martian atmosphere is about a quarter as dense at the surface that thought. This isn't just bad for breathing — it means NASA scientists have to rethink all the gliders and parachutes they were planning for their Voyager missions scheduled for the next decade. Observations by spectroscope have found no traces of oxygen and scarcely more water vapor. The planet's thin atmosphere is mostly made up of nitrogen and carbon dioxide. The ice in the polar caps may well be mostly "dry".
(11) DEADLY CUTENESS. "Baby Yoda Duels Palpatine in Star Wars: Revenge of the Sith Fan-Edit" — ScreenRant sets the scene:
Baby Yoda fights Emperor Palpatine in a brilliant new Star Wars: Revenge of the Sith fan edit. After months of anticipation, The Mandalorian finally hit Disney+ earlier this month, and fans everywhere immediately fell in love with the show's breakout character, a tiny alien child unofficially christened "Baby Yoda" who made a surprise first appearance in the kickoff episode (a "twist" that was immediately spoiled by Twitter).
(12) THE MAGIC IS BACK. "In 'Children Of Virtue And Vengeance,' Magic Has Returned. Now What?" – NPR interviews Tomi Adeyemi.
Children of Blood and Bone was an instant success last year.

The young adult fantasy novel by then-24-year-old author Tomi Adeyemi has so far spent 89 weeks on The New York Times bestseller list. It made countless best books lists, and it was optioned for a movie by Disney. It spoke to people.

"I always pitched it as Black Panther with magic," Adeyemi says. "It's this epic young adult fantasy about a girl fighting to bring magic back to her people."

And now there's a sequel: Children of Virtue and Vengeance. The heroine, Zélie, has succeeded in her quest to bring magic back to her people, the maji, and the land of Orïsha. But the nobility and the military now have powerful magic, too. And civil war looms.

For Zélie and her ally Amari — a runaway princess who has joined the rebellion, so to speak — the question becomes: Now what? And how will their personal traumas play out?
(13) ANTICIPATORY MUG SHOTS. BBC reports "China due to introduce face scans for mobile users"
People in China are now required to have their faces scanned when registering new mobile phone services, as the authorities seek to verify the identities of the country's hundreds of millions of internet users.

The regulation, announced in September, was due to come into effect on Sunday.

The government says it wants to "protect the legitimate rights and interest of citizens in cyberspace".

China already uses facial recognition technology to survey its population.

It is a world leader in such technologies, but their intensifying use across the country in recent years has sparked debate.

What are the new rules?

When signing up for new mobile or mobile data contracts, people are already required to show their national identification card (as required in many countries) and have their photos taken.

But now, they will also have their faces scanned in order to verify that they are a genuine match for the ID provided.

China has for years been trying to enforce rules to ensure that everyone using the internet does so under their "real-name" identities.
(14) DARWIN WINNER? "Booby traps: Man in Maine killed by own device".
A 65-year-old American man who rigged his home with a booby trap to keep out intruders has been killed by the device.

Ronald Cyr called police in the town of Van Buren in the state of Maine to say he had been shot.

Police found a door had been designed to fire a handgun should anyone attempt to enter. Mr Cyr was taken to hospital but died of his injuries.

It is not uncommon for home-owners to install such traps – but it is illegal.

Police in Van Buren, which borders the Canadian province of New Brunswick, said they responded to a 911 call in the early evening of Thanksgiving, last Thursday, from a man who said he had been shot.

"Following an extensive investigation that lasted into the early morning… it was determined that Mr Cyr had been shot as the result of the unintentional discharge of one of his homemade devices," the police department said in a Facebook post.
(15) E.T. BUY PHONE. CNN backgrounds a nostalgic commercial: "Phone home! E.T. reunites with Elliott and viewers in a Thanksgiving TV ad".
If you suddenly burst into tears during a Macy's Thanksgiving Day Parade commercial break, your younger family members might've been startled. But they probably never dreamed of taking flight on a bike with an alien in the basket.

E.T. — yes, THAT E.T.! — made a surprise appearance in commercial for telecommunications company Xfinity. Only this time, he landed on Earth on purpose, and he's learning about tablets and playing in the snow.
[Thanks to Rich Horton, Chip Hitchcock, Cat Eldridge, JJ, Mike Kennedy, Martin Morse Wooster, John King Tarpinian, and Andrew Porter for some of these stories. Title credit goes to File 770 contributing editor of the day Brian Z.]