(1) NO NEED TO WATCH THE SUPER BOWL NOW. The most scientifically important commercial of the day is already on YouTube — "SodaStream Discovers Water On Mars: Fresh Sparkling Water in Seconds."
(2) FEBRUARY MADE ME SHIVER. Andrew Liptak has released his latest book list on Polygon. You can find it here: "19 new science fiction and fantasy books to check out in February".
Mazes of Power by Juliette Wade

In this debut fantasy novel, Wade writes of Pelismara, a city within a deep cave, occupied by 12 ruling families that form a rigid class system. The city has been in decline, and when an epidemic sweeps over the city and kills their ruler, 17-year-old Tagaret is forced to represent his family to compete to become the heir to the throne. He has to contend with other rivals to the throne, including his sociopathic younger brother Nekantor, who threatens everything that he's worked for.

Publishers Weekly gave the book a starred review and says that the novel has an "impressively winding plot, layered worldbuilding, and psychologically acute characterizations are sure to hold readers' attention."

Read an excerpt….

Picard: The Last Best Hope by Una McCormack

CBS All Access debuted its new Star Trek series Picard just a couple of days ago, and to commemorate the occasion, it's releasing a tie-in novel that sets up the events of the series, written by Una McCormack. The novel will provide some backstory to some of the show's newest characters.
(3) CLASSIC TREK RELICS. The Skirball Center in Los Angeles will host the "Star Trek: Exploring New Worlds" exhibit from April 30-September 6. Comicbook.com has details of what visitors will be able to see —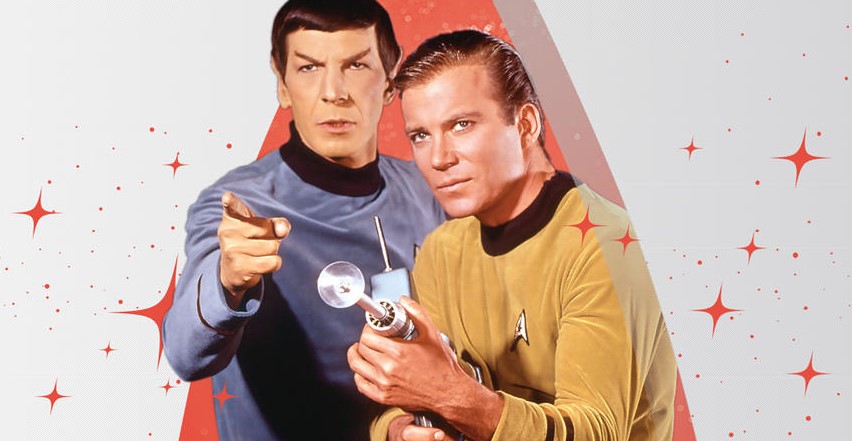 The exhibition will display an array of rare artifacts, set pieces, and props from the television series, spinoffs, and films, some of which have never been on display in Los Angeles. Highlights include:
Set pieces from Star Trek: The Original Series, including Captain Kirk's command chair and the navigation console.
More than 100 artifacts and props from the various Star Trek TV series and films, including an original series' tricorder, communicator, and phaser; a Borg cube from the film Star Trek: First Contact; a Klingon disruptor pistol from Star Trek: The Next Generation; and tribbles from Star Trek: The Original Series.
Spock's tunic worn by Leonard Nimoy; Lt. Uhura's dress worn by Nichelle Nichols; Khan garments past and present, including the open-chest tunic worn by Ricardo Montalban and the costume worn by Benedict Cumberbatch in the 2013 reboot; Captain Picard's uniform worn by Patrick Stewart; plus, a Borg costume, the alien Gorn, and more.
Original scripts, concept art, storyboards, and production drawings.
Spaceship filming models of the U.S.S. Enterprise, U.S.S. Excelsior, U.S.S. Phoenix, and Deep Space Nine space station.
Objects that illustrate how Star Trek has become deeply embedded in popular culture and has even inspired real-world technological innovations, such as a prototype of an actual medical tricorder, Star Trek-themed beer, Boston Red Sox "Star Trek Night" foam finger in the shape of the Vulcan salute, a "Picardigan" sweater, a listening station with songs by Star Trek tribute bands, US postal stamps featuring the U.S.S. Enterprise, and much more.
(4) ANTIQUE BEAUTIES. The Public Domain Review includes some genre works in "The Art of Book Covers (1820–1914)".
No one has nominated us yet for the book cover challenge so we thought we'd take matters into our own hands and publish some of our favourites from the first hundred years of the book cover (as we commonly understand it today) — though we've not the restraint for seven spread over seven days, so here's a massive splurge of thirty-two in one.
(5) TODAY IN HISTORY.
February 1, 1984 — The Invisible Strangler premiered. (You might have seen it under the names of The Astral Factor or The Astral Fiend.) It was directed by John Florea. It starred Robert Foxworth, Stefanie Powers and Elke Sommer. Arthur C. Pierce both wrote the screenplay and co-directed the film though was uncredited in the latter.  You can see it here.
February 1, 1998 — The Lake premiered on NBC. Scripted by Alan Brennert off the novel by  J.D. Fiegelson, it starred Yasmine Bleeth, Linden Ashby, Haley Joel, Osment Susanna, Thompson and Stanley Anderson. It is made not enough of a ripple for there to any critical reviews online, nor foes it get any ratings at Rotten  Tomatoes.  IMDB reviewers obsess on Yasmine Bleeth of Baywatch fame in her red bathing suit here when reviewing the film which should tell all you need to know. 
(6) TODAY'S BIRTHDAYS.
[Compiled by Cat Eldridge.]
Born February 1, 1884 — Yevgeny Zamyatin. Author of We, a dystopian novel. He also translated into into Russian a number of H.G. Wells works and some critics think We is at least part a polemic against the overly optimistic scientific socialism of Wells. The Wiki writer for the Yevgeny Zamyatin page claims that We directly inspired Nineteen Eighty-Four, The Dispossessed and Brave New World. (Died 1937.)
Born February 1, 1908 — George Pal. Let's see… Producer of Destination Moon, When Worlds Collide, The War of the Worlds (which I love), Conquest of Space (anyone heard of this one?), The Time Machine, Atlantis, the Lost Continent, Tom Thumb, The Time Machine, Atlantis, the Lost Continent, The Wonderful World of the Brothers Grimm, 7 Faces of Dr. Lao (another I love)and his last film being Doc Savage: The Man of Bronze which is not so great. Can we hold a George Pal film fest, pretty please? (Died 1980.)
Born February 1, 1926 — Nancy Gates. Though just genre adjacent, I'm including The Atomic City with her as Ellen Haskell as her first SFF appearance, though World Without End in which she's Garnet is pure SF and that follows that film, so you choose. She was Renza Hale in the "First Woman on the Moon" episode of Men Into Space, and she's Lois Strand in the "Marked Danger" episode of Science Fiction Theater. (Died 2019.)
Born February 1, 1942 — Bibi Besch. Best remembered for her portrayal of Dr. Carol Marcus on The Wrath of Khan. Genre wise, she's also been in The Pack (horror), Meteor (SF), The Beast Within (more horror), Date with an Angel (romantic fantasy) and Tremors (SF).  (Died 1996.)
Born February 1, 1942 — Terry Jones. Member of Monty Python who was considered largely responsible for the program's structure, in which sketches flowed from one to the next without the use of punchlines. He made his directorial debut with Monty Python and the Holy Grail, which he co-directed with Gilliam, and also directed Life of Brian and The Meaning of Life. He also wrote an early draft of Jim Henson's 1986 film Labyrinth, though little of that draft remains in the final version. (Died 2020.)
Born February 1, 1946 — Elisabeth Sladen. Certainly best known for her role as Sarah Jane Smith on Doctor Who. She was a regular cast member from 1973 to 1976, alongside the Third Doctor (Jon Pertwee) and Fourth Doctor (Tom Baker), and reprised her role down the years, both on the series and on its spin-offs, K-9 and Company (truly awfully done including K-9 himself) and The Sarah Jane Adventures (not bad at all). It's not her actual first SF appearance, that honor goes to her being a character called  Sarah Collins in an episode of the Doomwatch series called "Say Knife, Fat Man". The creators behind this series had created the cybermen concept for Doctor Who. (Died 2011.)
Born February 1, 1954 — Bill Mumy, 66. Well I'll be damned. He's had a much longer career in the genre than even I knew. His first genre were at age seven on Twilight Zone, two episodes in the same season (Billy Bayles In "Long Distance Call" and Anthony Fremont in "Its A Good Life"). He made it a trifecta appearing a few years later again as Young Pip Phillips in "In Praise of Pip". Witches are next for him. First he plays an orphaned boy in an episode of Bewitched called "A Vision of Sugar Plums" and then it's Custer In "Whatever Became of Baby Custer?" on I Dream of Jeannie, a show he shows he revisits a few years as Darrin the Boy  in "Junior Executive". Ahhh, his most famous role is up next as Will Robinson in Lost in Space. It's got to be thirty years since I've seen it but I still remember and like it quite a bit. He manages to show up next on The Munsters as Googie Miller in "Come Back Little Googie" and in Twilight Zone: The Movie In one of the bits as Tim. I saw the film but don't remember him. He's got a bunch of DC Comics roles as well — Young General Fleming in Captain America, Roger Braintree on The Flash series and Tommy Puck on Superboy.  Ahhh Lennier. One of the most fascinating and annoying characters in all of the Babylon 5 Universe. Enough said. I hadn't realized it it but he showed up on Deep Space Nine as Kellin in the "The Siege of AR-558" episode. Lastly, and before Our Gracious Host starts grinding his teeth at the length of this Birthday entry, I see he's got a cameo as Dr. Z. Smith in the new Lost in Space series. 
Born February 1, 1965 — Brandon Lee. Lee started his career with a supporting role in  Kung Fu: The Movie, but is obviously known for his breakthrough and fatal acting role as Eric Draven in The Crow, based on James O'Barr's series. Y'll know what happened to him so I'll not go into that here. (Died 1993.)
Born February 1, 1965 — Sherilyn Fenn, 55. Best known for playing as Audrey Horne on Twin Peaks. Her first genre work was in The Wraith as Keri Johnson followed by being Suzi in Zombie High (also known charmingly not as The School That Ate My Brain).  Her latest work is Etta in The Magicians series.
(7) COMICS SECTION.
(8) REMEMBERING KAGE BAKER. [Item by Cat Eldridge.] She passed ten years ago last night. We had a long, interesting conversation via email with the occasional phone call about her fiction, and I sent her chocolate and the odd music CD from time to time. We almost put together a Concordance on The Company novels in which I would have interviews with each of the major cyborgs. She was particularly interested in having them express their opinions on chocolate.
She loved her sister Kathleen who maintains a blog, Kathleen, Kage, and The Company which has thoughts on her passing yesterday: "Oh, My Breaking Heart".
She, above all, had a great heart and a wicked sense of humor. I'm convinced that she really did believe that Harry, her parrot, really was a space raptor.
(9) BROTHER GUY'S AIR. "Could you handle the most remote campsite on earth?" – BBC video.
In order to gain a clearer understanding of how sea levels can rise worldwide, scientists are camping out in Antarctica.

Everything is a chilly struggle, from keeping your feet warm to using the toilet.

It's one of the most remote places on Earth so the BBC's Environmental Correspondent Justin Rowlatt went to find out what it's like.
(10) NOT INVENTED HERE. "MEPs vote for universal charging cable for mobiles" – BBC has the story.
Members of the European Parliament have voted in favour of introducing a single universal charging method for mobile phones, which Apple had argued against.

The resolution passed with 582 votes in favour to 40 against. MEPs will now urge the European Commission (EC) to adopt the new rules.

Many Android phones have a USB-C port while iPhones use a Lightning cable.

Apple has said that a common standard would stifle innovation and create e-waste.

European politicians have been campaigning for a common standard for the past decade, with the EC estimating that obsolete cables generate more than 51,000 tonnes of waste per year.

In 2009 there were more than 30 different chargers on the market, compared to three currently.
(11) JEOPARDY! Andrew Porter witnessed this on Friday night's episode of Jeopardy!
Category: 14-letter words.

Answer: Adjective for a space probe designed to travel between Earth & Jupiter, for example.

Wrong questions: What is transplanetary? and What is a satellite?

Correct question: What is interplanetary?
(12) DUNE. CinemaBlend has a rundown of who's appearing: "Dune Movie: All The Key Characters And The Cast Members Who Play Them".
For the first time since 2014, zero Star Wars movies are slated to come out this year. But, that doesn't mean some badass sci-fi action isn't coming our way. The visionary filmmaker behind Arrival and Blade Runner 2049 is adapting Frank Herbert's Dune for the big screen this December. Denis Villeneuve's feature adaptation of the 1965 classic novel is not only an incredibly highly-anticipated 2020 movie, it's packed with an absurdly-talented cast. Check them out and read up on the Dune characters they'll be portraying here:
[Thanks to Martin Morse Wooster, JJ, John King Tarpinian, Chip Hitchcock, Andrew Liptak, Cat Eldridge, Mike Kennedy, Dan Bloch, and Andrew Porter for some of these stories. Title credit goes to File 770 contributing editor of the day Paul Weimer.]