(1) OVERLOOKED MARKETING WIZARD. The Hollywood Reporter wonders: "He Was 'Star Wars' ' Secret Weapon, So Why Was He Forgotten?"
Ashley Boone Jr., the first black president of a major Hollywood studio, helped make George Lucas' quirky space opera a hit in the 1970's — yet chances are you've never heard of him: "He was way ahead of his time."

When thousands gathered Dec. 16 in Hollywood for the world premiere of Star Wars: The Rise of Skywalker — supposedly the last Skywalker film — they heard Bob Iger, Kathleen Kennedy and J.J. Abrams thank everyone from creator George Lucas to the actor who played R2-D2. But one name was not so much as whispered, despite this person's critical 1970s role in launching what would become the most successful movie franchise of all time: the all-but-forgotten Ashley Boone Jr….
(2) WHERE TO LOOK FOR MIDDLE-EARTH. The Worlds of J. R. R. Tolkien: The Places That Inspired Middle-earth by John Garth, "an illustrated look at the locales familiar to J. R. R. Tolkien, the creator of Middle-earth," will be released by Princeton University Press on June 2.
Garth identifies the locales that served as the basis for Hobbiton, the elven valley of Rivendell, the Glittering Caves of Helm's Deep, and many other settings in Middle-earth, from mountains and forests to rivers, lakes, and shorelands. He reveals the rich interplay between Tolkien's personal travels, his wide reading, and his deep scholarship as an Oxford don. Garth draws on his profound knowledge of Tolkien's life and work to shed light on the extraordinary processes of invention behind Tolkien's works of fantasy. He also debunks popular misconceptions about the inspirations for Middle-earth and puts forward strong new claims of his own.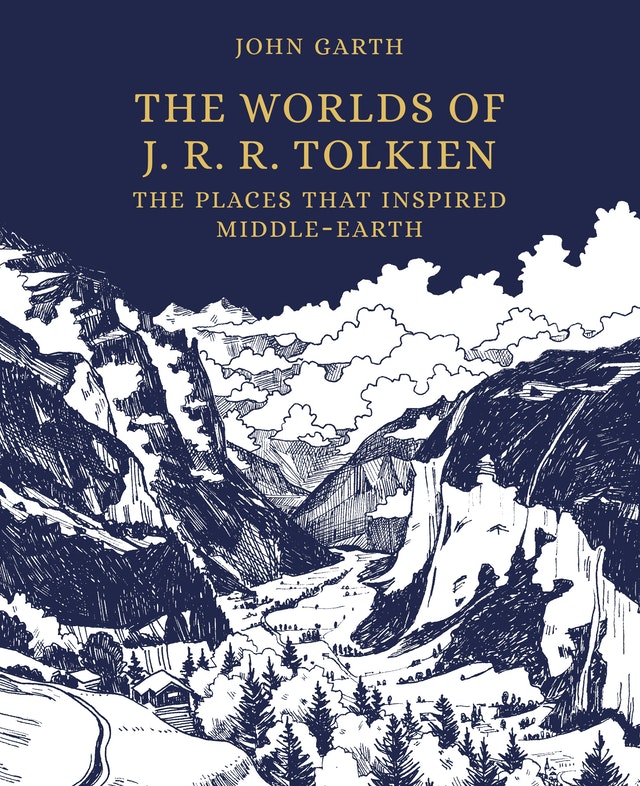 (3) BRADBURY ON STAGE. On the occasion of the 100th anniversary of Ray Bradbury's birth, Caltech Theater celebrates the prolific science fiction writer by producing a series of his one-acts and adapted stories: Bradbury 100. (Ticket prices at the link.)
The creative team of Bradbury 100 is drawn from Caltech undergraduates, graduate students, postdocs, Caltech community and Jet Propulsion Laboratory (JPL), to celebrate the legacy of Bradbury and his connection with Caltech that began over fifty years ago.
FIRST WEEKEND
Friday & Saturday, February 21 & 22 at 7:30 p.m.
Sunday, February 23 at 2:30 p.m.

All Summer in a Day. directed by Aditi Seetharaman
Marionettes, Inc., directed by Barbie Insua
The Martian Chronicles, directed by Brian White

SECOND WEEKEND
Friday & Saturday, February 28 & 29 at 7:30 p.m.
Sunday, March 1 at 2:30 p.m.

The Flying Machine (in Mandarin w/English subtitles), directed by Miranda Stewart
A Sound of Thunder, directed by Doug Smith
The Martian Chronicles, directed by Brian White
On Friday night of the second weekend (2/28/20) H/SS Professor Chip Sebens will discuss Bradbury's science fiction and the paradoxes of time travel and on Saturday night (2/29/20) one of Ray's daughters Ramona Bradbury and her two daughters Claire and Julia Handleman will make appearances on stage to share personal stories of their father and grandfather.
(4) CALIFORNIA HERE YOU GO. Isaac Butler interviews Kim Stanley Robinson about science fiction, utopia, and the reissue of his Three Californias trilogy in "Three Californias, Infinite Futures" at Slate.
So it's a few years later, you're writing The Wild Shore, the first in the trilogy—do you remember how you worked out the post–nuclear apocalypse world of it?

I went back into the history of science fiction and read other after-the-fall novels: Earth Abides by George Stewart, A Canticle for Leibowitz by Walter Miller, a couple of Philip K. Dick—especially Dr. Bloodmoney. I also got to study with the California poet Gary Snyder at UC–Davis. In terms of these Three California novels, Snyder is as important as anybody in terms of my teachers, because he was the one that established what a California writer ought to be doing: facing Eastern Asia, getting interested in Buddhism, kind of getting rid of the European influences. I began thinking of myself as a poet in the Snyder tradition before I discovered the science fiction. That was always underlying every sentence.
(5) BCS STAYS ABOVE EVENT HORIZON. Beneath Ceaseless Skies met its goal of attracting enough Patreon support to keep their pay rate for short stories at 8c/word, which is the new higher SFWA "pro" pay rate. BCS was able to institute the new rate when it went into effect last September, but there had since been some contraction in their Patreon support. BCS is now back on target.
(6) EVALUATING THE LOCUS LIST. Rocket Stack Rank's annual "Annotated 2019 Locus Reading List for Short Fiction" is now online.
The merge lets us analyze the Locus list to see which stories that were broadly recognized as outstanding were left out, which publications stood out, which authors did particularly well (or not), how many were eligible for the Astounding Award, and how RSR's own recommendations stack up with Locus reviewers in general.
Eric Wong adds, "As with all RSR lists, you can flag and rate stories on the page, see the recommendations earned by each story (reviewer, award, year's best anthology), get links to the story, author, and other reviews (if online), and group stories by length (default), publication and author."
(7) FOR YOUR CONSIDERATION. Asimov's and Analog have made the short fiction on the Locus Recommended Reading List for 2019 available as free reads – in PDF files linked from the Locus list. That's seven stories altogether. [Via Rocket Stack Rank.]
(8) 'DIVERSE EDITIONS' SUSPENDED. "Books pulled over 'literary blackface' accusations" – BBC has the story.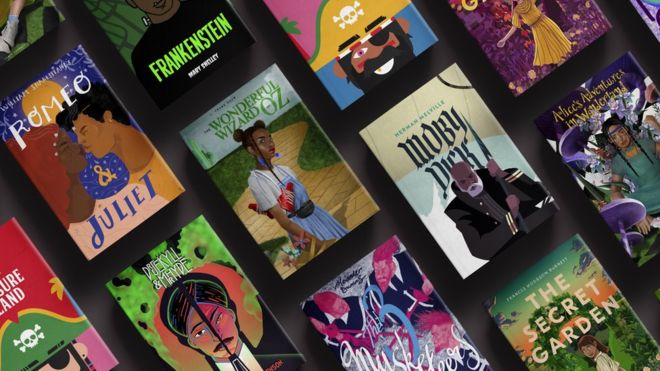 The largest bookseller in the US has pulled a new series of "culturally diverse" classic book covers after facing widespread criticism.

Barnes and Noble launched the new Diverse Editions on Tuesday, featuring new covers illustrating the main characters as people of colour.

But the initiative to mark Black History Month received a swift backlash with authors calling it superficial.

The bookseller said it had acknowledged the criticism and suspended the series.

The Wonderful Wizard of Oz, Moby-Dick and Frankenstein were among the titles included.

On the back of the redesigned covers, the company said: "For the first time ever, all parents will be able to pick up a book and see themselves in a story."

But the move faced a barrage of criticism.

"This is essentially literary blackface," tweeted author Frederick Joseph.
(9) RUSS AND LE GUIN. Joanna Russ and her relationship with feminism and science fiction is chronicled by author B.D. McClay in a New Yorker profile "Joanna Russ, the Science-Fiction Writer Who Said No".
[The] rift between Russ and Le Guin was a different sort of disagreement. Even before the symposium, the two writers had begun to distinguish themselves from each other, though Russ seems to have been more invested in these differences than Le Guin was. In public, Russ had written a harsh review of Le Guin's "The Dispossessed," characterizing some of the book's central conceits as "a fancy way of disguising what we already know" and its anarchist society as poorly realized. Privately, to mutual friends, Russ accused Le Guin of being accommodating to men, of refusing to write as a woman. In some ways, Le Guin conceded the argument—she claimed to write under the influence of her male "animus"—but in other ways she resisted. After all, wasn't her freedom not to write "as a woman" precisely the point?

At stake in this disagreement was not simply the sorts of struggles that feminists have always had with one another. There was also a question of what science fiction was for and what it should ultimately do. For Russ and Le Guin both, science fiction represented the possibility of telling a genuinely new story. Science fiction, Russ once wrote, was poised to "provide myths for dealing with kinds of experiences we are actually having now, instead of the literary myths we have inherited, which only tell us about the kinds of experiences we think we ought to be having." The form aspired not to fantasy but to reality.

The search for that reality led Russ and Le Guin in different directions, and, though the latter has become, in the years since, the face of women in speculative fiction, it would be a mistake to regard Russ as overshadowed.
(10) TODAY IN HISTORY.
February 6, 1974 — Zardoz premiered. Starring Sean Connery, Charlotte Rampling and Sara Kestelman. It was written, produced, and directed by John Boorman. It was made on a shoestring budget of one point six million and made one point eight million at the Box Office. Critics praised its special effects but thought both the acting and story fell rather flat. It holds a 50% rating among reviewers at Rotten Tomatoes.
(11) TODAY'S BIRTHDAYS.
[Compiled by Cat Eldridge.]
Born February 6, 1922 — Patrick Macnee. He was best known as the secret agent John Steed in The Avengers, a tole he reprised in the New Avengers. He made his genre debut as Young Jacob Marley in Scrooge. He then starred as Derek Longbow in Incense for the Damned (also released as Bloodsuckers, Freedom Seeker Incense for the Damned and Bloodsuckers, Freedom Seeker and Doctors Wear Scarlet). Next up is an uncredited role voicing Imperious Leader on the original Battlestar Galactica. He played Captain John Good R.N. in King Solomon's Treasure based rather loosely on the H. Rider Haggard source material. What else? Let's see… he shows up in The Howling as Dr. George Waggner, as Dr. stark in a film as alternative title is, I kid you not, Naked Space and Spaceship. It's a parody apparently of Alien. Next up for him is another toff named Sir Wilfred in Waxwork and its sequel. Yes, he wears a suit rather nicely. At least being Professor Plocostomos in Lobster Man from Mars is an open farce. His last film work was genre as well, The Low Budget Time Machine, in which he started as Dr. Bernard. (Died 2015.)
Born February 6, 1927 — Zsa Zsa Gabor. Her first venture into SF was the Fifties very camp Queen of Outer Space which she followed up by being in Frankenstein's Great Aunt Tillie. She had a cameo in A Nightmare on Elm Street 3: Dream Warriors. She's Erika Tiffany Smith on Gilligan's Island, and Minerva on Batman. One of her last appearances was as herself on The Munsters Today as she retired from acting in late Nineties. (Died 2016.)
Born February 6, 1931 — Mamie Van Doren, 89. She made but two SF films, the first being The Navy vs. the Night Monsters (a.k.a. Monsters of the Night and The Night Crawlers), and the second being Voyage to the Planet of Prehistoric Women.
Born February 6, 1932 — Rip Torn. First genre work that comes to mind is of course RoboCop 3 and his Men in Black films. His first dip into our world comes as Dr. Nathan Bryce in The Man Who Fell to Earth. Yeah that film. Actually, if you count Alfred Hitchcock Presents, he's been a member of our community since his twenties. He also shows up on The Man from U.N.C.L.E. (Died 2019.)
Born February 6, 1943 — Gayle Hunnicutt, 77. I'm giving her Birthday Honors as she was Irene Adler, opposite Jeremy Brett, in the first episode of The Adventures of Sherlock Holmes, "A Scandal in Bohemia". She also shows up in The Martian Chronicles, The Return of the Man from U.N.C.L.E., The Legend of Hell House, Fantômas (a French series) and Tales of The Unexpected.
Born February 6, 1943 — Fabian, 77. Bill Dexter in Dr. Goldfoot and the Girl Bombs (which the Italians got boring by naming it Le spie vengono dal semifreddo, literally "The spies who came in from the cool".) He doesn't have much of a genre resume appearing only once on Fantasy Island, plus being in Kiss Daddy Goodbye. The latter would be shown on Movie Macabre, Elvira's early Eighties movie show.
Born February 6, 1947 — Eric Flint, 73. Definitely a Good Guy for both being on Baen Books and fighting against the Sad Puppies who thought he'd be on their side because he was, well, on Baen Books. They really should've looked at his work history. Now fiction-wise, I really like his Assiti Shards series, and the Heirs of Alexandria as well.
Born February 6, 1958 — Cecily Adams. She played Ishka (aka Moogie), mother of the Ferengi brothers Rom and Quark, in four of her five appearances on Deep Space Nine. (Andrea Martin played her the first time.) Most of her genre experience was in such concerns as Who Framed Roger Rabbit, Flash Forward, Lost on Earth, Bone Chillers and 3rd Rock from The Sun. (Died 2004.)
(12) COMICS SECTION.
Speed Bump tells us why we don't know about Pinocchio's brother.
(13) YOU SHALL NOT PASS (THE BAR). Food & Wine suggests everyone "Eat Gandalf-Themed Corn Dogs at This 'Lord of the Rings' Pop-Up Bar".
After ending 2019 with a magical Harry Potter Christmas pop-up, Chicago's Replay Lincoln Park bar is back with another franchise theme targeting a devout fanbase. Last weekend, the space transformed into a Lord of The Rings wonderland, …and it has everything from meals named after Frodo to photo opps with a Ring Wraith and the Balrog…

To fuel your quest, Replay has once again partnered with Zizi's Cafe, a local restaurant, to create a LOTR-inspired menu. Think Gandalf's Corn Staff (aka, two corndogs), Pippin's Popcorn, Beef Lembas, Frodo's Dolma, Fried Po-Tay-Toes, and Lord of the Wings—plus, the Onion Ring to Rule Them All, if you're not prone to the ring's temptations.
(14) SPACEFLIGHT RECORD. "Christina Koch: Nasa astronaut sets new female space record".
The Russian Soyuz spacecraft carrying Koch parachuted down to the grasslands of Kazakhstan at around 09:12 GMT.

She spent 328 days on the International Space Station (ISS), surpassing the previous record held by fellow American Peggy Whitson.

Her stay is just 12 days short of the all-time US record set by Scott Kelly, who was on the ISS from 2015-2016.

"I'm so overwhelmed and happy right now," she told reporters as she sat outside the capsule, shortly after it touched down in the snow.

Ms Koch surpassed the 289-day record set by fellow American Ms Whitson on 28 December last year. But her return to Earth sets the marker for future space travellers to beat.

Whitson still holds the record for most time spent in space by a woman, accrued over the course of three spaceflights from 2002-2017.
(15) FORTY-FIVE CALIBER STORIES. Cora Buhlert continues her look at Retro-Hugo eligible work in "Retro Review: 'The Monster Maker' by Ray Bradbury".
"The Monster Maker" by Ray Bradbury is a science fiction short story, which appeared in the spring 1944 issue of Planet Stories and is therefore eligible for the 1945 Retro Hugos. The story may be found here….

Warning: There will be spoilers in the following!
(16) RIVERDALE EPISODE RECAP: BEWARE SPOILERS. [Item by Martin Morse Wooster.] I saw Riverdale last night and thought Filers would like to get up to speed on what's happening with Archie and the gang.
We learned that Archie's uncle, Frank, was a mercenary who had other mercenaries chasing him. One of the mercenaries fights Archie in a high school men's room and throws Archie into a sink which is smashed. The rogue mercenary is captured shortly thereafter.

Jughead is in a chess death match with the president of the Quill and Skulls fraternity. In the middle of the match action is stopped because an alarm goes off at the fraternity. The fraternity president finds that Betty and a friend have discovered a secret trove of VHS sex tapes which the fraternity compiled for use against the frat's many enemies. The chess match resumes, but soon ends when Jughead deliberately causes a checkmate and I'm not sure why.

Veronica and her friend Katy Keene decide to go out, and Veronica asks her friend, 'Do you like drag?'
(17) STORMQUAKES. NPR did a segment on "Discovering 'Stormquakes'":
Seismologist Wenyuan Fan explains the accidental discovery — buried deep in seismic and meteorological data — that certain storms over ocean water can cause measurable seismic activity, or 'stormquakes.' He says this phenomenon could help scientists better understand the earth below the sea.
The original paper Wenyuan co-authored on stormquakes is here.
Transcription of the NPR interview is here.
…As Wenyuan and his colleagues outlined in their paper in the journal Geophysical Research Letters, stormquakes all come down to waves.

FAN: Because when you have large storms, it will couple with the ocean and make high waves.

SOFIA: Gotcha.

FAN: And by doing the cross-examination of the ocean waves and the seismicity, we start to see a clear correlation between the occurrence of stormquakes and also the high-wave conditions.
(18) VIDEO OF THE DAY. "Dinosaurs In Love" on Vimeo is a song by Fenn Rosenthal about what happens to dinosaurs when they fall in love.
[Thanks to JJ, John King Tarpinian, Chris Castro, Eric Wong, Mike Kennedy, Nina, Martin Morse Wooster, Rob Thornton, Cat Eldridge, Chip Hitchcock, N., and Andrew Porter for some of these stories. Title credit goes to File 770 contributing editor of the day Jayn.]