(1) CASTING KERFUFFLE. Man named Chuck having a busy day swatting flies on Twitter.
(2) FIRST WORLDCON ATTENDEE TURNING 101. Bob Madle will turn 101 on June 2. Curt Phillips, who wrangled Bob's centenary card shower last year, says that once again, "Birthday cards – even late ones – would be cool." Mail them to: Bob Madle, 4406 Bestor Drive, Rockville, MD. 20853.
Bob Madle attended the first Worldcon in 1939, and a few years later he named the Hugo Awards.
(3) BUYER BEWARE. In the New York Times "Lionel Shriver Warns Readers Not to Meet Their Favorite Authors". That puts paid to conventions, doesn't it!
Have you ever changed your opinion of a book based on information about the author, or anything else?

On principle, I keep books and the characters of their authors separate. So, no, I haven't changed my opinion of a book because of something I found out about the writer after I read it. However, I've warned audiences at events to avoid meeting the authors of their favorite books. The warts-and-all version is almost always a disappointment, and they risk a retroactive taint.

I'll mention no names, but there was one debut book of fiction a while back that I thought was spectacular. Then I met the author, who was unbearable. I didn't change my mind about the book (with some determination), but I confess that the subpar chancer behind the Wizard of Oz's curtain did reduce my eagerness to read any of this author's subsequent work.
(4) FAN IS ACCLAIMED PORTRAIT PAINTER. Nick Stathopoulos is once again an Archibald Prize finalist for "The white shirt – portrait of Tané Andrews". Nick is a past Hugo, BSFA Award, and Chesley nominee who's won Australia's Ditmar Award 10 times. He also designed the Aussiecon 4 (2010) Hugo base.
In the Sydney Morning Herald's coverage of the 2021 Archibald Prize finalists it's the sixth picture shown. And the subject has tweeted it, too —
(5) MUST COME DOWN. Maria Popova traces an early example of crowdsourced research: "Citizen Science, the Cosmos, and the Meaning of Life: How the Comet That Might One Day Destroy Us Gives Us the Most Transcendent Celestial Spectacle" at Brain Pickings.
…Among the stunned spectators was the esteemed Yale mathematician, astronomer, and "natural philosopher" Denison Olmsted. (He couldn't yet be called a "scientist" — the word was coined a year later for the polymathic Scottish mathematician Mary Somerville.) Like most of his colleagues, Olmsted had largely ignored meteors as uninteresting minor curiosities, irrelevant to astronomy and better left to meteorology. Now, he was seized with the sense that they might have cosmic origins and might therefore hold clues to the celestial mechanics of the universe. But he knew his personal observations that night hardly constituted data.

The following morning, two years after the polymathic astronomer John Herschel — the era's most venerated patron saint of science — made his pioneering case for citizen science, Olmsted drafted a letter and sent it to the local newspaper in New Haven, appealing to ordinary people to help him "collect all the facts attending this phenomenon… with as much precision as possible" by reporting anything they could recall about the time, orientation, and speed of the shooting stars they had witnessed. The announcement was quickly reprinted in newspapers across the country and responses began pouring in….
(6) BRAND NAME VIRTUAL CONFERENCE. Writers Digest is enrolling students for the "WDU Annual Science Fiction & Fantasy Virtual Conference" (August 27-29) at $199.99 a pop.
Writer's Digest University is pleased to present a one-of-a-kind online event for science fiction and fantasy writers! On August 28 and 29, our WDU Annual Science Fiction & Fantasy Virtual Conference will provide expert insights from SIX award-winning and bestselling authors on the finer points of how to write within the science fiction and fantasy genres. Spend the weekend learning techniques for honing your craft from six different published authors*, then (if you choose) pitch your novel via query letter to a literary agent specifically looking for material in these genres. The agent will provide you with a personalized critique of your query – and maybe ask to see more.

Experience the education, camaraderie, and opportunities provided by a live writing conference without ever having to leave your home!
The information about the courses and instructors is a bit scanty at the moment —
The Grand Unified Theory of Science and Magic Systems by Jeff Somers
In this session, Jeff will discuss some evergreen rules and guidelines that apply to the creation of both sci-fi and fantasy worlds.
Craft Secrets of the Top 1% of Writers by Michael La Ronn
In this engaging presentation with lots of visual examples, prolific sci-fi & fantasy author Michael La Ronn will uncover the secret world of unusual but effective writing techniques he's learned by becoming a student of the top 1% of authors.
TBD by Tobias Buckell
TBD by Nathan Makaryk
TBD by Leslye Penelope
(7) MEDIA BIRTHDAY.
May 30, 1952 On this date in 1952, Tales of Tomorrow's "The Little Black Bag" first aired. An unsuccessful doctor finds some very interesting instruments in a black bag which he has bought from a pawnshop. He and his wife differ over the ethics of using them. The script was written by Mann Rubin from story by Cyril Kornbluth as first published in Astounding Science Fiction, July 1950. (It would win a Retro Hugo for Best Novelette at Millennium Philcon.) It starred Joseph Anthony,  Vicki Cummings, Florence Anglin and John Shellie. You can watch it here.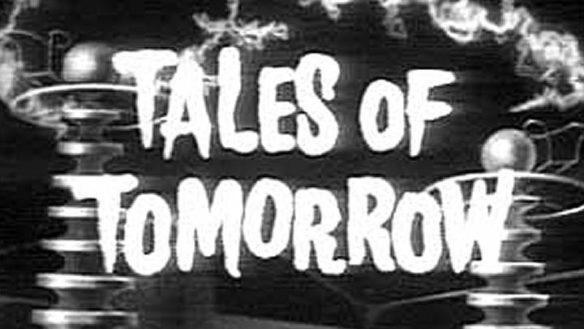 (8) TODAY'S BIRTHDAYS.
[Compiled by Cat Eldridge and John Hertz. With a special guest appearance by Alan Baumler!]
Born May 30, 1922 — Hal Clement. Much to my surprise, his only Hugo was a Retro Hugo for the short story "Uncommon Sense" at L.A. Con III. My favorite novel by him is Mission of Gravity, and I'm also fond of The Best of Hal Clement which collects much of his wonderful short work. He's reasonably well stocked at the usual suspects. (Died 2003.) (CE)
Born May 30, 1927 – Bob Peak.  Illustrator for film, Time, TV Guide, Sports Illustrated, postage stamps.  NY Artists Guild's Artist of the Year.  Society of Illustrators' Hall of Fame, eight Awards of Excellence, four gold medals.  Posters for West Side Story, My Fair Lady, Camelot; for us, Rollerball, Superman, Star Trek.  See a Camelot-themed cover for The Once and Future King here.  (Died 1992) [JH]
Born May 30, 1936 — Keir Dullea, 85. David Bowman in 2001: A Space Odyssey and its sequel, 2010: The Year We Make Contact. I know I saw 2001 several times and loved it but I'll be damned if I can remember seeing 2010. He's done a number of other genre films, Brave New World, Space Station 76, Valley of the Gods and Fahrenheit 451. And lest we forget he was Devon in Starlost. (CE)
Born May 30, 1937 – Ross Chamberlain, age 84.  One of our finest fan artists.  Guest of Honor at Westercon LV.  Illustrated the 1971 (3rd) & 2015 (11th) ed'ns of The Enchanted Duplicator.  Rotsler Award.  Here's his Website.  [JH]
Born May 30, 1948 — Michael Piller. He was a writer and Executive Producer of The Next Generation, and co-creator of Deep Space Nine and  Voyager. He's likely best known for co-writing "The Best of Both Worlds" and the pilots of DS9 ("Emissary") and Voyager ("Caretaker"). Post-Trek, he developed a short-lived series based off of Stephen King's novel The Dead Zone, and he had a deal with WB for a series called Day One, a post-apocalyptic series based on the UK Last Train series. WB reneged on the contract. (Died 2005.) (CE) 
Born May 30, 1952 — Mike W. Barr, 69. Writer of comics and sf novels. Created along with Jim Aparo Looker (Emily "Lia" Briggs), a hero in the DC Universe. She first appeared first appeared in Batman & the Outsiders #25. He worked for both major houses though I'd say most of his work was at DC. He wrote the "Paging the Crime Doctor" episode of Batman: The Animated Series. (CE)
Born May 30, 1952– Andy Sawyer, age 69.  Fan, librarian, editor.  Managed the Liverpool SF Fdn. Lib'y twenty-five years.  Clareson Award (SF Research Ass'n; service). Fanzines Acnestis (not the apa by that name), Another Earth.  Here is a review of Zinos-Amaro's conversations with Silverberg Traveler of Worlds.  [JH]
Born May 30, 1953 – Nancy Lebovitz, age 68.  Fan, conversationalist (is that redundant?), particularly known for calligraphy and thus slogan-buttons.  "I re-read sometimes because I'm enough of a different person that I notice different things in books than I used to." Here she is on a panel at Laffcon IV (R.A. Lafferty convention); L to R, Samuel Tomaino, Darrell Schweitzer, Robert Bee, NL.  [JH]
Born May 30, 1963 – Helen Sharman, Ph.D., age 58.  Chemist.  First British cosmonaut.  Ten honorary doctorates.  It's not science fiction, and though she was called the Girl from Mars (she was 24) it was for research at Mars Confectionery.  Memoir, Seize the Moment – with Christopher Priest, is that better?  [JH]
Born May 30, 1964 — Mark Sheppard, 57. He's the son of actor W. Morgan Sheppard. A number of genre roles including lawyer Romo Lampkin on the Battlestar Galactica reboot, truly sleazy crime lord Badger on Firefly,  Tanaka on Dollhouse, Regent Benedict Valda on Warehouse 13, Canton Everett Delaware III on Doctor Who and Willoughby Kipling, member of the Knights Templar, on Doom Patrol. (CE)
Born May 30, 1971 — Duncan Jones, 50. Director Films include Moon (2009) which won a Hugo for Best Dramatic Presentation-Long Form and a BAFTA Award for Outstanding Debut by a British Writer, Director or Producer, and Source Code (2011) which was nominated for both a Hugo and a Ray Bradbury Award. He also directed Warcraft (2016), the highest grossing video game adoption of all time. He is totally not best known for being David Bowie's son. (AB)
Born May 30, 1980 – Narita Ryôgo, age 41.  (Personal name last, Japanese style.)  Author of light novels and manga.  Think not our japonaiserie a one-way street; NR won Gold in the 9th Dengeki Novel Prizes for Baccâno! set in a fictional United States, notably during Prohibition, in manga, light novels, animé, a Ray Bradbury number of episodes i.e. 22, with alchemists, an immortality elixir, and – well, the title is Italian for "ruckus".  There's a magician named Szilard, a psychopathic assassin and train conductor, a transcontinental train The Flying Pussyfoot, an immortal named Elmer C. Albatross who masquerades as a demon, and – well –  [JH]
(9) STARSCAPES. "Milky Way photographer of the year 2021 – in pictures" is an awe-inspiring gallery of astronomical photos at The Guardian.
The annual Milky Way photographer of the year competition features the best photos of our galaxy as selected by Capture the Atlas. This year's images were taken from around the world by 25 photographers of 14 different nationalities. The best time to see and photograph the Milky Way is usually between May and June with maximum hours of visibility on both hemispheres…
The winner, shown in the tweet below, is "Night lovers" by Mohammad Hayati, Hormozgan province, Iran.
(10) GONE BEFORE YOU KNOW IT. Universal dropped a trailer for Old, the new M. Night Shyamalan movie coming in July.
This summer, visionary filmmaker M. Night Shyamalan unveils a chilling, mysterious new thriller about a family on a tropical holiday who discover that the secluded beach where they are relaxing for a few hours is somehow causing them to age rapidly … reducing their entire lives into a single day.
(11) A SLICE OF TIME. "Polychrome Pulps: 1942" is the painstakingly colorized version of this original photo of a newsrack filled with 1942 pulp magazines from Shorpy – The 100-Year-Old Photo Blog. Submitted by user "tedturner" who explains:
"I used a number of sources within the vintage magazine collecting community online to find color images of all of the covers included. All covers are colored accurately with the exception of 'Super Sports' which I could not find. I was able to find a number of other issues of 'Super Sports' but not the one featured in the picture. I used those as references in an effort to guess at the colors as accurately as possible."
(12) HOME IS WHERE YOU HANG YOUR HAT. "'Darth Vader House' hits the market for $4.3 million" – CNN has the story, and the photo.
The dream home for Star Wars fans is now on the market in Texas. But the path to the dark side is not cheap.

Known as "The Darth Vader House," the 7,000 square-foot home in Houston's West University Place subdivision has a listing price of $4,300,000. The nickname comes from the exterior's resemblance to the helmet of the famed Star Wars villain….
(13) VIDEO OF THE DAY. [Item by Martin Morse Wooster.] This is a 1991 A&E documentary, written by and starring Leonard Maltin, about the cartoons of the Fleischer studio, from the early silent films to obscure, but great, late cartoons including "Raggedy Ann and Andy" and "Dancing on The Moon." It's a good overview and Maltin is of course very knowledgeable. But after the first 20 minutes commercials are included so be prepared to fast-forward several times.
[Thanks to John King Tarpinian, Alan Baumler, Chris Barkley, Cat Eldridge, John Hertz, Mike Kennedy, Andrew Porter, Martin Morse Wooster, JJ, and Michael Toman for some of these stories. Title credit belongs to contributing editor of the day Tom Becker.]