(1) FORD PERFECT. Ryan D'Agostino has a tremendously entertaining profile of "Harrison Ford on 'Indiana Jones,' 'Star Wars,' Career" in Esquire.
….What you don't know is what happens when they mess up Harrison Ford's eggs. The plates come, two Farmer's Breakfasts. Mine's good: over easy. As Ford cuts into his first poached egg, I'm asking, "So would you say the character of Indiana Jones has some of your own boyhood—"

He lays down his fork and knife. His shoulders droop in defeat.

The egg white is rubbery, the yolk chalky. He looks up at me.

"You couldn't have been clearer," I say.

The waiter, seeing a problem, scurries over, eager and recoiling at the same time. Ford just looks up at the poor guy, not with anger but with something worse: disappointment. It's not a mean look. It's a look that says, "We can do better, friend."

The waiter is smiling and trying to speak, and he looks as if he might cry. "Are they . . . not soft?" He slinks away. Ford tries to refocus….
(2) INDY BEGINNING. And if you have Disney+, Slashfilm says these are "The Essential Young Indiana Jones Episodes You Need To Stream On Disney+".
…Since these revised mini-Indy movies are appearing on Disney+ for the first time, we picked out the six most important episodes you might want to watch as you count down to "Indiana Jones and the Dial of Destiny" … though it must be said that every episode is worth your time…
Their list begins with —
My First Adventure

Exactly as the title says, "My First Adventure" is the first adventure of the young Henry Jones, Jr. It begins with a nine-year-old Indy living at Princeton with his parents when his life gets turned upside down when he has to accompany them on a journey around the world. The family heads to Oxford first, where Indy picks up his tutor, Ms. Seymour. They find themselves in Egypt and Indiana Jones helps T.E. Lawrence (yes, the "Lawrence of Arabia") solve a murder mystery. Then, they travel to Africa, where Indy learns a lot about colonialism, slavery, and languages. It's a good taste of what the younger side of Indy's adventures will hold for audiences and an essential introduction to the series.
(3) ANOTHER FIRST FOR EKPEKI. Oghenechovwe Donald Ekpeki is the first Black winner of the Asimov's Science Fiction Readers Award editor Sheila Williams told him today. Part of the reason, she adds, is that they published Octavia Butler's stories, which won major awards, before the Asimov's SF Readers Award was created.
(4) IT'S REAL! I'M ABSOLUTELY CERTAIN OF IT! [Item by Mike Kennedy.] Prepare for a barrage of proclamations that this is a real ET message, and the government is just covering things up by pretending it's a test. Pfffft!
In what may be the first piece of interplanetary performance art, a message crafted by an artist to look like an extra terrestrial broadcast is coming from a Mars orbiter. Now people are trying to decipher it. "The Race Is On to Crack an Artist's 'Test' Signal From Aliens" in WIRED.

For decades, a dedicated international band of researchers has searched the skies in the hopes of finding some sign that humanity is not alone in the universe. They're engaged in SETI, the Search for Extraterrestrial Intelligence. So far, the hunt for an alien signal has turned up only false positives. But that hasn't stopped anyone from speculating about how people might respond to a real communication attempt. Now, Daniela de Paulis, an artist in residence at the SETI Institute in Mountain View, California, is simulating just such an alien message to see how humans react and whether they can figure out how to decipher it.

Her group's project, A Sign in Space, began last week by transmitting a mysterious radio signal from the Trace Gas Orbiter, a European Space Agency craft that's orbiting Mars. Participating astronomers at the Green Bank Observatory in West Virginia, the Allen Telescope Array in California, and the Medicina Radio Astronomical Station in Italy received the signal, removed the telemetry data, and posted the remaining encoded message on the project's website for anyone to download. Now it's up to the people of Earth to crack the code, interpret the message, and—de Paulis hopes—make some art. She and her colleagues are leading a series of online workshops to encourage people to discuss the concept of alien communication, including an event she hosted yesterday at which people shared thoughts and artwork inspired by the project so far….
(5) THE MAN FROM GONDOR. A classic fanfic is now available on the ConChord website, The Tenth Nazgul Affair by William Baker Glass, with illustrations by Richard Paul Glass. Barry Gold has made it available in HTML and EPUB formats.
Napoleon and Illya are engaged in a firefight with several T.H.R.U.S.H. agents when Illya is struck by lightning and ends up in Middle Earth. He helps King Elessar Telcontar (aka Strider) fight off Shelob and one extra Nazgul that somehow survived the destruction of the One Ring.
(6) SOMETHING NICE TO SAY ABOUT AI. Rob Hansen says he's recently begun using A.I. for extrapolated reconstruction of old photos and sent links to work done on pictures of Forties LASFS members. Bill Burns found the online site to do this and produced this enhanced Tigrina image. Then Hansen followed with Art Joquel and Sam Russell.

Rob adds, "These are extrapolations rather than reconstructions, of course, but I think the results are pretty remarkable. Using A.I. for good; who'da thunk it?"
(7) EARLIEST RAY. Phil Nichols has launched a "Chronological Bradbury!" sequence with the latest episode of his Bradbury 100 podcast.
The idea is to work through Ray Bradbury's fiction output in the order of publication, discussing each item as we go.

In this first "Chronological Bradbury", I start right at the beginning, with a discussion of Ray's earliest published works, which appeared in amateur magazines in 1938.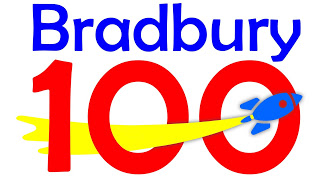 (8) FUTURE TENSE. The May 2023 entry in the Future Tense Fiction series from Future Tense and Arizona State University's Center for Science and the Imagination is Tara Isabella Burton's "I Know Thy Works", about an AI designed to compute and uphold our preferred moral systems.
Harry wasn't a bad person. You just couldn't take him too seriously, that's all. Whatever Harry said, whatever Harry did, whatever Harry put down as his meta-ethic, this week, on his Arete profile, be it the ends justify the means or the greatest happiness for the greatest number or do what thou wilt be the whole of the law, Harry never meant a word. Harry changed his meta-ethic more often than he changed his clothes….
It was published along with a response essay "Why it's so hard to compute ethics" by computer scientist Suren Jayasuriya.
…There's debate over whether the trolley problem is really the right framing to interrogate ethical choices (specifically whether decisions made in the simulation really reflect what you would choose in real life), and the experiment itself has also been criticized for both its setup and assumptions. But the Moral Machine does provide a fascinating example of an algorithm that observes your ability to make decisions in a handful of tense driving situations, and then spits out a bulleted list of your preferences for saving babies over dogs, and how that compares with the rest of the world (or at least the rest of the people who have taken the test)….
(9) TOOLS FOR FORESIGHT. On Wednesday, June 14 from 12-1 p.m. Eastern, ASU's Center for Science and the Imagination will be hosting a free virtual event, "Reimagining the Future of [X]," exploring how to build collective visions of the future using science fiction and foresight tools.
The event is the fourth and final in the series for the Applied Sci-Fi Project, which seeks to understand the influence of science fiction on technology and the people who build it, and to study the ways that sci-fi storytelling can a tool for innovation and foresight.
We'll be joined by our opening speaker, science fiction and nonfiction author Annalee Newitz (The Terraformers, Four Lost Cities) and four special guests: sci-fi author and futurist Tobias Buckell (Arctic Rising, "Zen and the Art of Starship Maintenance"); policy expert, foresight consultant and sci-fi author August Cole (Ghost Fleet, Burn-In); anthropologist Amy Johnson, who researches the use of speculative futures techniques at Harvard's Berkman Klein Center; and Tory Stephens, climate fiction editor at Grist Magazine. The panel will be moderated by CSI's managing editor Joey Eschrich, who will also share his perspective on CSI's own "Future of X" book anthologies, contests, and other projects.
(10) MEMORY LANE.
1998 – [Written by Cat Eldridge from a choice by Mike Glyer.]
Tricia Sullivan is the writer responsible for our Beginning this time.
A US-born author who moved to the United Kingdom in 1995. Four years later, she won the Arthur C. Clarke Award for her novel Dreaming in Smoke which is where we get this Beginning. To date, it's her one Award won.
She writes SF under her own name and fantasy as Valery Leith. She is a very prolific novelist, writing thirteen novels over a period of twenty-two years.
She's written a double handful of fiction. Interestingly she stopped getting published six years ago. And she stopped updating her blog seven years ago. There's a story there, isn't there?
Dreaming in Smoke is a Meredith Moment at the usual suspects.
So here's our Beginning…
my man's gone now
The night Kalypso Deed vowed to stop Dreaming was the same night a four-dimensional snake with a Canadian accent, eleven heads and attitude employed a Diriangen function to rip out all her veins, then swiftly crocheted them into a harp that could only play a medley of Miles Davis tunes transposed (to their detriment) into the key of G. As she contemplated the loss of all blood supply to her vital organs it seemed to her that no amount of Picasso's Blue, bonus alcohol rations, or access privileges to the penis of Tehar the witch doctor could compensate for having to ride shotgun to Azamat Marcsson on one of his statistical sprees with the AI Ganesh. She intended to tell him so–as soon as she could find her lungs. Ganesh was murmuring through her interface.
KALYPSO, IT'S GETTING TOO LOOSE AND KINKY IN HERE.
'Did you hear that, Azamat? Keep it off my wave!' she sent, annoyed at being reduced to verbing. She simply didn't have the resources to image him, for by now the snake had decomposed into a flight of simian, transgressive bees, which were in the process of liquefying her perception of left and right. Everything seen through her right eye became negative and sideways. The alarming part was that it didn't seem to make any difference.
Marcsson's response came back as a series of pyrotechnical arrays, which, loosely translated, meant, 'Relax. It's only math.'
I DON'T WANT TO BE YOUR ABACUS, said Ganesh. KALYPSO, GET YOUR DOZE UNDER CONTROL OR I WILL.
The AI had a point. Kalypso mustered her wits and started cutting sensory intake to the Dreamer, feeling a little defensive about Miles Davis. Maybe she shouldn't have been listening to the jazz Archives; maybe if she'd endured the boredom of monitoring the feeds between Ganesh and Marcsson she could have cut off the sudden explosion of parameters in the Dream the instant it began. But she had been shotgunning Marcsson for a long time, and he had always been safe. Marcsson had been Dreaming since before Kalypso was even born–he knew what he was doing with the AI, which could take data and weave them into Marcsson's sensory awareness while he floated in a state of semi-conscious, lucid thought. He could immerse himself in literalized math through Dreams that improved a hundred-fold on the raw visions that humanity had experienced in its sleep for eons. He could be secure in his own safety because he had technique.
(11) TODAY'S BIRTHDAYS.
[Compiled by Cat Eldridge.]
Born June 1, 1914 — George Sayer. His Jack: C. S. Lewis and His Times won a Mythopoeic Scholarship Award for Inkling Studies and is considered one of the best looks at that author. He also wrote the liner notes for the J. R. R. Tolkien Soundbook, a Cadmeon release of Christopher Tolkien reading from excerpts from The Silmarillion, The Hobbit and The Lord of The Rings. (Died 2005.)
Born June 1, 1926 — Andy Griffith. His most notable SFF genre credit is as Harry Broderick on the late Seventies Salvage I which lasted for two short seasons. Actually that was it, other than a one-off on The Bionic Woman. It's streaming for free on Crackle whatever the Frelling that is. (Died 2012.)
Born June 1, 1928 — Janet Grahame Johnstone, and Anne Grahame Johnstone. British twin sisters who were children's book illustrators best remembered for their prolific artwork and for illustrating Dodie Smith's The Hundred and One Dalmatians. They were always more popular with the public than they were with the critics who consider them twee. (Janet died 1979. Anne died 1988.)
Born June 1, 1940 — René Auberjonois. Odo on DS9. He's shown up on a number of genre productions including Wonder Woman, The Outer Limits, Night Gallery, The Bionic Woman, Batman Forever, King Kong, Star Trek VI: The Undiscovered Country, Enterprise, Stargate SG-1 and Warehouse 13. He's lent both his voice and likeness to gaming productions, and has done voice work for the animated Green Lantern and Justice League series. He directed eight episodes of DS9. And he wrote a lot of novels, none of which I've read. Has anyone here read any of them? (Died 2019.)
Born June 1, 1947 — Jonathan Pryce, 76. I remember him best as the unnamed bureaucrat in The Adventures of Baron Munchausen. He's had a long career in genre works including Brazil, Something Wicked This Way Comes as Mr. Dark himself, Pirates of the Caribbean: The Curse of the Black Pearl and Pirates of the Caribbean: At World's End as Governor Weatherby Swann, The Brothers Grimm, in the G.I. Joe films as the U.S. President and most recently in The Man Who Killed Don Quixote as Don Quixote.
Born June 1, 1950 — Michael McDowell. Screenwriter and novelist whose most well-known work is the screenplay for Tim Burton's Beetlejuice. He also did work on Burton's The Nightmare Before Christmas though he's not listed as the scriptwriter. He wrote eleven scripts for Tales from the Darkside, more than anyone else. And he wrote a lot of horror which Stephen King likes quite a bit. (Died 1999.)
Born June 1, 1965 — Tim Eldred, 58. Author and illustrator of Grease Monkey, a most excellent humorous take on space operas and uplifting species. As an illustrator alone, he was involved in Daniel Quinn's superb The Man Who Grew Young
Born June 1, 1966 — David Dean Oberhelman. Mike has an appreciation of him here. The Intersection of Fantasy and Native America: From H.P. Lovecraft to Leslie Marmon Silko which he co-wrote with Amy H. Sturgis was published by The Mythopoeic Press. ISFDB lists just one genre essay by him, "From Iberian to Ibran and Catholic to Quintarian", printed in Lois McMaster Bujold: Essays on a Modern Master of Science Fiction and Fantasy. (Died 2018.)
(12) COMICS SECTION.
Poorly Drawn Lines' Astronaut Bill shows friendship is the best. (And if you go to the link, preceding this date are four or five really great cartoons about various other characters.)
(13) MARRIAGE IS WHAT BRINGS US TOGETHER. Actor Alex Kingston remembers her time on Doctor Who as the Doctor's enigmatic time-travelling wife in "Alex Kingston on 15 Years of River Song", a feature in the new issue of Doctor Who Magazine. This excerpt appears at the link.
"I spoke to Steven [Moffat] on the phone and he said, 'I've got this idea and I need to know if you're available for it, because if you're not I can't write this.' I let him know when I was available and he told me the outline, but I had to swear not to tell anyone. I'm very good at keeping secrets. Matt, Karen and Arthur had guessed I knew something and tried to persuade me to tell them, but I wouldn't! Even when we had the script for that episode, the reveal wasn't in it. They kept those pages out so the crew didn't know. The actors were given the single pages – I'm not even sure when. And even on shooting day, the pages weren't there and it was only then, at the last minute, that the crew saw the reveal. They managed to keep the secret and avoid any leaks at all. That takes a lot of doing."

The season climaxed with THE WEDDING OF RIVER SONG (2011), a game-changer that, despite its title, left the status of the relationship between the Doctor and River up to the viewer's interpretation. "I still get people going, 'You're not really married to him because he was a Teselecta!'" Alex laughs, referring to the shape-shifting craft that had taken on the Eleventh Doctor's form. "I'm like, 'Thank you very much, I was married to him. I'm his wife!'"
(14) CLIMBING MT. TBR. Lifehacker advises on "How to Actually Read the Books You Buy". It may be something you already do or it may be news to you. (The actual advice is at the link. Fair is fair.)
…The problem with all of these items is that they are quick to purchase, but take a long time to use. You can add a game to your Steam collection in minutes, but chances are most will take you 20 hours or more to play. (Howlongtobeat.com says Tears of the Kingdom takes 52 hours for the main story alone.)

How many more games will you impulse-buy before you've finished that one? How many skeins of yarn will you snap up (they were on sale! And so soft!) before you've finished the sweater you're currently knitting? It's the same problem as the TBR pile, really. And I promise, there is a solution…
(15) BEFORE 1984. The Guardian reviews "Orwell by DJ Taylor review – a very English socialist".
…The key to his reading of Orwell is what happened to him in Spain. Though married to Eileen only six months before, he was determined to fight for the Republican cause ("Good chaps, the Spaniards, can't let them down") and on his return became far more politically engaged: "at last [I] really believe in Socialism, which I never did before". But he'd seen bullying and infighting too. For the rest of his life and in his two great novels, this was the war he fought, on behalf of a wholesome, English, sweetly C of E brand of socialism, as opposed to Stalinist totalitarianism….
(16) STRIKES HINDER SCI-FI LONDON. [Item by SF Concatenation's Jonathan Cowie.] Sci-Fi-London film fest is now go… But sadly rails strikes made its opening day Wednesday difficult for fans to attend except by bus. Rail strike also on Saturday. Nonetheless hoping to make Sunday's two sessions of shorts and there's a free cyber tech exhibition and demonstration there too…. 2023-Hackstock.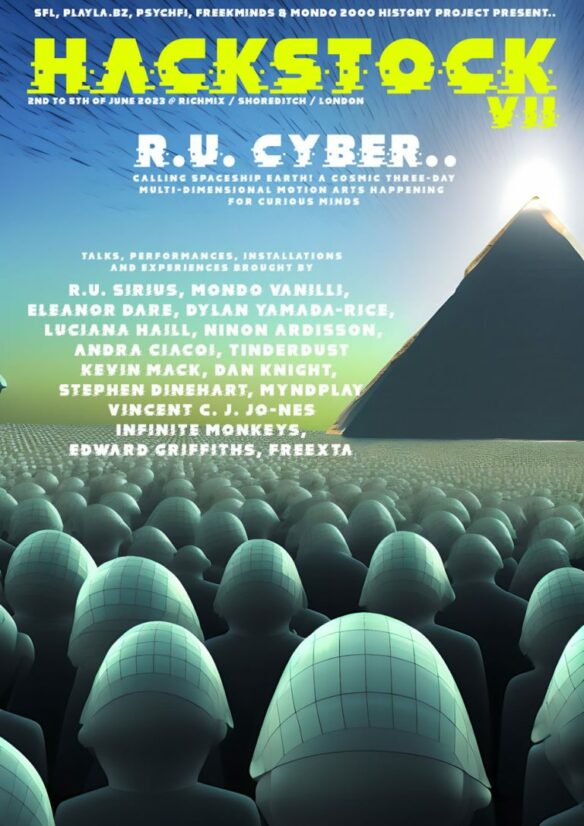 (17) JAWS: THE OVERBITE. Check out the WTF! photo of a Goblin Shark at the National Geographic.
Swishing through the deep sea, a goblin shark notices a small, yummy-looking squid. The animal inches toward its prey. But as the fish closes in, the snack starts to dart away. So the shark thrusts its jaw three inches out of its mouth! (The jaw is connected to three-inch-long flaps of skin that can unfold from its snout.) The predator then grabs the squid in its teeth. After scarfing down the meal, the shark fits its jaw back into its mouth and swims off….
(18) TURKISH DELIGHT. "Superman towers over the Kremlin: Reiner Riedler's best photograph" – see it in the Guardian.
…This photo is part of my Fake Holidays series. At the beginning of the project, more than 15 years ago, I went to Lara Beach in Antalya, Turkey, where there is one luxury five-star hotel after another, all along the coastline. On the other side of the road were the tents of the workers who had built the hotels. Luxury hotels are like little ghettoes. You take your plane and your taxi, then you are in the middle of an isolated luxury area.

The Kremlin Palace hotel, where this photo was taken, has an exact copy of Saint Basil's Cathedral in Red Square, Moscow. I have been to Moscow and seen the original church, which is a focal point – all tourists take a picture there. But here in Turkey, there is a swimming pool in front of the cathedral. I was fascinated. There were many Russian tourists.

I saw a weird guy, an astronaut, walking around the pool. "What's happening here?" I asked. It turned out the hotel had a huge room with costumes for the entertainers who perform for the tourists. Superman was one of them. I found him by the pool and immediately asked to take his picture. I took about three shots. I chose the photo point, in front of the church with the pool between us, then asked Superman to jump. It was a very childish approach, perhaps, but he did it. The way he jumped was perfect. I felt in the moment: "That's the picture."…
(19) IT'S A GUSHER. "James Webb telescope: Icy moon Enceladus spews massive water plume" and BBC News has the photos.
…The new super-plume was spied by the James Webb Space Telescope. Previous observations had tracked vapour emissions extending for hundreds of kilometres, but this geyser is on a different scale.

The European Space Agency (Esa) calculated the rate at which the water was gushing out at about 300 litres per second. This would be sufficient to fill an Olympic-sized swimming pool in just a few hours, Esa said.

Webb was able to map the plume's properties using its extremely sensitive Near-Infrared Spectrograph (NIRSpec) instrument.

The instrument showed how much of the ejected vapour (about 30%) feeds a fuzzy torus of water co-located with one of Saturn's famous rings – its so-called E-ring.

"The temperature on the surface of Enceladus is minus 200 degrees Celsius. It's freezing cold," commented Prof Catherine Heymans, Astronomer Royal for Scotland.

"But at the core of the moon, we think it's hot enough to heat up this water. And that's what's causing these plumes to come out.
[Thanks to John King Tarpinian, Chris Barkley, Michael Toman, Barry Gold, Lise Andreasen, Joey Eschrich, Cat Eldridge, SF Concatenation's Jonathan Cowie, Mike Kennedy, and Andrew Porter for some of these stories. Title credit belongs to File 770 contributing editor of the day Daniel Dern.]