(1) CLARKE AWARD GOES GREEN. Well, the reverse idea worked when Lucky Strike went to war… The Clarke Award has unveiled a logo redesign on Twitter via @clarkeaward.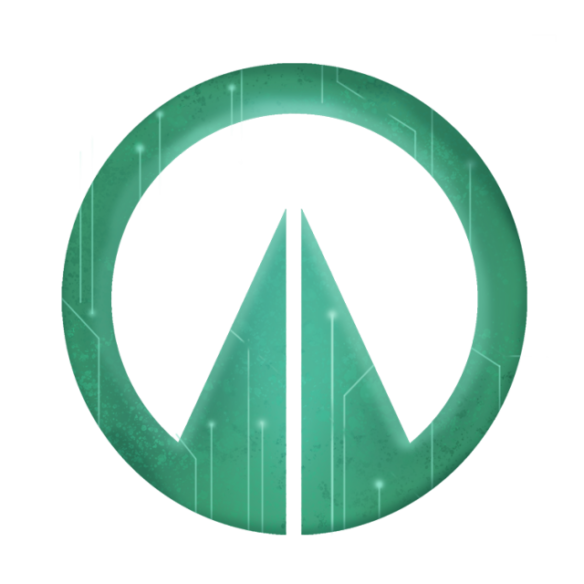 (2) PRATCHETT'S GENESIS. "Final Terry Pratchett stories to be published in September" reports The Guardian. The stories in The Time-travelling Caveman were written for newspapers in the Sixties and Seventies. One of them, "The Tropnecian Invasion of Great Britain," appears at the end of the article.
The final collection of early stories from the late Terry Pratchett, written while the Discworld creator was a young reporter, will be published in September. The tales in The Time-travelling Caveman, many of them never released in book form before, range from a steam-powered rocket's flight to Mars to a Welsh shepherd's discovery of the resting place of King Arthur. "Bedwyr was the handsomest of all the shepherds, and his dog, Bedwetter, the finest sheepdog in all Wales," writes the young Pratchett, with typical flourish….
(3) SFF NOT QUITE IN TRANSLATION. Ann Leckie wryly announced she is —
(4) THE LID IS UP. Today Camestros Felapton advocates for another finalist in "Hugo Fan Writer: Why you should vote for…Alasdair Stuart".
… Stuart manages very well to shift the distance in his writing from the observational to the personal. Character is, I'd contend, a underestimated aspect of fan-writing. Yes, fan-writing does cover the kind of community journalism style writing, as well as descriptive reviews (both valuable – I'm not knocking them) but fan-writers are by title fans and it is the personal engagement with fandom and stories that drives the world of fan-writing. You can't genuinely know people from what they write but good fan-writing should, over the course of many examples, give a sense of a person and a perspective. I think it is something that Alasdair Stuart does very well. I've never met him (and it's unlikely I will anytime soon) but his writing conveys character in a way that is very personally engaging. Yes, yes, that's an illusion of sorts but that illusion is something I enjoy in good writing.
(5) TWO TOPICS WITH ADA PALMER. In "Uncanny Censorship Essay & Writing POV" on Ex Urbe, Ada Palmer discusses her article in Uncanny Magazine about censorship and summarizes a panel she was on at Balticon about writing point-of-view in fiction.
…Black Lives Matter has momentum now around the world, a call for change that can't be silenced; the hate it battles also has momentum, and amid their clash another wave is gaining momentum, as it does in every information revolution: the wave of those in power (politicians, corporations, alarmed elites) wanting to silence the uncomfortable voices empowered by the new medium. We need to fight this battle too, a battle to find a balance between protecting the new ability of radical voices to speak while also protecting against hate speech, misinformation, and other forms of communication toxic to peace and democracy. As I explain in my essay, genre fiction, we who read it, we who write it, have a lot of power to affect the battle over censorship. These days are hard; as someone both disabled and immunocompromised I can't go join the protests in the streets, not without both endangering fellow protesters by getting in their way, and the risk of this one moment of resistance destroying my ability to be here helping with the next one, and the next. But I can help on the home front as it were, working to protect the tools of free expression which those out on the streets depend on every minute, every protest, every video exposing cruel realities. Everything we do to strengthen speech and battle censorship protects our best tool, not just for this resistance, but for the next one, and the next….
The second section of the post, about writing POV begins:
Question: What I don't get is why they tell new writers to not have multiple POVs in a novel. I mean, if the story calls for it, and you're clear on the change, why not?

Jo Walton: Minimizing POVs is good discipline because it's very easy to get sloppy. So it's one of those things that's good advice when you're starting out, but not a law.

Ada Palmer: I agree that minimizing POVs is often wise. Whenever I find myself wanting a scene to be in a different POV I think really hard about it. Sometimes it's the right answer, but the fail condition is that you have too many POVs and the reader expects each of them to have follow-through and they don't….
(6) HAVE YOU READ THESE? Goodreads has posted "The 100 Most Popular Sci-Fi Books on Goodreads". I've read 54 of them – much better than I usually do with book lists, but barely over 50% even so.
Dystopias, alien invasions, regenerated dinosaurs, space operas, multiverses, and more, the realm of science fiction takes readers out of this world to tackle all-too-real issues, including oppression, bigotry, censorship, and the horrors of war. To celebrate the most inventive of genres, we're exploring readers' 100 most popular science fiction novels of all time on Goodreads.

As all good sci-fi readers know, the science behind the story is half the fun. To create our list, we ran the data to reveal the most reviewed books on our site. Additionally, each title needed at least a 3.5-star rating from your fellow readers to join this list. And, since science fiction is known for its continuing voyages, in the case of multiple titles from the same series, we chose the one with the most reviews.

Here are the top science fiction novels on Goodreads, listed from 1 to 100. We hope you discover a book or two you'll want to read in this lineup, whether it's a classic of the genre or one of the newer entries to sci-fi.
The top four books on the list are:
(7) PANTHER'S PRIEST. [Item by Olav Rokne.] One of the most important comic creators you may never have heard interviewed dropped in to Marvel creative director Joe Quesada's YouTube channel. The somewhat reclusive and iconoclastic Christopher Priest opened up about his creative process with regards to Black Panther, as well as some of the challenges he faced as the first African American to be a full-time writer in mainstream comic books. For the record, there would never have been a Black Panther movie without Christopher Priest's stellar run on the book.
(8) MEDIA ANNIVERSARY.
July 1988 — Bruce Sterling's Islands in The Net was published by Arbor House, an imprint of William Morrow. This hardcover edition went for $18.95 and was 394 pages in length. It would win the John W. Campbell Memorial Award for Best Science Fiction Novel. It was nominated for Hugo, Ditmar and Locus Awards that same year. It would lose out to C. J. Cherryh's Cyteen at Noreascon 3.
(9) TODAY'S BIRTHDAYS.
[Compiled by Cat Eldridge and John Hertz.]
Born July 7, 1851 – Kate Prichard.  With her son Hesketh, whom she outlived, a dozen pioneering stories of Flaxman Low, possibly the first psychic detective in literature.  Six are at Project Gutenberg Australia (as by E. & H. Heron, pseudonyms used by the authors) here.  (Died 1935) [JH]
Born July 7, 1907 — Robert A. Heinlein. I find RAH to be a complicated writer when it comes to assessing him. Is Starship Troopers a fascist novel? Is The Number of The Beast as bad as it seems? (Yes.) What do I really like by him?  The Cat Who Walks Through Walls (though I despise its sequel To Sail Beyond the Sunset), The Moon Is a Harsh Mistress and The Rolling Stones. Lots of his short fiction such as as "…All You Zombies" is just amazing.  And only he knows why he wrote Time Enough for Love. John has an interesting take on him here. (Died 1988.) (CE)
Born July 7, 1919 — Jon Pertwee. The Third Doctor and one that I'll admit I like a lot. He returned to the role of the Doctor in The Five Doctors and the charity special Dimensions in Time for Children in Need. He also portrayed the Doctor in the stage play Doctor Who – The Ultimate Adventure.  After a four-year run there, he was the lead on Worzel Gummidge where he was, errr, a scarecrow. And I must note that one of his first roles was as The Judge in the film of Toad of Toad Hall by A. A. Milne. (Died 1996.) (CE)
Born July 7, 1926 – Tom Beecham.  Five dozen interiors for Amazing, Fantastic, Future, Galaxy, If, SF Quarterly.  Here is his illustration for "A Saucer of Loneliness".  Here, "Weak on Square Roots".  Here is a spaceship cover for Fury magazine.  Later well-known for Westerns, wildlife in landscape; President, Soc. American Historical Artists; 360 paintings.  (Died 2000) [JH]
Born July 7, 1948 – Paul Doherty, Ph.D.  Fifty science columns in The Magazine of Fantasy & Science Fiction with noted student of 'Pataphysics and co-founder of the Tiptree Award (as it then was) Pat Murphy.  Popped corn in David Letterman's hand with a Van deGraaff generator.  Rock climber who climbed the face of El Capitan.  Taught with the Exploratorium, also the Science Circle which established a Paul Doherty educators' award.  Named Best Science Demonstrator, World Congress of Museums, 1996.  His Exploratorium Teacher Institute Website is here.  (Died 2017) [JH]
Born July 7, 1959 — Billy Campbell, 61. There are some films so good in my memory that even the Suck Fairy can't spoil them and The Rocketeer in which he played stunt pilot Cliff Secord is one of them. By the way, IDW published a hardcover edition called Dave Stevens' The Rocketeer: The Complete Adventures and Amazon has it for a mere twenty bucks! (CE)
Born July 7, 1962 — Akiva J. Goldsman, 58. Screenwriter whose most notable accomplishment was that he wrote a dozen episodes of Fringe; he also wrote the screenplays for Batman Forever and its sequel Batman & Robin; I, Robot; I Am Legend, Practical Magic, Winter's Tale (his first directing gig) and Lost in Space. (CE)
Born July 7, 1964 – Kôsuke Fujishima, 56.  Famous for Oh, My Goddess! manga, with video animation, games, and like that; Kodansha Manga Award.  Of course college sophomore Keiichi Morisato calls a wrong number and reaches the Goddess Help Line.  Of course when a Norn answers and says KM gets one wish, KM thinks it's a practical joke and tells Verthandi (which Fujishima renders "Belldandy", not too bad) KM wants her to stay with him forever.  They have to leave KM's dormitory.  Today is the author's fourth wedding anniversary; he married the famous 20-year-old cosplayer Nekomu Otogi on July 7, 2016 (or at least that's when he confirmed it on Twitter).  [JH]
Born July 7, 1968 – Tricia Sullivan, 52.  A dozen novels, as many shorter stories.  Translated into French, German, Portuguese.  Clarke Award for Dreaming Into Smoke.  She says "Occupy Me [2016] … is the work that means the most to me….  I have a B.A. in Music … M.Sc. in Astrophysics…. working on a Ph.D…. machine learning in astronomy, which means coding most days.  I balance out this madness by talking to my vegetable garden, sometimes even as I eat bits of it."  [JH]
Born July 7, 1980 – Elena Vizerskaya, 40.  Illustrator; she says "surrealist photographer", which is true.  Here is her cover for Permeable Borders.  Here is Flying in the Heart of the Lafayette Escadrille (nominated for a Chesley); Brenda Cooper said "Get it in physical form, the cover is worth having."  Here is Amaryllis.  Here is "Find new ways to change".  Try this Website.  [JH]
Born July 7, 1987 — V. E. Schwab, 33. I'm very pleased with her A Darker Shade of Magic which explores magicians in a parallel universe London. It's part of her Shades of Magic series. Highly recommended. Her Cassidy Blake series is also good provided you're a Potter fan because she makes a lot of references to that series. (CE)
(10) COMICS SECTION.
Death takes a holiday in Bizarro.
Despite the pandemic, Moderately Confused is off to see the Wizard.
Lio shows how to become a proper superhero.
And here's some welcome news –
(11) PROTECTING COPYRIGHT. The SFWA Blog reports "Copyright Registration Rule Change Allows Flat Fee Registration of Short Textual Works Published Online". (A complete explanation of the rule can be read here in the Federal Register.)
Science Fiction and Fantasy Writers of America (SFWA) is extremely pleased that the U.S. Copyright Office has issued a new copyright registration rule that will allow authors to register up to fifty short textual works published online for a single flat fee.

SFWA, along with the National Writers Union, Horror Writers Association, and American Society of Journalists and Authors, first requested the creation of such a group registration option in January 2017. In 2018, a productive round table between authors' groups and the Copyright Office was held, and subsequent comments from SFWA and other groups were fully integrated into the final rule.

The rule, which takes effect on August 17, 2020, specifies that each work must be between fifty and 17,500 words in length, must have been published in the same 90-day period, and be written by the same single author or collaboration. For works that qualify, a single fee of $65 will cover the registration of up to fifty individual works….
(12) LEGO PORTRAITS. "Lego debuts new sets for the young at heart featuring Marilyn Monroe, The Beatles, Star Wars and Iron Man" – CNN has photos.
Lego announced a new line of "Lego Art" — a higher-end building set geared towards adult fans.

The line, available for purchase September 1st, will launch with four themes: Andy Warhol's Marilyn Monroe, Marvel Studios Iron Man, Star Wars "The Sith" and The Beatles.

The pieces, once they are completed, form beautiful mosaics worthy of permanent display.
(13) K/S. "How Slash Fiction Saved Star Trek" has a title with a clickbait claim that tends to overshadow the video's nuanced account of early Trek fanhistory and about a strong facet of fannish interest in the show's characters.
Slash fiction and fan fiction in general has always been a derided part of the fandom community. But without the pioneering efforts of many fan fiction and slash fiction writers, we wouldn't have Star Trek or science fiction as we know it today! So let's dive into the complex relationship between slash fiction and Star Trek.
(14) SILLY SEASON. "Doncaster baby owl webcam 'banned by Facebook over sex and nudity rule'".
Video of nesting baby owls was temporarily removed by Facebook for apparently breaking rules on nudity and sexual activity, the page's owner said.

The live stream was set up by Graham Moss, who started sharing cute pictures of the owls in his Doncaster garden during the coronavirus lockdown.

He claimed his Brockholes Wildlife Diary's (sic) page was blocked despite having no inappropriate content.

While the page has been reinstated Mr Moss has yet to receive an explanation.

Facebook has been contacted by the BBC for a comment.
(15) ROYALTY QUESTION. Marissa Doyle inquires "Have You Upped a Swan Lately?" at Book View Café. I must admit I have not. But I learned that because of the pandemic, neither has anybody else.
Swan Upping is the traditional census-taking of Mute Swans on the River Thames, wherein swans are rounded up, checked for bands or banded, and released. The king or queen of England, by ancient law and custom dating back to the middle ages, owns all unmarked swans in England. And since the twelfth century or so, the swans who live on the Thames have been counted and marked by the Royal Swan Upper to enforce that ownership (though two ancient groups, the Worshipful Company of Vintners and the equally Worshipful Company of Dyers also have some swan-related rights and participate as well.) Swans were once reckoned something of a delicacy, after all, and having one on your banquet table was something of a status symbol that the Crown thought ought to mostly belong to it.
(16) GET IN LINE. BBC tells how "Esa and Nasa line up satellites to measure Antarctic sea-ice".
US and European scientists are about to get a unique view of polar ice as their respective space agencies line up two satellites in the sky.

Authorisation was given on Tuesday for Europe's Cryosat-2 spacecraft to raise its orbit by just under one kilometre.

This will hugely increase the number of coincident observations it can make with the Americans' Icesat-2 mission.

One outcome from this new strategy will be the first ever reliable maps of Antarctic sea-ice thickness.

Currently, the floes in the far south befuddle efforts to measure their vertical dimension.

Heavy snow can pile on top of the floating ice, hiding its true thickness. Indeed, significant loading can even push Antarctic sea-ice under the water.

But researchers believe the different instruments on the two satellites working in tandem can help them tease apart this complexity.

Nasa's Icesat-2, which orbits the globe at about 500km in altitude, uses a laser to measure the distance to the Earth's surface – and hence the height of objects. This light beam reflects directly off the top of the snow.

Esa's Cryosat-2, on the other hand, at around 720km in altitude, uses radar as its height tool, and this penetrates much more deeply into the snow cover before bouncing back.
(17) ALONG CAME JONES. In "Honest Trailers–Indiana Jones Trilogy" the Screen Junkies look at the first three Indiana Jones movies and conclude that Jones "isn't just a terrible professor–he's a terrible archeologist!"
[Thanks to Cat Eldridge, Chip Hitchcock, JJ, John Hertz, John King Tarpinian, Martin Morse Wooster, Mike Kennedy, Michael Toman, Darrah Chavey, Olav Rokne, and Andrew Porter for some of these stories. Title credit goes to File 770 contributing editor of the day Jack Lint.]