(1) WRITERS WITH POWER? Having lived through the days when few sf authors had any kind of industry prestige, I'm impressed how many genre writers are included in "Hollywood's 25 Most Powerful Authors 2016", compiled by The Hollywood Reporter. The list begins with Patrick Ness, and Lauren Oliver, drops Margaret Atwood in the middle, and spots Rowling at #1, Stephen King at #2, and George R.R. Martin at #4. Neil Gaiman and Diana Gabaldon are in there, too.
(2) QUESTION TIME. Shana DuBois has unveiled a new installment of a popular feature at B&N Sci-Fi & Fantasy Blog, "Mind Meld: The Imagined Possibilities of Science Fiction".
In Istvan Csicsery-Ronay's The Seven Beauties of Science Fiction, he states works of science fiction "may be credible projections of present trends or fantastic images of imagined impossibilities. Or an amalgam of both."

Q: Do you enjoy science fiction that is more a reflection of where today's society could be headed in the near future, or science fiction that reflects a far, far future, and why? What are some recent works you've enjoyed?
The participants are S. C. Flynn, Michael R. Underwood, Laura Anne Gilman, Andrea Phillips, K. C. Alexander, and Malka Older.
(3) CAT RAMBO AUTHOR NEWSLETTER. Cat Rambo sent a link to her newsletter:
Usually I don't make my newsletter public, but I did so today so people can see a sampling what it's like: http://us6.campaign-archive1.com/?u=5c1e6d30440f85da8e0ac39d3&id=5befcbc8ca
One of the news items is about — The Rambo Academy for Wayward Writers.
On October 1, Rachel Swirsky and Juliette Wade will launch their classes in the Rambo Academy for Wayward Writers. The following week I'll be announcing four single session workshops for October-December: the long-promised space opera class with Ann Leckie, live classes with Swirsky and Wade, and one solo workshop.
(4) WHO REVIEWS MOST BOOKS BY POC? James Davis Nicoll is not one to hold a grudge. He'll tell you so – read "A challenge for Rising Shadows, Foundation, SFS, Analog, Asimov's, Vector, F&SF, SFX, and Locus"
Nobody who made Strange Horizons' annual count—still not holding a grudge—has reviewed as many books by POC as I have.
Nicoll is speaking of Strange Horizons' "The 2015 SF Count". The editors there explain:
Welcome to the sixth Strange Horizons "SF count" of representation in SF reviewing. The goal of the count is straightforward: for the last calendar year, for a range of SF review venues, to calculate the gender and race balance of books reviewed, and of reviewers.
Despite being just about the most prolific reviewer in the field, a review-writing dynamo, Nicoll is not included in the Strange Horizons survey. Maybe if he pretended  to be a magazine?
(5) FUNDRAISER. Family members of the Yosts have started a GoFundMe page to benefit the two girls, ages 6 and 8, who survived the murders reported here the other day.
I am a family member of the Yost Family and even typing these words out now still doesnt make it real.  The unimaginable as happened to two little innocent girls who are now left with out parents to raise them.  Our hearts are completely broken and will miss them every single day that passes.  We will remember the good times we had and remind these two beautiful girls of how much they were loved by their parents.  The girls are 6 and 8 and will need all the help they can get in this extremely tragic event.

Every donation received will be to help for future care of these children.

Our family sends our deepest gratitude for any help.  Please keep us in your thoughts and prayers during this difficult time.  We truly appreciate all of your help and kind words while our family mourns the loss of two beloved family members.
(6) GOLDEN DUCK. Still catching up with awards announced in August.
2016 Golden Duck Awards
The 2016 Golden Duck Awards were announced by Doug Drummond and Helen Gbala at MidAmeriCon II on August 18.
Picture Book Interstellar Cinderella, by Deborah Underwoon (author) and Meg Hunt (illustrator) (Chronicle)
Eleanor Cameron Award for Middle Grade Fuzzy Mud, by Louis Sacher (Delacorte)
Hal Clement Award for Young Adult Armada, by Ernest Cline (Crown)
(7) KANSAS CITY BBQ. Scott Edelman and David Levine sat down for barbecue while attending the Worldcon, and that culinary inspiration led to Episode 19 of the Eating the Fantastic podcast.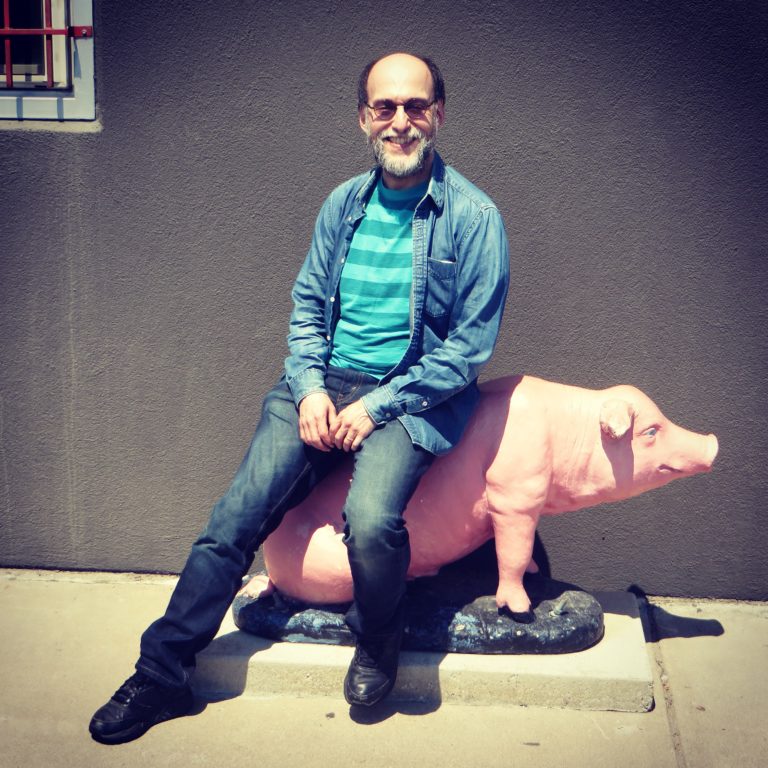 We talked about the things being a science fiction fan for so long taught him about being a professional science fiction writer, what it was like contributing to George R.R. Martin's Wild Cards universe after having read the series since Day One, how pretending to live on Mars for two weeks helped him write his newly published novel Arabella of Mars, and much more.
(8) TODAY IN HISTORY
September 30, 1988 – Elvira, Mistress of the Dark premieres in theaters.
(9) TODAY'S BIRTHDAY BOY
Born September 30, 1924 — Truman Capote.
And what, you may ask, is his connection to sf/f?
After a rejection notice from the pulp magazine Weird Tales, Ray Bradbury sent his short story "Homecoming" to Mademoiselle Magazine. There it was spotted by a young editorial assistant named Truman Capote, who rescued the manuscript from the slush pile and helped get it published in the magazine. "Homecoming" won a place in The O. Henry Prize Stories of 1947.  This was the first publication of a Ray Bradbury story in the mainstream.
(10) FAN FUND OF NEW ZEALAND. The FFANZ administrators have announced that Lynelle Howell is running to be the fund's delegate to Continuum 13, in Melbourne, 2017:
The Fan Fund for Australia and New Zealand was created to strengthen the ties between Australian and New Zealand fandom.  FFANZ assists fans with travel to the Natcon of the other nation, and assists with as many of the attendant costs of travel as practical, as well as facilitating connections between fans.

This year's FFANZ race is a westward bound one, facilitating travel by a New Zealand fan to the 56th Australian Speculative Fiction National Convention, Continuum XIII – Triskaidekaphilia, to be held in Melbourne, Victoria, over Queen's Birthday Weekend, 9th-12th June, 2017. It is expected that after the trip the winner takes over as administrator of the fund, engages in fundraising for the fund, and that they promote links between the two fandoms via a trip report or other means.
Click the link above for the candidate's platform, and her nominators' statements.
(11) FREAKY FRIDAY MUSICAL. The Washington Post's Jane Horwitz writes about the Disney-backed Freaky Friday musical, opening at the Signature Theatre in Arlington, Virginia this weekend, including how the show is simultaneously based on the Mary Rodgers novel, the first Disney movie, the second Disney movie and the 1995 TV movie and how stars Emma Bunton and Heidi Blickenstaff really like working together.
(12) WHAT DIDN'T MAKE IT TO THE PAGE. Some things are better left untold.
In @tnyshouts: J.K. Rowling and the chamber of too much information. https://t.co/WUCBJzXe2l pic.twitter.com/JW3LckJXr5

— The New Yorker (@NewYorker) September 30, 2016
(13) HIDEOUS TO BEHOLD. The Good Show Sir blog promises to post "Only the worst Sci-Fi/Fantasy book covers. The amazing thing is, they never run out!
There are many pieces of cover art that are beautiful to behold. Yet, there are others which exhibit a rarer, odd form of beauty. We think that such conflicts of focal points, lettering choices, false perspectives, anatomical befuddlement, ridiculous transport vehicles, oversized and frankly unusable monster-hunting weaponry, clothing choices that would get you killed walking down the street let alone hiking a through a frozen wasteland, clichéd cat-people, and downright bad art deserve their own special form of tribute.
The Three Stigmata of Palmer Eldritch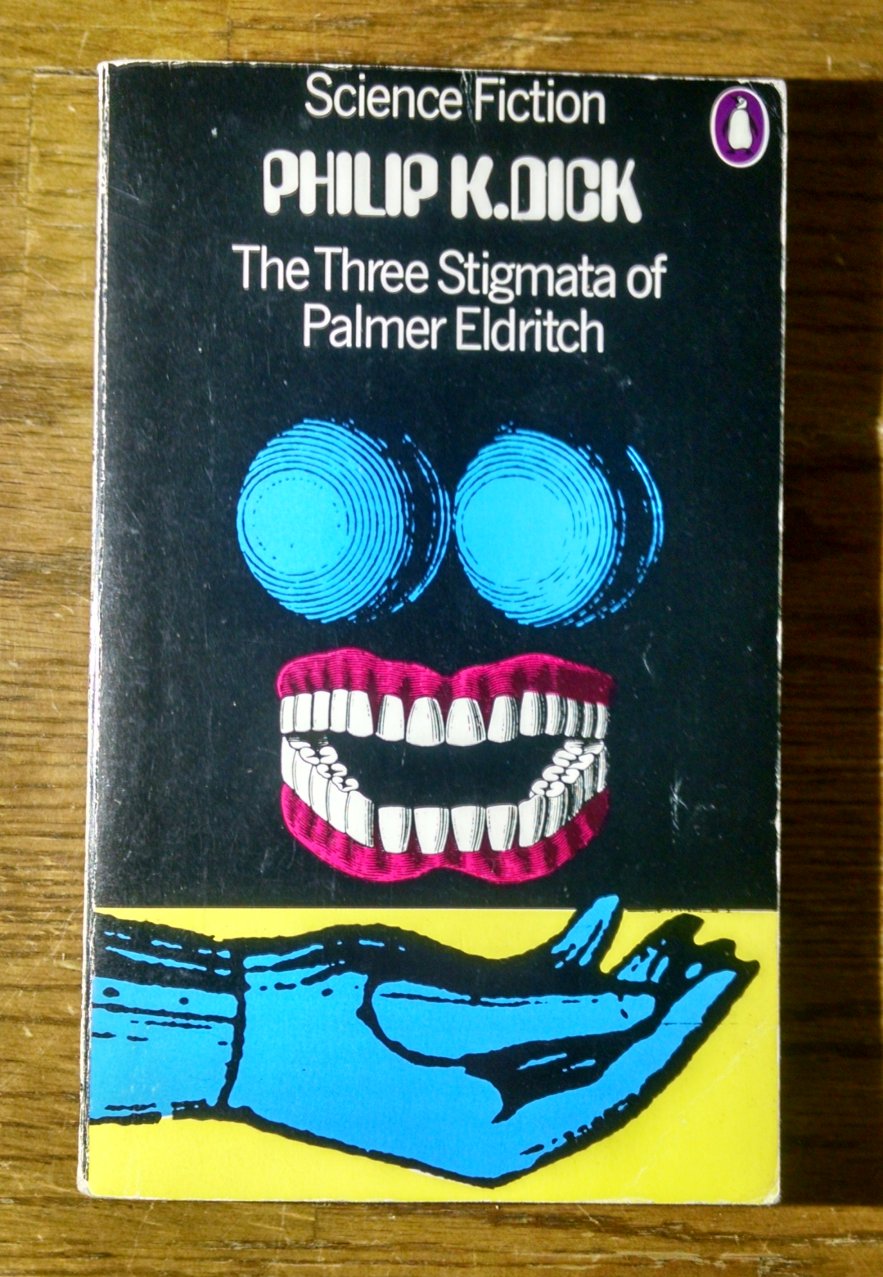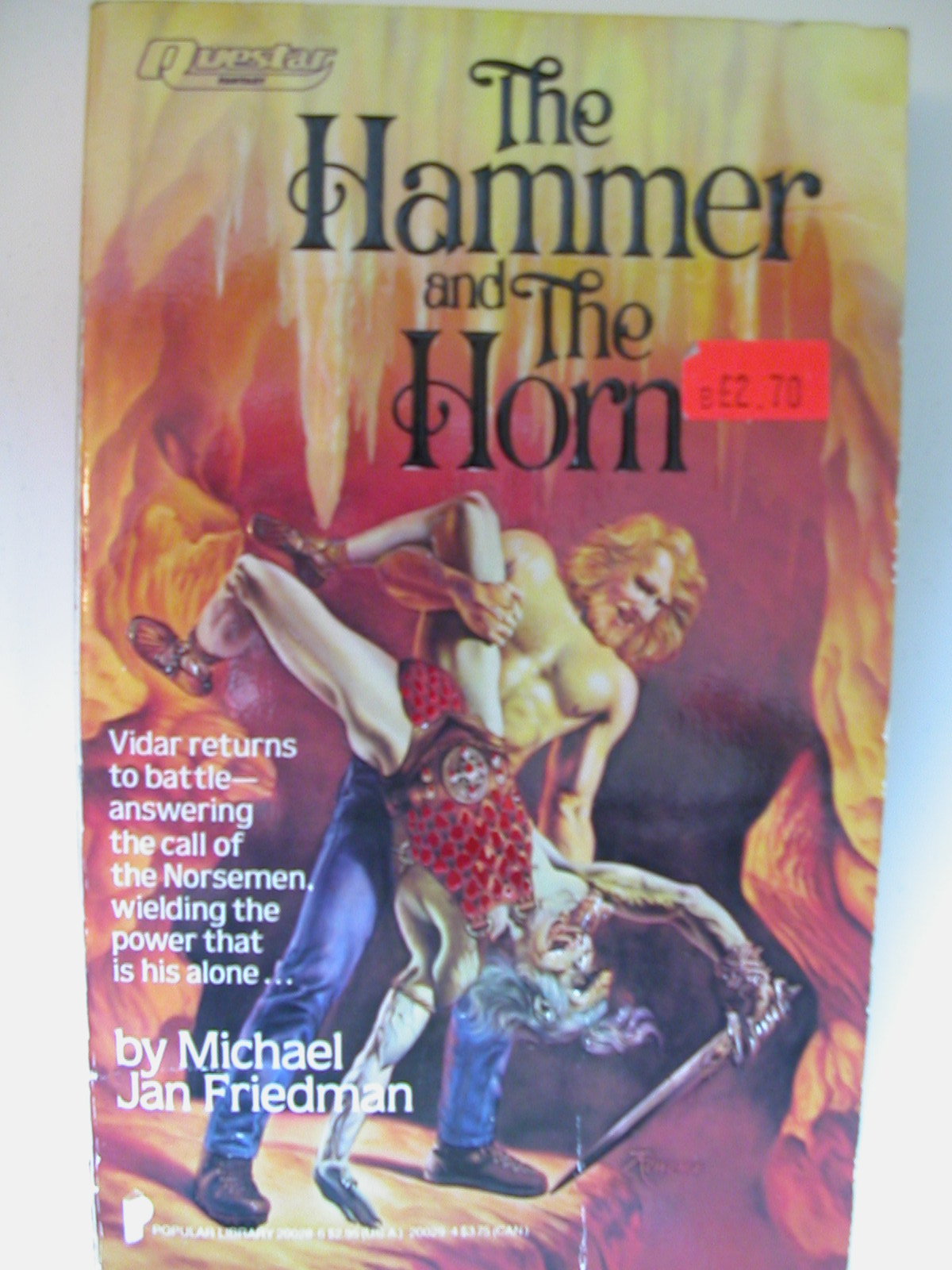 I think they're living up to their promise….!
[Thanks to JJ, Scott Edelman, Michael J. Walsh, Hampus Eckerman, Cat Rambo, James Davis Nicoll, DMS, and John King Tarpinian for some of these stories. Title credit belongs to File 770 contributing editor of the day ULTRAGOTHA.]