By David Doering: We opened today our first edition of a virtual Life, The Universe and Everything (LTUE) Symposium for Science Fiction & Fantasy Creators. We expected lower registrations being online, but we pleasantly surprised to have 697 memberships–almost 200 of which showed up in the last four-five days. I guess when people don't have to book flights and hotel rooms they wait before they register.
We had reduced our full event membership down to $42 (appropriate, don't you think?) so that may have encouraged some to wait till the end.
More interesting, we had 250+ attendees in the function rooms at 3 pm when we started programming. That represents about 1/3 of all attendees, which I have never seen at an in-person con. (Often I wonder where the 8000+ fans at Worldcon are when I peruse the function rooms.)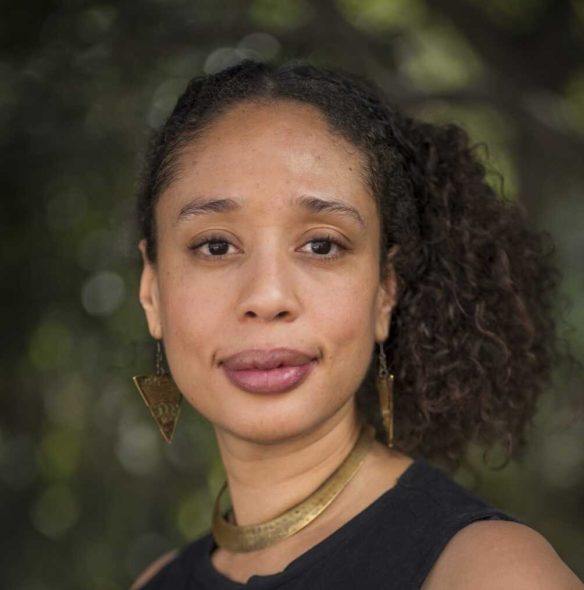 Our GoH Alaya Dawn Johnson gave a marvelous keynote address. Since she is working in a small village in central Mexico without reliable internet, she traveled an hour away to a hotel with a good connection and came through loud and clear. What a feeling to be conducting a science fiction convention using science fictional tools!
Given our "serious" style of programming, we even had 30 people in a panel on using periods and commas correctly.
BTW: Our event platform is Discord with links to programming on YouTube. We have a team of 30 volunteers staffing the broadcast center at the Marriott Hotel. We have 3 people per event–a receptionist to track down and welcome people to their panel or presentation, a producer to run the actual stream, and a chat monitor to relay questions and maintain decorum with attendees. Worked well.
I am also signed up to attend Boskone, so I'll have a better idea after tomorrow how we compare. I know that several hours we are running 7 or 8 program items simultaneously. I am curious to see the numbers for those hours.
One other surprise. We had a late entry for a master class. (Those are longer session workshops, usually two hours or more in length, with an extra fee.) The instructor got me details just last Saturday on her "structuring story" session and yet garnered 22 signups despite very limited promotion. I wonder how many more we would have gotten if we had details out earlier?
You can see the grid schedule here: https://ltue.net/wp-content/uploads/2021/02/LTUE2021-GridSchedule.pdf
Things I miss from our in-person version? The buzz in the hallways, coffee shop, lobby, and the bar with writers and creators congregating for impromptu session. Hallways lined with fan tables, artists, and gaming. A packed dealers room with treasures beckoning my dollars to leave my pockets.
We do have an LTUE art show in VR. You can access it from www.ltue.net/art-show . (CAUTION: It must download the display module which is 700MB.) The module allows you to browse a 3D room with high resolution art. The module also prevents downloading any of the art, which doing a simple webpage with images could not prevent.
Another big benefit of having online chat rooms is being able to catch up on a conversation. Also, to preserve great quotes and observations. Finally, many people just think better when typing than talking.