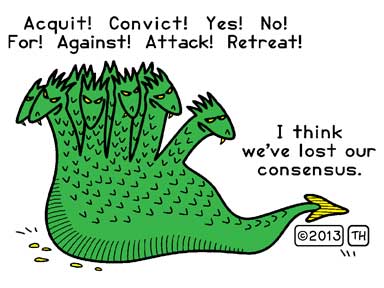 By John Hertz: Texan Teddy Harvia ("har-VEE-a") has won the 2015 Rotsler Award, named for the late great Bill Rotsler (1926-1997), sponsored by the Southern California Institute for Fan Interests, and announced at L.A.'s local convention Loscon.
The winner receives a plaque and an honorarium of US$300. The Rotsler is given, as the plaque says, "for long-time wonder-working with graphic art in amateur publications of the science fiction community."
Rotsler himself was so prolific that previously unpublished drawings of his continue to ornament fanzines today.
Loscon is sponsored by the Los Angeles Science Fantasy Society, oldest SF club on Earth. The LASFS ("lahss-fahss", although Len Moffatt always rhymed it with "sass mass") and SCIFI ("SKIF-fy") are independent California non-profit corporations. SCIFI established the Award in 1998. Loscon XLII was November 27-29, 2015.
Among SCIFI's other projects have been the 1984, 1996, and 2006 World Science Fiction Conventions (L.A.con II-IV), the 1992 hardbound edition of Harry Warner's fanhistory book A Wealth of Fable, and the 2002 West Coast Science Fantasy Conference ("Conagerie", Westercon LV).
The Rotsler is decided by a panel of three judges, currently Mike Glyer (since 1998), John Hertz (since 2003), and Sue Mason (beginning in 2015, replacing Claire Brialey who, before this year's decision, retired from the panel after eight years' excellent service).
Harvia has won the Hugo Award four times as Best Fanartist (1991, 1995, 2001-2002); likewise the Science Fiction Chronicle readers' poll four times (1990-1993); also the Southern Fandom Confederation's Rebel Award (1997).
He arrived among us in 1975, since then contributing hundreds of cartoons, illustrations, and covers to fanzines and con publications. He was long associated with the fanzine Mimosa.  He was memorable in the cartoonists' jam at the 2013 Worldcon ("Lonestarcon III", San Antonio, Texas), where he and the rest drew lightning-quick responses to a time travel story extemporized by David Brin.
Asked whether there should be an accent mark over the i, Harvia said "That's the Spanish side of the family. We on the Finnish side don't use one."
Some of his creatures, like Chat the Fourth Fannish Ghod (the extra h is an age-old, or h-old, touch of comedy in fanzines), or the Wing Nuts, re-appear.  Others we know not if we shall see again.  Keep watching the stars.
Updated 12/01/2015: Adopted helpful correction by supergee. John Hertz says, "The mistake about Wingnuts Soccer was mine; I misinterpreted a previous draft by Mike Glyer. Harvia gave me the 1975 date, which was used in the Loscon exhibit."