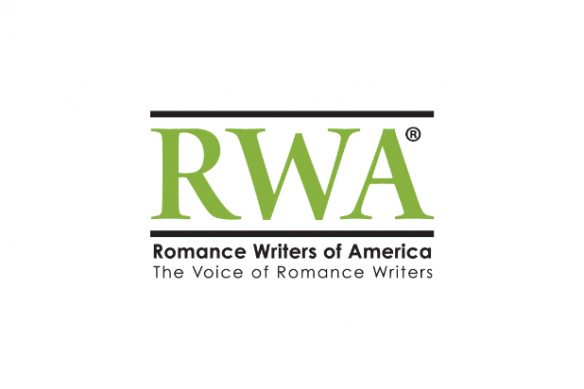 The new board of Romance Writers of America, still trying to recover from the backlash of mass resignations of officers and loss of members following their predecessors' attempt to censure Courtney Milan, hopes to signal their changing vision for the problem-ridden organization by remaking RWA's annual awards and naming them after founder Vivian Stephens, an African-American woman.
Their statement "Introducing The Vivian, a New Award for a New Era" begins —
The RWA Board of Directors is thrilled to announce the introduction of a brand-new award, The Vivian, named after RWA founder Vivian Stephens, whose trailblazing efforts created a more inclusive publishing landscape and helped bring romance novels to the masses.

…In support of The Vivian, and guided by the principles of diversity, equity, inclusion, and access, the contest task force has been hard at work developing a contest that aligns with the Board's vision for RWA 2.0 and that is designed to fulfill the following mission:

The Vivian recognizes excellence in romance writing and showcases author talent and creativity. We celebrate the power of the romance genre with its central message of hope–because happily ever afters are for everyone.
They also acknowledged the former award's namesake: "We would like to express our heartfelt gratitude to Rita Clay Estrada, RWA's first president, for honoring us the past 30 years as the award's namesake, and for her service to RWA and romance authors everywhere."
Precisely how winners of The Vivian will be chosen under the new award's judging scheme has yet to be revealed. RWA director Avery Flynn responded to concerns: "I don't think I can go into any detail yet because it will be officially presented to the board and members at the May meeting. I'm sorry. I don't want to break task force/board confidentiality at this point. I know that's frustrating. Believe me, I'd love to spill everything now."
The RWA's says highlights of the proposed format include:
A clear rubric to enhance and streamline scoring guidelines in addition to judge training that will allow for more standardized judging,
A sophisticated matching process so that entrants can be sure their books go to judges versed in their subgenre, and
A category devoted to recognizing unpublished authors.
Their proposals will be shared with members at the May 30-31 Board meeting. The Board's goal is for the rules and format to be finalized and voted on in time for a fall launch, with the first year of the contest to recognize books published in both 2019 and 2020. (The 2019 eligibility year is included to cover the gap left by the cancellation of this year's RITAs).
RWA Executive Director Leslie Scantlebury and RWA President Alyssa Day spoke with Vivian Stephens to request the honor of naming this award after her.
In their conversations, she was gracious, kind, and hopeful for the future of RWA. They asked if she would share her thoughts with our members, and we're pleased to relay them to you here:

"I once heard an astrophysicist explain how heavy elements of the Periodic Table forged into the center of stars, later explode, showering the universe and everything in it with its spoils, Stardust. Since we all live in the universe it is well worth remembering that underneath the outer dressing of ethnicity, color, and gender, we are all the same. Showered with the gift of stars.

"Today, as we move forward into a new world order, Romance Writers of America must be one group, united by the purity of craft that identifies the organization. Guided by their star shine, moving quietly with confidence in the direction of their purpose, writing wonderful stories. Members must step up and deliver their best. Romance novels are read by people of Every Background throughout the World! They read these novels for entertainment, general information, life-style ideas, encouragement, rules of behavior, fun, a good laugh, hope, and a reminder of how life could be…if only.

"It is the duty of every Romance writer to give every Romance reader that experience. The writer must elevate themselves to be worthy of the craft and bring to it all of the nuances and magic of good storytelling. The reader deserves and expects nothing less."
BGSU's Browne Popular Culture Library profiled Stephens on Twitter today. Thread starts here.
Some of the initial reaction on Twitter:
[Via Locus Online.]