aka Fetch-22
In the roundup today: Francis Turner, Greg Ketter, Kristel Autencio, Lyle Hopwood, Abigail Nussbaum, Ridley, Cheryl Morgan, Rachel Neumeier, Brandon Kempner, Kevin Standlee, Lis Carey, Spacefaring Kitten, JT Richardson, Laura "Tevan" Gjovaag, Rebekah Golden, Tim Matheson, Damien G. Walter and less identifiable others. (Title credit belongs to File 770 contributing editors of the day Dave Clark and Will Reichard.)
Panel "Fear and Loathing in Hugoland" in the Nordic SFF convention Archipelacon. Cool slide. #HugoAwards pic.twitter.com/S1ETIIhEAJ

— Spacefaring Kitten (@SpacefaringK) June 25, 2015
Francis Turner on The Otherwhere Gazette
"The Future of Tor" – June 25
The posts inspired me to take a look at my book buying habits and it turns out I jumped the shark gun on the boycott thing because it seems I've been boycotting Tor for a while now. Not intentionally, but that's probably more serious for Tor and its owners than a straightforward determination to boycott. You see Tor don't actually publish books I want to read and, Kevin J Anderson apart, haven't done so for a few years.
Greg Ketter on Facebook – June 25
[Greg Ketter of DreamHaven Books is offering Tor hardcover books at 40% off through the end of July to show support for Irene Gallo. For locals, the store address is: DreamHaven Books, 2301 E. 38th St., Minneapolis, MN 55406.]
Alright. Enough's Enough…

I've been following some of the Hugo controversy and the follow on Irene Gallo / TOR dust-up and I'm truly tired of the demands for Irene's ouster as some mis-guided and some other downright evil people threaten boycotts. It's completely disgusting and JUST PLAIN WRONG and, well, I can do something about it in terms of sales of Tor books.

From now until the end of July, I will sell all TOR hardcover books at 40% off cover price. If I don't hav…e it in stock, I'll order it. You can come in the store or you can order by phone or email. This should make it easier to support Irene and negate any minimal effect the boycotters may have. A letter in support of Irene to the very same people that Vox Day and Peter Grant and others are asking you to send hate mail to would also go a long way.

I've been quiet on the whole subject mostly because I just couldn't be bothered to spend any time on it. I wasn't worried about adverse effects on my own business since I sincerely doubt the kinds of trollish behavior I'm seeing is from any of my customers. I'm amazed that the biggest complainers would have bought any books from Tor, ever, since they admit their reading tastes are generally contrary to everything that Tor holds dear (this is a totally facetious statement since I have no idea what it could really mean – I've been buying Tor books for my store since they first started and from what I can see, they publish books that they can sell. Period.)

So, I'm declaring July to be TOR BOOKS MONTH around here and I wish you all good reading.
Kristel Autencio on BookRiot
"The Brave New World of Spec Fic Magazines: A Primer" – June 25
Tor.com

Let's address the giant, unhappy elephant in the room. When I started building this primer early in June, I automatically rounded up some of my favorite short stories published on the Tor website, acquired by keen editors such as Patrick Nielsen Hayden, Ellen Datlow and Anne Vandermeer. I was going to talk about how each story is paired with some of the most arresting artwork in the genre, thanks in large part to the art direction by Irene Gallo. That was before Tor publisher Tom Doherty proceeded to throw Irene Gallo under the bus, succumbing to an extended campaign by so-called Sad Puppies and Rabid Puppies, whose reason for existence is their opposition to the fact that more people of color, LGBTQ+ people, and women are taking up space in the SFF landscape. Rioter Brenna Clark Gray goes more in-depth with this story.

This is not the recommendation I had wanted to write.

Some who are appalled by these developments are disavowing support for Tor, since it is an institution that would rather appease genre reactionaries than support their own employees who are doing vital work. This is a valid response.  But Tor (both the website and the publishing house) is also home to stories that Irene Gallo and other people like her are working hard to champion, the very voices that the Puppy Industrial Complex are saying should not be recognized by the Hugos or the Nebulas. It is your prerogative to not give Tor any of your money or your clicks, but I urge you to take note of these names, all of whom I first encountered through this publication: ….
Lyle Hopwood on Peromyscus
"'Do you mean to throw a level playing field under the bus?'" – June 24
In an impassioned argument against the proposal for a Hugo for "Sagas", a professional SF writer writes:
"Do you mean to throw a level playing field under the bus?" I don't know whether that fantastic image makes me more likely to buy their work or less. I've been thinking about the phrase to throw someone under the bus recently, as it was used approximately 16,993 times in the discussions about publisher Tor's open letter disavowing Irene Gallo's Facebook comment, which, since it referred to her by name, was widely considered to be throwing her under the bus.
@booksmugglers Wow, caving to him on Irene Gallo really had a calming effect, didn't it?

— Abigail Nussbaum (@NussbaumAbigail) June 25, 2015
Ridley on Stay With Me, Go Places
"Doing Slightly More Than Nothing About The Hugo Awards" – June 24
For the first time in my life, I'll be voting on the Hugo Awards this year.

I've been reading science fiction for several decades now, but this is the first time I've felt strongly enough about the awards to get involved. One vote isn't much, but I feel like it's important to do what little bit I can. I'll share my ballot after I submit it.
Cheryl Morgan on Cheryl's Mewsings
"Archipelacon – Day 1" – June 25
Thus far I have done one panel. It was about the Puppies and what to do about them. Hopefully I managed to convey the fact that there's not much any individual can do because of the determined way in which WSFS refuses to give anyone any power. All that Kevin, or I, or anyone else can do is try to make things better and hope that sufficient people come along with us. No matter what we do, large numbers of people will think we failed, because so many people refuse to believe that there isn't a secret cabal running everything.
Brandon Kempner on Chaos Horizon
"A Best Saga Hugo: An Imagined Winner's List, 2005-2014" – June 25
I'm using the assumption that Hugo voters would vote for Best Saga like they vote for Best Novel and other categories. Take Connie Willis: she has 24 Hugo nominations and 11 wins. I figure the first time she's up for a Best Saga, she'd win. This means that my imagined winners are very much in keeping with Hugo tradition; you may find that unexciting, but I find it hard to believe that Hugo voters would abandon their favorites in a Best Saga category. I went through each year and selected a favorite. Here's what I came up with as likely/possible winners (likely, not most deserving). I've got some explanation below, and it's certainly easy to flip some of these around or even include other series. Still, this is gives us a rough potential list to see if it's a worthy a Hugo: ….
Rachel Neumeier
"Just about ready to vote for the Hugo Awards" – June 25
[Reviews all nominated fiction, movies, and pro artists. Then continues with comments about Hugo rules changes.]
The best post I've seen about the situation with the Hugos this year, incidentally, is this recent one by Rich Horton at Black Gate. I think he is dead right about the desirability of reforming the Hugo Award so that any one person can only nominate so many works per category, and then the categories contain more works than that. I don't think I would say that anyone can nominate up to five works and then there will be ten nominees, though. Ten is a lot. I think it is too many. My preference would be: you can nominate only four works per category, and there will be six (or, fine, eight if necessary) nominees. That should really help break the power of both bloc voting and over-the-top fan clubs to put one author on the ballot five times in a single year.

I would also be in favor of a more specific reform: No author can have more than two works up for a Hugo in one year, or more than one work per category. If more than that make the cut, the author must choose two total, one per category, and the rest must be eliminated from the ballot. No one – no one – ever has or ever will write one-fifth of all the best stories produced in a given year. It is absolutely ridiculous to allow a ballot that implies that is possible, and worse to deny exposure to other works that might otherwise be nominated….
Kevin Standlee on Fandom Is My Way Of Life
"Procedural Notice: Recording Committee of the Whole" – June 25
I have mentioned a few times and in a few places that at this year's Business Meeting, what I call the "technical" discussion of complex proposals such as E Pluribus Hugo (and possibly Popular Ratification) might best be handled by having the meeting go into what is known as "Committee of the Whole." A proponent of the proposal would then hold the floor during the COTW and do a Q&A-style discussion. Such discussions are procedurally more difficult to do in the main debate because of the rules regarding who can speak and how often; however, the two proposals I've named (and possibly others to come) are sufficiently complex that I expect that many members simply want to ask the sponsors of the motions what the proposals mean…..
Lis Carey on Lis Carey's Library
"Interstellar, screenplay by Jonathan Nolan and Christopher Nolan, directed by Christopher Nolan (Paramount Pictures, Warner Bros. Pictures, Legendary Pictures, Lynda Obst Productions, Syncopy)" – June 25
Best Dramatic Presentation, Long Form 2015 Hugo nominee Interstellar is visually magnificent, exciting, thought-provoking, and a bit long. It pains me to say that last bit. I wanted to love every second of it. In the end, I couldn't, though I did love most of it. Parts of it did just drag, and there's no way around that.
Spacefaring Kitten on Spacefaring, Extradimensional Happy Kittens
"The Bondesque Superhero Action of Captain America: The Winter Soldier" – June 25
All Captain America is good for seems to be posturing and telling everybody what's the moral thing to do (in addition to throwing his shield around which looks sillier in movies than in comic books). I almost rooted for the comically sinister Nazis.

Score: 4/10.
JT Richardson on JT's German Adventure
Hugos 2015 Read – Best Graphic Story – June 25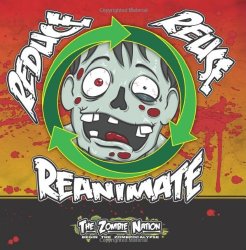 I am, and have long been*, a MASSIVE comics fan. My tastes generally run to superhero comics, though I've dipped my toe into the more "serious" waters — Maus, Persepolis, Blankets***, Logicomix****, and the AWESOME Cartoon History of the Universe. But this year's noms are a pretty nice mix — One Marvel, 3 Image (Hooray for creator-owned!) and one webcomic. DC was too busy planning its semi-annual reboot to generate nominees*****. Best Graphic Story — As a long-time reader of superhero, especially Marvel, comics, I'm definitely biased toward the capes. But this year's noms only have one (which I have already read, and loved). Here are my thoughts, in reverse alphabetical order: ….
Reading SFF
"2015 Hugo Awards Reading: Why Science is Never Settles – Tedd Roberts (Best Related Work)" – June 25
Apart from that, my main criticism of the article regarding its Hugo nomination is the fact that its SFF-relatedness is nothing more than a single reference to one of Eric Flint's novels. So, even though this is a good article, I don't think it should be on the Hugo ballot as a "Best Related Work", irrespective of whether it was published by SFF publisher Baen or whether it contains a SFF-al reference.

In conclusion, this nominee will not appear on my ballot, it should never have been nominated in this category as I don't consider it to be a "Related Work".
Reading SFF
"2015 Hugo Awards Reading: Turncoat – Steve Rzasa (Short Story)" – June 25
The plot is nothing special and unfortunately for me, the reader, it was predictable how things would turn out very early on (the title of the story was a big give-away, but even without that title the plot design would have been obvious).

Still, the story is good enough that I will place it above No Award.
Reading SFF
"2015 Hugo Awards Reading: Wisdom from my Internet – Michael Z. Williamson" – June 23
Wisdom from my Internet is a collection of very short jokes (tweets maybe?) on a variety of subjects, mainly US-American politics though. It self-published by the author in an imprint he fittingly named "Patriarchy Press". I started reading, then skimming then fast-forwarding through it with short stops to see whether it had improved further on (it hadn't) until I reached the end. That was fast. And easy to judge: not on my ballot will this thing ever be. No Award. Because:

Are you* serious?

*By "you" I mean Sad Puppies, Rabid Puppies, and whoever gets to decide whether a given nominee is an eligible nominee.
Laura "Tevan" Gjovaag on Bloggity-Blog-Blog-Blog
"Hugo Reviewing – Professional Artist" – June 25
[Comments on all five nominees before concluding –]
It's not hard to figure out that Dillon's work impressed me the most, by a fairly large margin. I'd then go with DouPonce for my second-place choice. Pollack and Greenwood rank about the same and Reid is last, not because he's worst, but because his art doesn't seem to fit for me. I might even mix it up and put Reid above the other two. This is another one I'm going to have to sleep on.

With the exception of Dillon, whose subjects I enjoyed, and Reid, who had a wide variety of subjects, the choice of imagery was fairly standard for the artists. They were cover art for the most part, but they were fairly static. As a comic book reader, I like my art to flow and have some sense of movement… like your mind will fill in the next scene. Pollack, Greenwood and DouPonce had art that felt like it was posed. Dillon's work was more natural. Reid, of course, is a sequential artist, so he didn't have that problem.
Rebekah Golden
"2015 Hugo Awards Best Novel: Reviewing Ancillary Sword" – June 24
I'm glad I read Ancillary Sword. It was an interesting book with some very topical thoughts on oppression and distribution of wealth. Anyone who is familiar with the concepts of company towns will find similar motifs in Ancillary Sword. Anyone who read and enjoyed Ancillary Justice will find Ancillary Sword to be a fitting continuation of the story, well written, well thought out, well developed. The compelling questions behind it aren't as striking as in the first novel which I think is why it falls a little flat comparatively. Still, solidly good military sci-fi in the tradition of Elizabeth Moon and Tanya Huff.
Rebekah Golden
"2015 Hugo Awards Best Graphic Novel: Reviewing Rat Queens" – June 24
I know there's a lot of nostalgia over D&D right now but personally I'm tired of fictionalized D&D campaigns no matter how clever or well drawn. Throw in a little Lovecraft, add a college dorm element, top it off with some back story and potential for depth, it's still D&D nostalgia. And nostalgia must be written let it at least have a twist. No twist. Fun, well drawn, nostalgia.
Tim Atkinson on Magpie Moth
"Hard science, hot mess: Liu Cixin's The Three-Body Problem" – June 25
The Three Body Problem was a late arrival to the Hugo ballot this year, being added after withdrawals due to voting slate politics.

The work of one of China's most prominent science-fiction writers, Liu Cixin, it is actually nearly ten years old. In 2014, it finally penetrated the cultural myopia of the Anglosphere in translation, and is therefore eligible for a Hugo.

And I'm jolly glad of this, since The Three Body Problem is one of the two stand-out novels on the shortlist, along with the very different The Goblin Emperor. Amid space opera and fantasy (urban and classic flavours) it sticks out like a tall poppy because it is full to the brim of ideas.
Things it's easier to do that write this story. 1.Argue on twitter 2. Care about the Hugo awards 3. Juggle balls of molten magma.

— Damien Walter (@damiengwalter) June 25, 2015