By James H. Burns: So walking around Franklin Square in Long Island, again, I was stunned to suddenly see, in the distance, a very familiar vehicle…
Now, I first saw "The Mystery Machine," way back last spring — oddly enough, in fact, on the same weekend I spotted the Monster Eggs for sale sign. (Which actually could have explained a great deal as to why the van was in town…)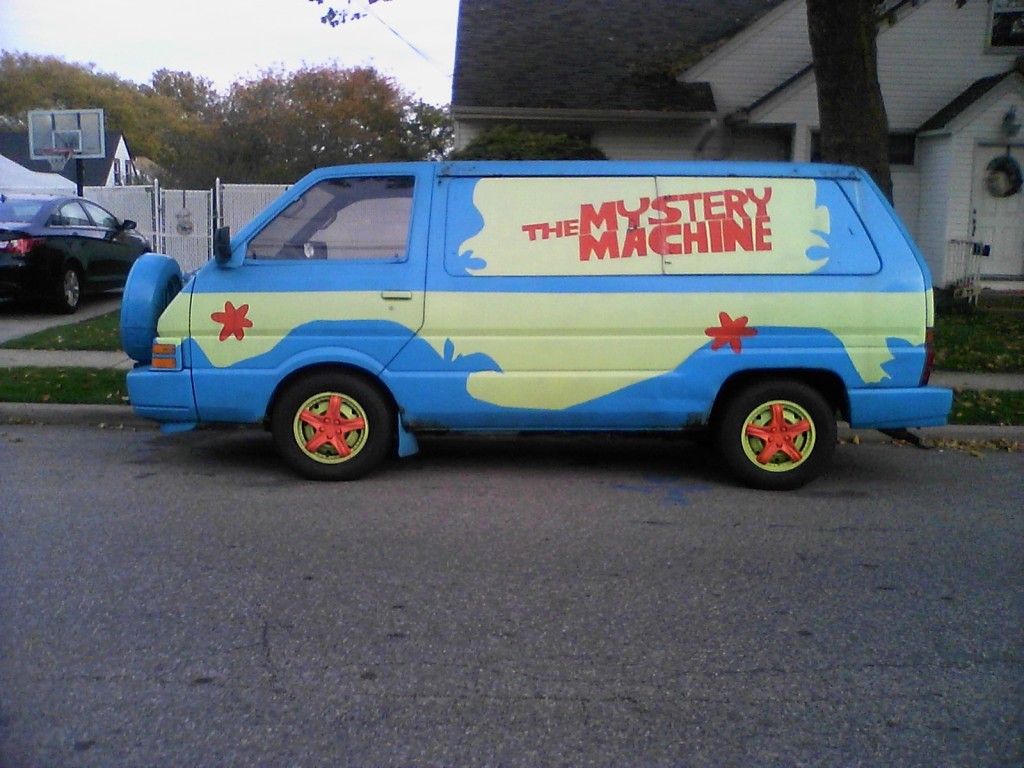 Walking over, I saw a rather beautiful woman, a little younger than me… I had presumed the van had been built by a gentleman who puts on a rather extravagant Halloween show every year in the neighborhood. But she explained to me that the car actually belonged to her son, who lived about a half hour away, and sometimes came to visit with his daughter.
The granddaughter, it seems, is a terrific Scooby Doo fan, and her father customized the vehicle as a happy treat for both of them!
While there was no Velma, Shaggy, Fred or Daphne in sight, I did take note of one familiar friend, in the back seat.