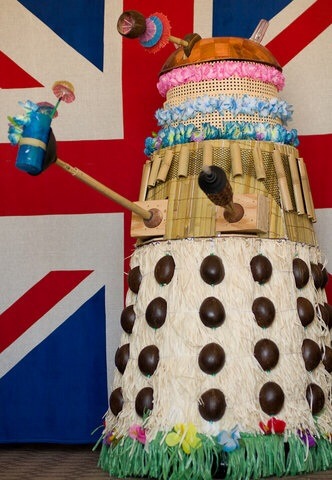 Kevin Roche is raising money to bring his Tiki Dalek to the Worldcon —
The Tiki Dalek, aka TDK, is an award-winning costume I built based on the original 1963 designs for the creatures as they debuted in Doctor Who.
He is asking fans to contribute $1,500 through a Gofundme.com appeal, and in the first 24 hours more than $1,100 of pledges have been made.
Folks haven't been so quick to help since Tom Sawyer whitewashed the fence. No wonder — fandom needs cheering up right about now.