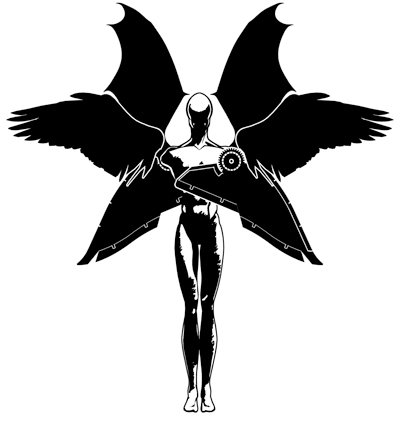 The finalists for the 2022 SERAPH, a German fantasy award, have been announced by the Phantastische Akademie (Fantasy Academy)
The award has three categories. The Best Debut is awarded 2,000 euros, the winners in the categories Best Novel and Best Indie Title receive 1,000 euros each.
The SERAPH prizewinners will be announced in March in cooperation with the Leipzig Book Fair.
SERAPH 2022 – Bestes Debüt / Best Debut
Eleanor Bardilac, Knochenblumen welken nicht (Knaur)
Laura Dümpelfeld, Lemmy Lokowitsch (Edition Roter Drache)
Olivia Meyer, Vibes of Chaos (Chaospony)
Lily S. Morgan, City of Burning Wings (Carlsen Impress)
Alisha Pilenko, Voodoo wider Willen (Chaospony)
Sarah Raich, All that's left (ivi)
Robert von Cube, Eisschmelze (ohneohren)
SERAPH 2022 – Bestes Buch / Best Book
Nora Bendzko, Die Götter müssen sterben (Knaur)
Kaja Evert, Dornenritter (SadWolf)
Marie Graßhoff, Der dunkle Schwarm (Lübbe)
Theresa Hannig, König und Meister (Edition Roter Drache)
Jenny-Mai Nuyen, Kalt wie Schnee, hart wie Eisen (cbt)
Kim Rabe, Berlin Monster (Lübbe)
Margit Ruile, Der Zwillingscode (Loewe)
Janna Ruth, Memories of Summer (MoonNotes)
Selina Schuster, Absinthe (DRYAS)
James A. Sullivan, Das Erbe der Elfenmagierin (Piper)
Joshua Tree, Singularity (Fischer TOR)
J.C. Vogt, Anarchie Déco (Fischer TOR)
Kathleen Weise, Der vierte Mond (Heyne)
SERAPH 2022 – Bester Independent-Titel / Best Indie Title
Isabel Aust, Das Fragment des Schicksals
Ela Bellcut, Friends of Death: Jay & Lia
Patricia Eckermann, Elektro Krause
Tanya Hartgers, Crimson Dawn
Jorina C. Havet, Die Fürsten der See und der Erde
Ju Honisch, Weltendiebe
Jessica Iser, Deathbound
Thomas Knüwer, Das kurze Leben einer immer wieder Sterbenden
Leslie Meilinger, Infernicus – Unter schwarzen Wolken
Ines Plagemann, Funkenfeder
Mary-Anne Raven, Die Tür im Schnee
Robin Thier, Michael Cremann, Vents – Schwarzer Sand
[Thanks to Cora Buhlert for the story.]