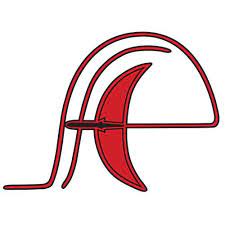 SF Canada, Canada's national association of SF professionals, has voted to remove Peter Halasz from membership.
Under the SF Canada bylaws the motion required a supermajority of 75% of the members voting to pass. The outcome of the vote was 78% Yes (35 votes) and 22% No (10 votes).
The text of the motion, made by member Robert Dawson and seconded by member Margaret Curelas, reads:
In light of various actions by Peter Halasz incompatible with a collegial relationship with the members of SF Canada, including but not limited to his release of members private email addresses on January 18, 2022, I move that he be required to resign effective immediately, as provided in the sixth clause in the section of our bylaws concerning conditions of membership; and that he not be permitted to rejoin.
The motion refers to the SF Canada by-laws "Conditions of Membership" which say —
6)    Any member may be required to resign by a three-quarters (3/4) majority vote at the annual general meeting or a special general meeting, for any cause which the membership may deem reasonable.
Peter Halasz is a past President of SF Canada. SF Canada recently removed its webpage about him. Formerly accessible at https://www.sfcanada.org/peter-halasz/, it now returns "Page not found." The removal has occurred since the last Google cache snapshot was taken on January 5 (still visible here.) (Should that screencap expire, the Wayback Machine has a March 2021 copy here.)
Halasz also at times has served on the board of the Friends of the Merril Collection, and the governing board of the World Fantasy Convention. He is a co-founder and one of the administrators of the Sunburst Award.
SF Canada has not yet responded to File 770's request for comment sent through their website's contact page.