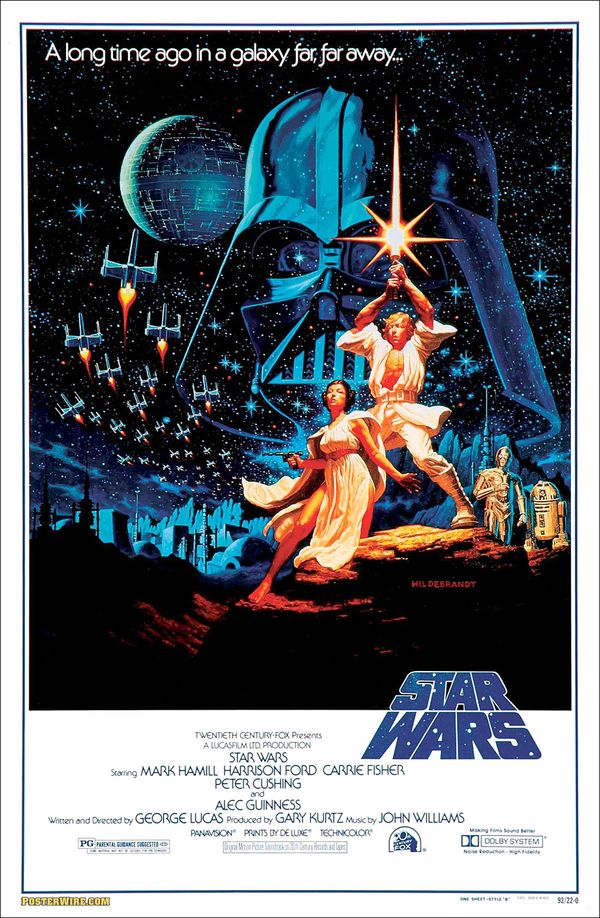 MidAmeriCon II, the 2016 Worldcon, will celebrate Star Wars with special guests, programming, and exhibits on Friday, August 19.
"Star Wars Day" will take place exactly forty years after the first MidAmeriCon (1976) hosted publicist Charles Lippincott's presentation to Worldcon members of a slide show promoting Star Wars (now called Star Wars: Episode IV, A New Hope.) This was followed by a Q&A session where Charles was joined by actor Mark Hamill and producer Gary Kurtz. The movie debuted 8 months later, in May 1977.
At this year's Worldcon, Charles Lippincott and Gary Kurtz will return to talk about the Star Wars phenomenon, along with Alan Dean Foster who ghost wrote the original Star Wars novelization (and more recently, wrote the novelization of Star Wars: The Force Awakens).
During the afternoon of August 19, Charles, Gary, and Alan will take part in a panel and Q&A session to discuss the marketing of Star Wars. In the evening, Charles will recreate the original MidAmeriCon slide presentation and participate in a further Q&A session. There will also be an opportunity to watch a contemporary video of the original 1976 Q&A session.
These events will provide a unique insight into the way that Star Wars was presented and talked about before it became the worldwide phenomenon we know today.
Charles Lippincott will also be re-creating the associated special exhibit which was presented in 1976 at MidAmeriCon. This will use a combination of reproductions alongside original, contemporary props and other materials associated with the film.
It was inside the original 1976 exhibit that LA fan Bill Warren had a conversation with Mark Hamill and listened to him complain, "I'm the star of a major motion picture only nobody knows it!"
The MAC daily newzine even felt the need to run an item clarifying, "It's Mark Hamill, not Mike Hamill …"