Steve Stiles, one of fandom's all-time great artists, died during the night on January 12, only a few days after he shared on Facebook that he had cancer and a short time to live. It's a double shock to his wide circle of friends who were still adjusting to the first piece of news.
His awards history barely begins to scratch the surface of how much he meant to fandom over the past fifty-plus years, substantial as it is. He earned the first of his 17 Best Fan Artist Hugo nominations in 1967, winning the award in 2016. He's won 15 FAAn Awards, presented by fanzine fans at Corflu, since the award was revived in 2001. And Steve was the first winner of the Rotsler Award (1998), a career honor for fan artists.
It was only appropriate that Steve created the iconic cover for Harry Warner's fanhistory of the Fifties, A Wealth of Fable, for if no fanzine was complete without a Warner letter of comment, no faned felt completely faannish without a Stiles cover or cartoons.
All the while, Steve worked as a professional artist, in virtually every medium, from comic strips to modern abstracts. He attended the School of Visual Arts in Manhattan partly because so many EC Comics artists had gone there.
His first published comic work appeared in New York's underground comics pages, The Gothic Blimp Works, in 1968. Scott Edelman, another comics pro, says Steve may be best-known for the post-apocalyptic dinosaur-filled future of Xenozoic Tales, which he drew for eight years, but he also drew for titles such as Death Rattle, Bizarre Sex, and Anarchy Comics from underground publishers like Kitchen Sink and Last Gasp. Steve also did kid-friendly work, such as The Mighty Morphin Power Rangers and Royal Roy.
During the same period, he worked as a penciller for Marvel's British publications for five years, then later did pencils and inks for Hamilton Comics, Malibu, Topps, and Star.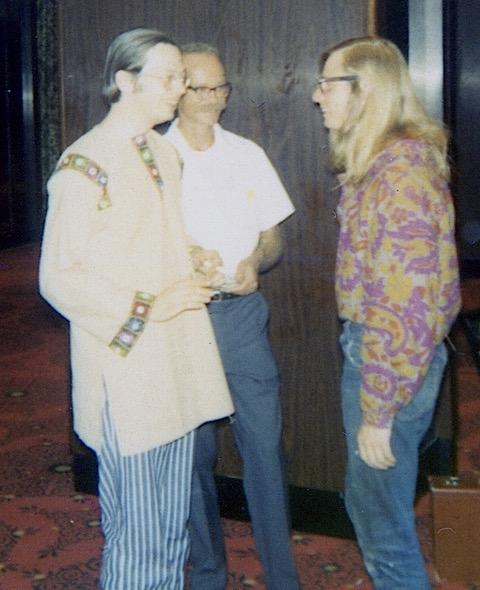 In 1980 his collaboration with Dick Lupoff, "The Adventures of Professor Thintwhistle and His Incredible Aether Flyer," was serialized in Heavy Metal magazine and later reprinted as a graphic novel by Fantagraphics (1991).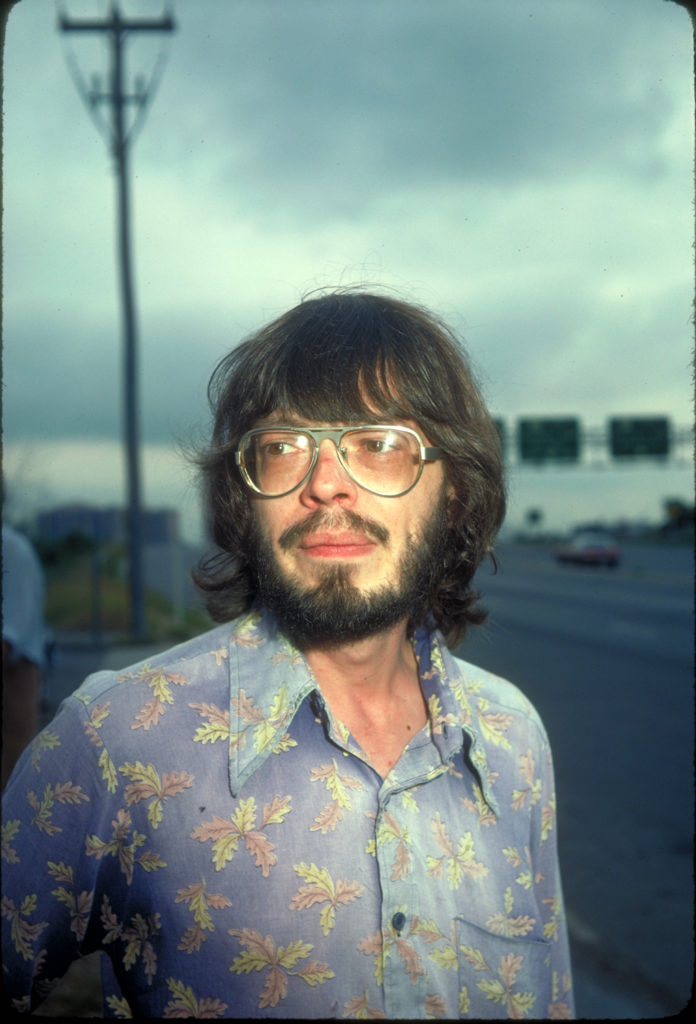 Around 1999, Steve joined Ted White working on Collectingchannel.com, a dot com sales site. He worked with Ted on the site's "MicroChannel" devoted to Comics.
In what might have become the crowning achievement of his pro career, had the project gone through, Steve was picked as the artist for a 1990s revival of the Li'l Abner comic strip. He told readers of Potrzebie, Bhob Stewart's website:
I wasn't the only one contacted, but I don't know who the others were. I was given a script for a four-panel sequence involving Joe Btfsplk. There was a 'bake off' that was judged by five or six cartoonists, one of whom was Scott Shaw. After I was selected, I was supplied with a big stack of b/w Xeroxes of Li'l Abner for reference… , As for the demise of the project, all this I got secondhand [from the writer], so I don't know how true it is. Supposedly, with ten days before the contract was due to be signed, Capp's daughter, Julie, got wind of the project (I don't know where she was during all this) and talked her mother and uncle into withdrawing permission for the revival.

I was 13 when I first decided to become a cartoonist. My father came to an undeniable conclusion: I had lost my mind. He stuck to that idea with barnacle-like tenacity, ignoring whatever project I was working on, regardless of subject matter. The only response I would invariably get was. 'If you have to do this kind of stuff, why don't you do something like Li'l Abner?' So you can imagine my feelings when, in 1990, I was offered the chance to draw a proposed revival of Li'l Abner.
Steve's first cartoon for a fanzine appeared in Cry of the Nameless, edited by F.M. and Elinor Busby. A fanzine interlineation he coined ("Death is nature's way of telling you when to stop") became a national catchphrase after it was reprinted in Pageant in 1962
Steve's artistic style was described by Taral (in File 770 #155):
Steve comes from the heart of the EC comic book tradition, with bold lines, striking use of black space, and a sense of drama that could have been lifted straight from German Expressionist film. He also had a surreal sense of humour I could only envy….

One cannot say enough about the menacing likeness of David Langford on the Wrath of Fanglord anthology, or a rain of Atomic Age robots on the cover of Mimosa. More than ink on paper, Steve's work is evidence of a sharp satiric mind, and a keen appreciation of popular culture.
Steve showed in 2008 that his range as an artist was even greater than we knew. He had been commissioned (thanks to the efforts of Michael Dobson and his contacts in the Lutheran Church) to design the Samaritan Medal for Peace and Humanitarian Achievement, intended to further the cause of peace, for the Samaritan community in Israel. It was finally cast. and Shimon Peres, then Israel's President, accepted it at a ceremony in February of that year.
The Medal is made of pure silver, two inches in diameter, with a scene from the parable of the Good Samaritan on the front, and the sacred Mount Gerizim on the reverse.
Steve's roots in fandom go back to New York's Fanoclasts of the 1960s. With their support he won the Trans-Atlantic Fan Fund in 1968 and attended Eastercon in the UK. Steve worked sporadically on his trip report, writing snippets for various fanzines over the decades, until it was declared finished and a collected edition, Harrison Country, issued in 2007.
He was Fifties cool. Fifties cool included never minding whatever wounds life dealt you. He had a varied and interesting career that was the font of a lot of stories which he told very well – and Steve's nonchalance about what happened when he was supposed to be the artist for the revival of L'il Abner, or in the last decade when he started an annual parody campaign for the Hugo, leaves you to figure out for yourself how deeply he felt about them.
File 770 ran its first Steve Stiles cover in 2015, which made me very happy, granting one of my long-time wishes.
And while it shouldn't have taken this for him to finally break through, in 2016 Steve was the only Best Fan Artist Hugo finalist who was not on the Rabid Puppies slate, making it easy for voters to say hell yeah!
But the next year, 2017, it was Steve's health that made news instead of art or awards, with the discovery of a cancerous tumor on his right lung. The tumor was successfully removed by surgery.
Unfortunately, cancer returned this year and finally claimed Steve.
However, he has left a vast legacy of art and anecdotes, a great deal of which has been made available online.
Bill Burns of eFanzines hosts SteveStiles.com, originally created around 2005. On the splash page Steve Stiles in caricature poses beside a buxom friend promising a site "loaded with sophistication (as you can see from the broad in the foreground)." He delivers in six colorful segments – Comics Articles, Computer Art, Fanzine Art, Fanzine Articles, Professional Art and Links. (It's astonishing how much material is there.)
Steve also curated a Tumblr called "Okay, Actually It's A Blog: A Site For Sore Eyes" which has more recent art and articles.
Accounts of Steve's life and work are in the Wikipedia and at Lambiek.net.
A final Stiles project is also on the way. Michael Dobson announced he'll be collaborating with Steve's wife, Elaine, to finish an anthology of Steve's Hyper Comics work.