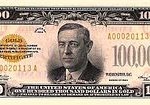 If you're asked for gift ideas by anyone flashing a bankroll with Woodrow Wilson on the bills, be sure to suggest The Authentic 1966 Batmobile from Hammacher Schlemmer. What a bargain for $200,000!
So accurate it requires almost a year to complete, this is the officially licensed, roadworthy replica of the Batmobile featured in the iconic 1960s TV show. Built on a custom Lincoln chassis, this crime-fighting cruiser comes standard with a 430-horsepower, 383 Blueprint Crate engine and a Monster TH350 automatic transmission. Though equipped with neither atomic batteries for power nor turbines for speed, a rear-facing propane tank creates the same afterburner effect as the original. The vehicle's cockpit honors the gadgetry of the TV series with a blinking Batphone, switch-operated electric actuators that open the hood and trunk, and a rotating red beacon to alert citizens while in pursuit of fiendish criminals. Other intriguing, if less functional, accessories include a glowing detect-a-scope screen, a Batbeam ray that raises from a hood-mounted antenna, and empty rear parachute packs. The vehicle's exterior bears all the hallmarks of its namesake, from bubble-canopy windshields to chrome "rocket" tubes behind the rear windshield. Though the original Batmobile lacked rearview mirrors, this street-legal model comes with clamp-on side mirrors as well as a rear video camera.
From the commercials I've seen, most drivers of cars with a rear video camera use them to avoid backing over toddlers on tricycles, which is hardly unimportant to Batmobile owners even if they'll spend most of their time fantasizing about being chased by black motorcycles firing autocannon.
Let the opening phrase "it requires almost a year to complete" be a warning to last-minute Santas, but replica Batmobiles can be ordered any time of year direct from the maker, Fiberglass Freaks —
In October, 2010, DC Comics authorized Fiberglass Freaks in Logansport, Indiana, to build officially licensed 1966 Batmobile replicas. These replicas have been sold to customers in England, Italy, Canada, and across the U.S. One of Fiberglass Freaks' 1966 Batmobile Replicas sold at an R & M auction for $216,000. Fiberglass Freaks' owner Mark Racop has been a 1966 Batman fan since he was two years old, and he built his first 1966 Batmobile replica when he was seventeen.
For fannish gift-seekers with more modest financial resources Hammacher Schlemmer offers The Voice Activated R2-D2 for $199.95.
This motorized replica of the headstrong little "droid" from the iconic Star Wars films responds to voice commands, navigates rooms and hallways, and makes any home feel like it has been transported to a galaxy far, far away. R2 obeys more than 40 voice commands ("Turn around!," "Move forward two units!") and he plays games like tag, using an infrared sensor to search for people in a room. His sensor helps him follow behind you, or it can be set to detect motion, turning R2 into a room sentry that sounds an alarm when a secured area is invaded. R2's lights, swiveling dome top, and distinctive happy and sad sounds faithfully mimic the real thing, right down to his occasional "bad mood." (A simple command of, "R2, behave yourself!" snaps him out of it.)
There really needs to be a matching battery-powered C3PO to deliver the straight lines, don't you think?
[Thanks to Steve H Silver, David Klaus and John King Tarpinian for the story.]