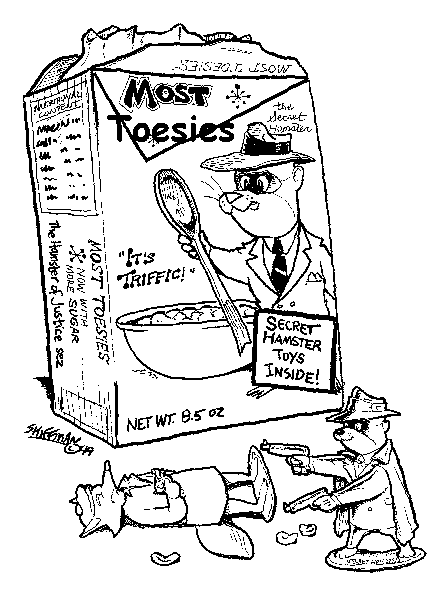 From the press release:
Stu Shiffman of Seattle, WA has won this year's Rotsler Award for long-time artistic achievement in amateur publications of the science fiction community. Established in 1998, the award is given annually and carries an honorarium of $300.

Shiffman was named the winner on Saturday, November 27, 2010 at the Los Angeles local science fiction convention "Loscon," held each year over the U.S. Thanksgiving Day weekend.

Shiffman's deft portrayals of our adventures, in which his historical interests and sometimes talking animals take part, have place us in hieroglyphic Egypt, Victorian England, or the future imagined by E.R. Burroughs. He won the Hugo Award as Best Fan Artist in 1990. In 1981 he was the Trans-Atlantic Fan Fund delegate to the British national sf convention.

The Rotsler Award is sponsored by the Southern California Institute for Fan Interests, Inc., a nonprofit corporation, which in 2006 hostedthe 63rd World Science Fiction Convention. The Award is named for the late Bill Rotsler, a talented and prolific artist over many years. Its current judges are Claire Brialey, Mike Glyer and John Hertz.

The 2010 Loscon [www.loscon.org] was the 37th. An exhibit of Shiffman's work was displayed in the Art Show.

For more about the Rotsler Award, please visit www.scifiinc.org/rotsler.