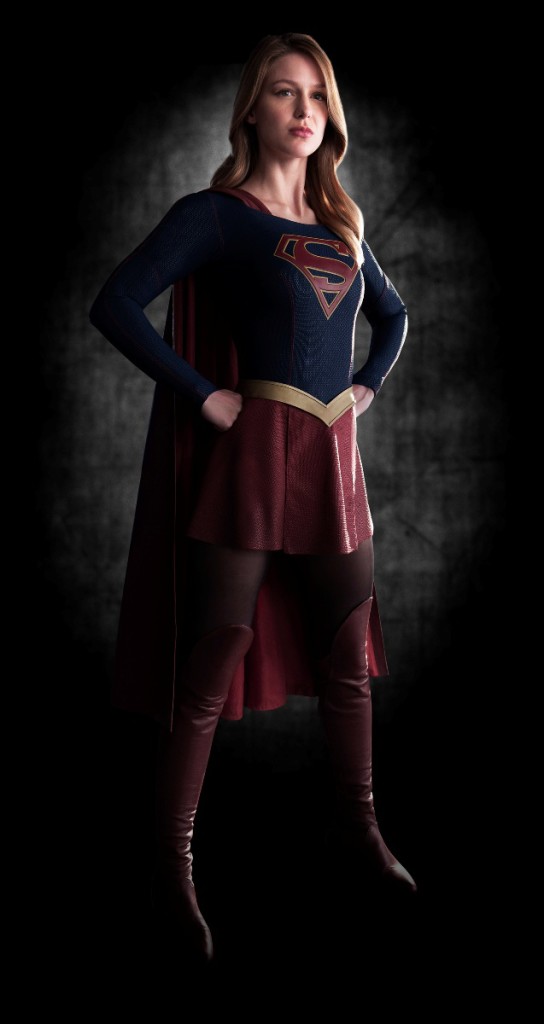 Melissa Benoist is Kara Zor-El in the Supergirl pilot now in production for CBS. DC Comics has released the first image of the actress in her costume, designed by three-time Oscar winner Colleen Atwood.
Considering how many years Supergirl wore a sky blue costume, I'm temped to draw in the current meme where people are debating when the ancients first distinguished blue from black. Seems on Krypton they still can't.
Supporting players in the new series are Mehcad Brooks (Jimmy Olsen), Calista Flockhart (Cat Grant), Chyler Leigh (Alexandra "Alex" Danvers), David Harewood (Hank Henshaw), and Faran Tahir (The Commander). TV's former Superman Dean Cain and former movie Supergirl Helen Slater are slated to appear in as yet unspecified roles.