(1) BUTLER HONORED. GeekWire, a site with roots in Seattle, took a strong interest in today's news of a "Mars rover landing site named after Octavia E. Butler" because Butler spent her last years living in the Seattle area.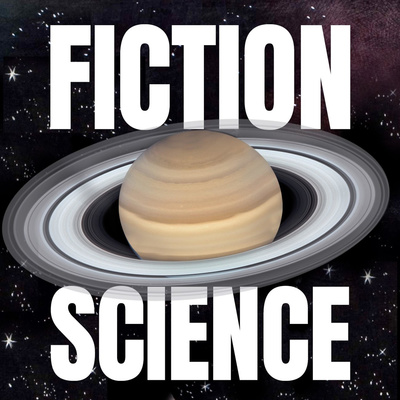 Alan Boyle, who wrote the story, is a long-time science fiction fan as well and hosts a relatively new science fiction podcast, Fiction Science, which looks at the intersection of science/technology and science fiction. His co-host is writer and Clarion West graduate Dominica Phetteplace. Alan's also written about Butler before.
Fifteen years after her death, Seattle science-fiction author Octavia E. Butler has joined an exclusive pantheon of space luminaries memorialized on Mars.

Today NASA announced that the Red Planet locale where its Perseverance rover touched down last month is called Octavia E. Butler Landing, in honor of a Black author who emphasized diversity in tales of alternate realities and far-out futures.

"Butler's protagonists embody determination and inventiveness, making her a perfect fit for the Perseverance rover mission and its theme of overcoming challenges," Kathryn Stack Morgan, deputy project scientist for Perseverance, said in a news release. "Butler inspired and influenced the planetary science community and many beyond, including those typically under-represented in STEM fields."

Butler died unexpectedly in 2006 at the age of 58, after sustaining a head injury in a fall on a walkway outside her home in Lake Forest Park, Wash. She had moved to the Seattle area in 1999 from her native Southern California….
(2) BUTLER'S OLD NEIGHBORHOOD. "Octavia Butler's Pasadena: The City That Inspired Her To Create New Worlds" on "Here and Now" at WBUR.
…One of host Tonya Mosley's neighbors makes it a point to walk clear across Los Angeles every once in a while to free his mind and find inspiration in his surroundings. Mosley isn't quite there, but she does enjoy a daily stroll along the majestic, tree-lined streets of Pasadena, California. Walking the same route every day is an exercise in staying present.

Pasadena is the kind of place where kids ride their bikes in the middle of the street and the manicured lawns and shrubs rival those of the Midwest. For Octavia Butler, one of the most celebrated science fiction writers of our time, Pasadena was the spark that lit her flame.

"There is something about this mix of urban and wild," journalist Lynell George says. "[Butler] was constantly looking at these interactions of how we use, you know, wilderness in space and nature."

The title of George's book "A Handful of Earth, A Handful of Sky: The World of Octavia Butler" comes from Butler's description when asked what it takes to write science and speculative fiction. The book explains that early on in Butler's life, she used the limited world around her — only where she could get by on foot or by bus — to create new worlds and possibilities.

An "avid walker," Butler journeyed around Pasadena and wrote down what she called "walk thoughts" in a notebook, George says. Butler examined the climate and noted small changes over time.
(3) JOHN VARLEY UPDATE. Now that John Varley is out of the hospital his partner, Lee Emmett, has added a several paragraph long update to "Sending Prayers to the Cosmos".
John was discharged from the hospital February 28 with many instructions… Also included in his discharge package was a booklet, Heart Surgery Care Guide, with all the no no's: No lifting more than 5 pounds; No using arms to push or pull; No lifting elbows above shoulder height; No reaching behind your back, above waist level; No driving.

He has a red heart-shaped pillow that he hugs to his chest when he coughs, sneezes, burps, laughs, hiccups, gets in and out of bed, stands up, or rides in a car in the backseat behind the front passenger….
Varley added a note of his own:
This will be brief as it is still hard for me to sit in a typing position, and my left arm doesn't work very well. Since I'm a lefty this is a bigger problem for me than it probably is for you. They say it will get better.

I just wanted to add my thanks to the excellent report and appreciation Lee wrote, above. I thank you for the good vibes and wishes and karma sent my way during my recent travails. Yes, and your prayers as well, though I'm an atheist and don't know quite what to do with them. Is anyone really listening? Maybe so. Can't hurt to pray, anyhow.

I also need to send a special thank you to those who sent small donations along with the wishes. As you know, in the USA we have easily the best health care in the world … if you can afford it. I got wonderful care every moment I was at PeaceHealth hospital. Now the bills will start coming in. We pay for insurance (more than we can afford) but the co-pays can sometimes be deadlier than COVID. (For which we still haven't been able to find a vaccination appointment.)

That's all I can do now. I will have some observations and such a little later, when my arm stops trembling.
(4) ZOOMING THROUGH FANHISTORY. Fanac.org's FanHistory Project Zoom Session for March 27 will bring you face-to-face with "The Benford Twins, Fandom and the Larger Universe with Greg and Jim Benford."
Jim and Greg Benford became fans in the 1950s, and throughout a lifetime of science, professional writing, and extensive accomplishments, they have remained fans. 

In this Zoom session, they'll talk about their introduction into fandom, their fandom over the years, and tell stories about the important and interesting people they've met. What influence has fandom had on them? Did relocation change their interactions with fandom? How have their professional lives influenced their fandom? Join us and find out (and expect a few surprises)!
To receive a Zoom link, please RSVP to [email protected] .
(5) ADVICE FROM COURTNEY MILAN. Clarion West will host a free online workshop — "When and How To Quit Your Day Job with Courtney Milan" – on March 9. However, it's probably too late to get in on it — when I checked the registration page there was a "sold out" message.
Quitting your day job is one of the biggest decisions you can make as a writer. How do you know if you're ready? What if you make a mistake and you don't have enough money? How stable do you need to be? What if you're fired and don't have a choice? What do you need to know beyond finances? This workshop addresses these questions (and brings up points you may not have considered) as well as common issues that arise when you transition from a day job that provides structure into freelance work where you're the only boss.
(6) BRAND X. Peter Suciu lays out the reasons why "Scott Baio And Patton Oswalt Feuding On Social Media Should Serve As Warning Of How Not To Act" at Forbes.
…"Celebrity flare-ups on Twitter typically follow a couple of courses," said Charles King, principal analyst at Pund-IT. "Some are personal brand-building efforts, which aim to draw attention to someone who believes the spotlight is passing them over by theatrically taking on someone with a far higher profile. Others seem more ethically-aimed, like historian Kevin M. Kruse's takedowns of historical falsehoods that various public figures claim are true. Over time, such exchanges mostly follow highly predictable courses though the verbal slap-downs seem to keep people coming back. If it worked for Don Rickles, maybe Scott Baio can make a go of it."
King references Scalzi in this article, which naturally caught John's eye:
(7) ADKISSON OBIT. Michael George Adkisson (1955-2021) died February 7. The family obituary is here. He was editor/publisher of New Pathways magazine from 1986-1992.
…Mike as everyone calls him, has a brilliant mind, loves art, writing, movies and science fiction. He was the founder, owner, editor and publisher of the science fiction magazine, New Pathways. The magazine got published from March 1986 to Winter of 1992. Being an artist himself, he provided much of the magazine's artwork in the early issues…. 
About the impact of New Pathways the Science Fiction Encyclopedia says:
…The last issue appeared a year after the previous one and the magazine ceased at the height of its influence. It held a crucial place in the 1980s in providing a market for the alternate view of sf and Speculative Fiction. It was part of an evolution flowing from Scott Edelman's Last Wave and on to David Memmott's Ice River, C J Cypret's Nonstop Magazine and Steve Brown's Science Fiction Eye.
(8) MEDIA BIRTHDAY.
March 5, 1938 — On this day in 1938, RKO first aired "The Bride of Death" with Orson Welles as  The Shadow. Welles prior to his War of The Worlds broadcast would play the role for thirty three episodes in 1937 and 1938 with Blue Coal being the sponsor. You can download it here. (CE)
(9) TODAY'S BIRTHDAYS.
[Compiled by Cat Eldridge and John Hertz.]
Born March 5, 1853 – Howard Pyle.  Five novels touchng the Matter of Arthur (here's one), another about Robin Hood; some folks groan HP toned fables down to make them suitable for children, others applaud his artistry as a retelling fabulist (in the original sense, not the later meaning a liar). Twenty-four tales in The Wonder Clock, one for each hour, with poems by sister Katherine Pyle.  Illustrator, of his own books and e.g. two by Woodrow Wilson while WW was a history professor; here is a Story of Siegfried – no, not by that James Baldwin.  Here is a mermaid.  (Died 1911) [JH]
Born March 5, 1936 — Dean Stockwell, 85. You'll do doubt best remember him as Al the hologram on Quantum Leap.   He had one-offs on Mission Impossible, The Night Gallery, A Twist in The Tale, Orson Welles' Great Mysteries and The Twilght Zone. Anything I've overlooked? (CE) 
Born March 5, 1942 — Mike Resnick. Damn, it still losing him hurts. It's worth noting that he's has been nominated for thirty-seven Hugo Awards, which is a record for writers, and won five times. Somewhat ironically nothing I've really enjoyed by him has won those Hugos. The novels making my list are his John Justin Mallory detective novels, The Red Tape War (with Jack L. Chalker & George Alec Effinger), and, yes it's not really genre, Cat on a Cold Tin Roof. (Died 2020.) (CE)
Born March 5, 1952 — Margaret Astrid Lindholm Ogden, 69. She's  better known by her pen names of Robin Hobb and Megan Lindholm.  I'm reasonably sure the first thing I read and enjoyed by her was Wizard of the Pigeons, but The Gypsy with Steven Brust was equally enjoyable and had the added bonus of a Boiled in Lead soundtrack.  What's she done recently that I should think of reading? (CE) 
Born March 5, 1946 – Phil Jennings, age 75.   Seven novels, seventy shorter stories.  His work has been called "pyrotechnical … [his] exuberance is intermittently chaotic."  [JH]
Born March 5, 1955 — Penn Jillette, 66. Performed on Babylon 5 in the episode scripted by Neil Gaiman titled "Day of The Dead" as part of Penn & Teller who portrayed comedians Rebo and Zooty. It's one of my favorite episodes of the series. Also he had a recurring role on Sabrina the Teenage Witch as Drell, the head of the Witches' Council. He's been in Fantasia 2000, Toy Story, Futurama: Into the Wild Green Yonder, Sharknado 3: Oh Hell No!, Lois & Clark: The New Adventures of Superman, VR.5, Space Ghost Coast to Coast and most recently Black Mirror. (CE) 
Born March 5, 1955 – Hejja Attila.  (Personal name last, Hungarian style.)  Twoscore covers, a few interiors.  Here is The Hugo Winners, vol. 1.  Here is The Web Between the Worlds.  Here is Stepsons of Terra. Here is The Wrong End of Time.  (Died 2007) [JH]
Born March 5, 1959 – Howard Hendrix, Ph.D., age 62.  Six novels, twoscore shorter stories, half a dozen poems (one had a Dwarf Star Award from SF Poetry Ass'n); three anthologies; book reviews in NY Review of SF.  Professor of English at Cal. State Univ., Fresno. [JH]
Born March 5, 1974 — Matt Lucas, 47. He played Nardole, a cyborg,  who was a companion to the Twelfth Doctor.  He is the only regular companion introduced under Steven Moffat to have never died on screen. He provided the voice of Sparx on Astro Boy, and was Tweedledee and Tweedledum in Alice through the Looking Glass. (CE) 
Born March 5, 1976 – Katy Stauber, age 45.  Three novels, two shorter stories; two anthologies with Chester Hoster (Futuristica vols I & II).  Has read Ivanhoe, The Jungle Book, Don Quixote, Lucifer's Hammer, Metamorphoses, The Aeneid, four Shakespeare plays, three books by Dickens, two by Stevenson, five by Vonnegut, eighteen by Wodehouse (that's not too many), The Stranger.  [JH]
Born March 5, 1984 – Ashley Hope Pérez, Ph.D., age 37.  Professor of world literatures at Ohio State Univ.  One novel for us, two others (Out of Darkness a School Lib'y Journal and Kirkus Reviews Best Book of the Year; Printz Honor, Tomás Rivera Mexican-American Children's Book Award) .  She says "I believe in writing that reflects the uniqueness and diversity of lives lived in any given community, regardless of the background of the author."  [JH]
Born March 5, 1986 — Sarah J. Maas, 35. Author of the Throne of Glass series wherein Cinderella is stone cold assassin, and one I've not sampled yet. If you're so inclined, there's A Court of Thorns and Roses Coloring Book. Really. Truly.  (CE)
(10) COMICS SECTION.
(11) KICKSTARTER IS IMMINENT. Edward Willett is launching a Kickstarter March 9 to fund Shapers of Worlds: Volume II, an anthology featuring top talents in the industry including Kelley Armstrong, Marie Brennan, Garth Nix among others who were guests during the second year of Edward Willett's podcast, The Worldshapers. The appeal launches March 9 at 12 noon CST – interested fans can go to the pre-launch page (which will become the project page) to sign up to be notified when it opens.
If it funds, Shapers of Worlds Volume II will feature new fiction from Kelley Armstrong, Marie Brennan, Helen Dale, Candas Jane Dorsey, Lisa Foiles, Susan Forest, James Alan Gardner, Matthew Hughes, Heli Kennedy, Lisa Kessler, Adria Laycraft, Ira Nayman, Garth Nix, Tim Pratt, Edward Savio, Bryan Thomas Schmidt, Jeremy Szal, and Edward Willett, plus stories by Jeffrey A. Carver, Barbara Hambly, Nancy Kress, David D. Levine, S.M. Stirling, and Carrie Vaughn. Among those authors are winners and nominees for every major science fiction and fantasy literary award, plus several international bestsellers.

Backers' rewards offered by the authors include some 100 signed books (including limited editions), Tuckerizations (a backer's name used as a character name), ready-to-hang photographs, audiobooks, bookplates, and more.
Shapers of Worlds Volume II is a follow-up to Shapers of Worlds, successfully Kickstarted one year ago.
(12) THE CAPITAL OF THE INSUBORDINATION. Denver author team O.E. Tearmann's work includes the queer cyberpunk Aces High, Jokers Wild series which to date includes five novels and two short story collections. The fifth novel, Draw Dead, was released March 3.
Their books include strong themes of diversity and found family, providing a surprisingly hopeful take on a dystopian future. Bringing their own experiences as a marginalized author together with flawed but genuine characters, Tearmann's work has been described as "Firefly for the dystopian genre."

"Aidan Headly never wanted to be the man giving orders. That's fine with the Democratic State Force base he's been assigned to command: they don't like to take orders. Nicknamed the Wildcards, they used to be the most effective base against the seven Corporations owning the former United States in a war that has lasted over half a century. Now the Wildcards are known for creative insubordination, chaos, and commanders begging to be reassigned. Aidan is their last chance. If he can pull off his assignment as Commander and yank his ragtag crew of dreamers and fighters together, maybe they can get back to doing what they came to do: fighting for a country worth living in. Life's a bitch. She deals off the bottom of the deck. But you play the hands you're given."
(13) ON A ROLL. Sff art collector Doug Ellis recalls for Facebook readers details of a delightful six-week run acquiring multiple works by Virgil Finlay.
In last week's Finlay Friday, I told the tale of how, back in the last week of March 2005, I'd acquired 15 Virgil Finlay originals from "A Midsummer Night's Dream." It was an incredible purchase, but within six weeks it led to my acquisition of five more Finlay originals. Needless to say, that six week period was the greatest Finlay run of my collecting career….
(14) CHARGE! BBC Future discusses "The battery invented 120 years before its time" and why it is an idea whose time has come.
…It was the early 1900s, and the driver of this particular car was Thomas Edison. While electric cars weren't a novelty in the neighborhood, most of them relied on heavy and cumbersome lead-acid batteries. Edison had outfitted his car with a new type of battery that he hoped would soon be powering vehicles throughout the country: a nickel-iron battery. Building on the work of the Swedish inventor Ernst Waldemar Jungner, who first patented a nickel-iron battery in 1899, Edison sought to refine the battery for use in automobiles….

…But more than a century later, engineers would rediscover the nickel-iron battery as something of a diamond in the rough. Now it is being investigated as an answer to an enduring challenge for renewable energy: smoothing out the intermittent nature of clean energy sources like wind and solar. And hydrogen, once considered a worrisome byproduct, could turn out to be one of the most useful things about these batteries….

Conventional batteries, such as those based on lithium, can store energy in the short-term, but when they're fully charged they have to release any excess or they could overheat and degrade. The nickel-iron battolyser, on the other hand remains stable when fully charged, at which point it can transition to making hydrogen instead.

"[Nickel-iron batteries] are resilient, being able to withstand undercharging and overcharging better than other batteries," says John Barton, a research associate at the School of Mechanical, Electrical and Manufacturing Engineering, Loughborough University in the UK, who also researches battolysers. "With hydrogen production, the battolyser adds multi-day and even inter-seasonal energy storage."

Besides creating hydrogen, nickel-iron batteries have other useful traits, first and foremost that they are unusually low-maintenance. They are extremely durable, as Edison proved in his early electric car, and some have been known to last upwards of 40 years. The metals needed to make the battery – nickel and iron – are also more common than, say, cobalt which is used to make conventional batteries….
(15) HUSH-A-BOOM. BBC Reel hosts a video about"The mystery of Siberia's exploding craters".
On a remote peninsular in the Arctic circle, enormous wounds are appearing in the permafrost and have started to worry scientists. Research teams from Russia and the United States are racing to find out what this means for Siberia, and potentially the rest of the world. Based on the BBC Future article 'The mystery of Siberia's exploding craters'.
(16) VIDEO OF THE DAY. Fanac.org has posted video of last month's Fan History Zoom panel "An Anecdotal History of Southern Fandom" with Janice Gelb, Guy Lillian III, Bill Plott, and Toni Weiskopf.
This Fan History Zoom (February 2021) explores the last 50-60 years of Southern US Fandom, through anecdotes and personal experiences. From Bill Plott with over 60 years of experience to Toni Weisskopf with a mere 40, the speakers share cherished memories and their thoughts on the nature of Southern Fandom. They speak about conventions, both regional and Worldcons, awards and traditions, bigger than life personalities, and fanzines. At the heart of it all, lies the hospitality and inclusiveness of Southern Fandom. There's also a brief appearance by Jim Benford on the topic of his early fanzines, and an interesting Q&A session with the audience.
Here's a sample anecdote, about Joe Celko, a Southern fan who shaved his head and wore a goatee one before that was a popular look: "At one party Kelly Freas actually drew on the back of his head his face while he was asleep…"
[Thanks to John King Tarpinian, Mike Kennedy, Rich Lynch, Daniel Dern, Paul Riddell, Michael Toman, JJ, Martin Morse Wooster, Cat Eldridge, John Hertz, Frank Catalano, and Andrew Porter for some of these stories. Title credit belongs to File 770 contributing editor of the day Jack Lint.]