(1) HALLOWEEN ALREADY? People who sell candy are getting ready. But no need for anybody to go door-to-door: buy your own bag and tuck in at at home. "Hershey's Will Have A Ton Of New Halloween Candy This Year Including Reese's Cups With Green Creme" says Yahoo! Life.
…Next up are these Vampire Milk Chocolate Kisses that might look like your classic Hershey's Kisses (with adorable bat foil) but when you bite in, they're stuffed with a strawberry creme filling fit for a vampire. You get the strawberry flavor before you even bite in, which I loved. They taste like a chocolate-covered strawberry but, like, way easier to eat.
…In addition to new candies, you'll also find some old faves on shelves this fall like Reese's Pumpkins, mini Pumpkin Pie Kit Kats, Hershey's Glow-In-The-Dark minis, and milk chocolate Monster Kisses with adorable themed foils. All of these will start rolling out in stores as the holiday gets closer which gives you plenty of time to coordinate a Halloween costume around your favorite candy.
(2) COVID-19 TAKES DOWN ANOTHER CON. The Windy City Pulp and Paper Convention, initially postponed from April til September, now has been cancelled says organizer Doug Ellis:
…We regret to announce that after consultation with our convention hotel, the Westin Lombard Yorktown Center in Lombard, Illinois, we have determined that it is not possible to hold our convention this year due to COVID-19. The next Windy City Pulp and Paper Convention is scheduled for April 16-18, 2021 at the same location.

…The 2020 show would have been our 20th, and we had plans to make it our best yet. We'll take this extra time to work on making what will now be our 20th show (albeit in 2021) even better!
(3) STILL WAITING BY THE LAKE. Meanwhile, some X-factor is keeping Salt Lake City's FanX event from actually cancelling, no matter how close they might be to making that decision: "What Happens if FanX 2020 is Postponed due to COVID-19?"
The FanX® staff, much like the attendees, looks forward to all our events all year long. We never fathomed we would be in such a state of uncertainty for this year's event because of a global pandemic. With the recent rise of Utah's COVID-19 cases, the possibility of having the event this September and meeting again with our FanX family is looking bleak. Unless we see a significant reduction in the number of new COVID-19 cases in the next couple of weeks, we do not feel it is in the best interest of the community and the attendees for us to continue with the plan to have the event this year. Keeping the safety of everyone at the event is always our top priority. 

…In the case that we are able to have FanX® in September 2020, we are preparing to have plenty of safety features in effect and are working with health professionals to take as many safety precautions as possible. We are still preparing details of what this might look like for attendees, and we will continue to monitor COVID-19 best practices at that time for events. 
(4) ON WITH THE SHOW. "'Batwoman' Casts Javicia Leslie as New Series Lead" – Variety has the details. Leslie, who was on God Friended Me for two seasons, will replace Ruby Rose on "Batwoman" but showrunner Caroline Dries says that Rose's character, Kate Kane, will not be killed off on the show.
"Batwoman" has found its new series lead, with Javicia Leslie set to step into the cape and cowl for the show's upcoming second season on The CW.

"I am extremely proud to be the first Black actress to play the iconic role of Batwoman on television, and as a bisexual woman, I am honored to join this groundbreaking show which has been such a trailblazer for the LGBTQ+ community," Leslie said.

Leslie will portray a new character on the show named Ryan Wilder. She is described as likable, messy, a little goofy and untamed. She's also nothing like Kate Kane (previously played by Ruby Rose), the woman who wore the Batsuit before her….
(5) FRIENDLY PERSUASION. Camestros Felapton advocates for a fourth finalist: "Hugo Fan Writer: Why you should vote for…Bogi Takács".
… Bogi's writing is a positive challenge that asks people to reconsider the scope of works that they engage with. "Positive" in the sense that it is driven by creative output and the advocacy for creators of speculative fiction rather than the sense of simply being 'feel-good' or avoiding pointing out the ingrained prejudices and issues within the wider SF&F community.
(6) BLM. Essence of Wonder will be joined by Maurice Broaddus this Saturday, July 11 at 3:00 p.m.to discuss his writing, as well as the youth movement taking the lead in the recent Black Lives Matter protests: "Maurice Broaddus and the BLM Youth Movement: The World We Want to Create"
(7) GAIMAN PANEL LIVESTREAM. The 2020 Auckland Writers Festival went virtual and is running a Winter Series of livestreamed panels. On Sunday, July 12, Episode 11 will feature:
 English master storyteller Neil Gaiman with his latest, 'The Ocean at the End of the Lane', author and curator Kolokesa Uaf? M?hina-Tuai discussing 'Crafting Aotearoa' and Canadian writer and artist Leanne Shapton with 'Guestbook: Ghost Stories'.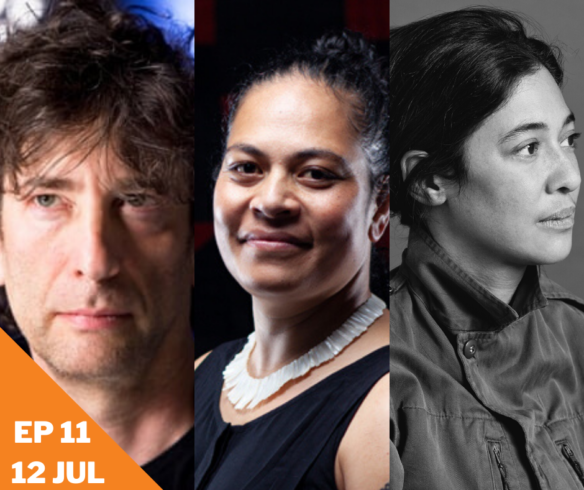 (8) BRADBURY'S PSEUDONYMS. First Fandom Experience fills readers in about "The Making Of 'The Earliest Bradbury'", their recently published volume of his earliest writing as a science fiction fan.
… However, developing a comprehensive list of Bradbury's fanzine contributions required intensive effort by the FFE team and others.

Fortunately, there was a clear starting point: the first and most numerous of Bradbury's fanzine appearances are found in the club organ of the Los Angeles Science Fiction League (LASFL), Imagination! This title ran for thirteen issues from October 1937 — the same month that Bradbury joined the group — to October 1938. The FFE archive includes a full set of these rare issues, and we read them exhaustively to find anything written by or referring to Bradbury.

This seemingly straightforward task soon revealed a key challenge: Bradbury and other members of the LASFL frequently published under a variety of pseudonyms. We puzzled over a number of articles that might have been penned by Bradbury, but sported whimsical bylines like "D. Lerium Tremaine" and "Kno Knuth Ing." (A previous blog post discusses our early attempts to sort this out.)…
(9) LIGHTS AND SIRENS. LitHub celebrated Hilary Mantel's July 6 birthday with a look back at her days as a film reviewer: "On Hilary Mantel's birthday, please enjoy her 1988 review of RoboCop."
Today, Dame Hilary Mary Mantel, author of the Booker Prize-winning novels Wolf Hall and Bring Up the Bodies, and the likely future Booker Prize-winning novel The Mirror and the Light, turns 68.

But you probably knew that. What you might not have known was that Mantel was the film critic for the UK's The Spectator for four years, between 1987 and 1991, during which time she reviewed many films, including Overboard ("God bless us all. And send us better films next week."), The Accused ("Economy is commendable, but a woman in all her complexity cannot be represented by a pair of outsize shoulder-pads."), and Fatal Attraction ("A quite unremarkable film in most ways, with its B-movie conceits, cliché-strewn screenplay and derivative effects.").

She also reviewed RoboCop—and rather enjoyed it:

"F—— me!" cry the criminals, as RoboCop blasts them into the hereafter. Rapists, robbers, terrorists are minced before our eyes. Villains are blown apart, defenestrated, melted down into pools of toxic waste. "You have the right to an attorney," the courteous robot voice reminds them, as he tosses them through plate glass. The pace is frenetic. The noise level is amazing. You absolutely cannot lose interest; every moment something explodes….
(10) MEDIA ANNIVERSARY.
Forty-three years ago in the Bananas literary zine which was edited by Emma Tennant and published by Blond & Briggs, Angela Carter's "The Company of Wolves" was first printed. (A novelette by J.G. Ballard, "The Dead Time", and a short story by John Sladek, "After Flaubert" comprised the rest of the zine.) Three years later, it was included in Carter's The Bloody Chamber and Other Stories collection. It would win a BSFA Award for Best Media as it would become a film of that name written by Angela Carter and Neil Jordan which starred Sarah Patterson, Angela Lansbury, Stephen Rea and David Warner. It is quite often produced as a theatre piece in the U.K. (CE)
(11) TODAY'S BIRTHDAYS.
[Compiled by Cat Eldridge and John Hertz.]
Born July 8, 1906 — Walter Sande. He's best remembered for being on Red Planet Mars, The War of the Worlds and Invaders from Mars, but he also showed up playing a heavy in such serials as The Green Hornets Strikes Again! and Sky Raiders, the latter being at least genre adjacent. He's had a recurring role as Col. Crockett on The Wild, Wild West, and one-offs on Voyage to the Bottom of The Sea, The Man from U.N.C.L.E., Lost in Space and Bewitched. (Died 1971.) (CE)
Born July 8, 1925 – Lou Feck.  Forty covers, a few interiors.  Here is Rogue in Space.  Here is Cinnabar.  Here is On Wings of Song.  (Died 1981) [JH]
Born July 8, 1930 – George Young.  Program Book and publicity for Detention (17th Worldcon).  His head was under the first propeller beanie, made (i.e. the beanie) by Ray Nelson, inspiring on another evolutionary track Beanie Boy of Beanie and Cecil; here's RN telling the story to Darrell Schweitzer.  See photos of and by GY via the FANAC.org index.  [JH]
Born July 8, 1934 – Merv Binns.  Co-founded Melbourne SF Group, founded Melbourne Fantasy Film Group; ran first Australian SF bookshop Space Age Books; Guest of Honour [note spelling] at 9th Australian nat'l SF convention ("natcon"), 13th, 44th; at 2nd New Zealand natcon; chaired Cinecon, SF film convention.  Big Heart (our highest service award).  Ditmar, Chandler, Infinity, McNamara Awards.  Fanzines Australian SF News, Out of the Bin.  (Died 2020) [JH]
Born July 8, 1944 — Jeffrey Tambor, 76. I first encountered him on Max Headroom as Murray, Edison's editor. Later on, and yes, I sat through that film, he's Mayor Augustus Maywho in How The Grinch Stole Christmas. Finally, I'll note he was in both of the only true Hellboy films playing Tom Manning, director of the Bureau of Paranormal Research and Defense. (CE)
Born July 8, 1944 — Glen Cook, 76. With the exception of the new novel which I need to read, I've read his entire excellent Black Company series. I've also mostly liked his far lighter Garrett P.I. series which it seems unfortunately he's abandoned. And I should read the Instrumentalities of the Night as I've heard good things about it. (CE)
Born July 8, 1945 – D. West.  First-rate fanartist.  See here (cover for Chunga), here (Inca), here (Banana Wings); a hundred fifty interiors in his consummately sour style.  Here's Randy Byers' tribute (some harsh language, some fanzine slang).  (Died 2015) [JH]
Born July 8, 1953 – Mark Blackman, 67.  Chaired Lunacon 38.  Illustrated (with Greg Costikyan) the New York Conspiracy's Hymnal.  I met him in TAPS (the Terrean Amateur Press Ass'n), later in person.  Reports from New York, like this; can often be found in WOOF.  [JH]
Born July 8, 1954 — Ellen Klages, 66. Her novelette "Basement Magic" won a Nebula Award for Best Novelette. I strongly recommend Portable Childhoods, a collection of her short fiction, which published by Tachyon Publications, my boutique favorite publisher of fantasy. Passing Strange, her 1940 set San Francisco novel which won a BSFA Award and a World Fantasy Award is also really great. (CE)
Born July 8, 1970 — Ekaterina Sedia, 50. Her Heart of Iron novel is simply awesome. I'd also recommend The Secret History of Moscow as well. It's worth noting that both iBooks and Kindle list several collections by her, Willful Impropriety: 13 Tales of Society, Scandal, and Romance and Wilfill Impropriety that ISFDB doesn't list. They're quite superb it turns out as is Paper Cities: An Anthology of Urban Fantasy anthology she edited which won a World Fantasy Award. (CE)
Born July 8, 1978 — George Mann, 42. Writer and editor. He's edited a number of anthologies including the first three volumes of Solaris Book of New Science Fiction. Among my favourite books by him are his Newbury & Hobbes series, plus his excellent Doctor Who work. (CE)
Born July 8, 1978 – Erin Morgenstern, 42.  New York Times Best-Seller The Night Circus won Alex and Locus Awards; 127 editions in 21 languages.  The Starless Sea came next.  Does Nat'l Novel Writing Month which indeed produced Circus; "I'm grateful to Chris Baty for coming up with such an outlandish idea and also he has very good taste in wine."  Otherwise she drinks Sidecars without sugar.  [JH]
(12) COMICS SECTION.
You know what a bear does in the woods. Heathcliff shows what an alien does in the woods.
(13) SLAP HAPPY. [Item by Dann.] I came across this one and thought it might be of interest. Sasha Wood's Casually Comics channel on YouTube offers a frequently fun and detailed look into various comics. This episode from last year covers the ubiquitous meme where Batman slaps Robin. Sasha does an entertaining dive into the alternative universe that was the World's Finest series.
I have found Sasha's approach to be well balanced, informative, and fun. A little signal boost in her direction would be a good thingTM.
(14) FLYING BY. Cat Rambo will be teaching "Principles for Pantsers" online on Saturday, August 1, 1-3 PM Pacific time. Registration and scholarship info at the link.
Some people outline. Others don't. There's plenty of advice on how to do the former, but those who practice the latter sometimes feel that they're floundering, and no one's providing any principles. Working with my own process as well as that of students, clients, and mentees, I've come up with twelve principles that you can apply, post-pantsing, in order to start moving from chaos to order.

Join Cat Rambo for a workshop in which they teach you how to pants successfully.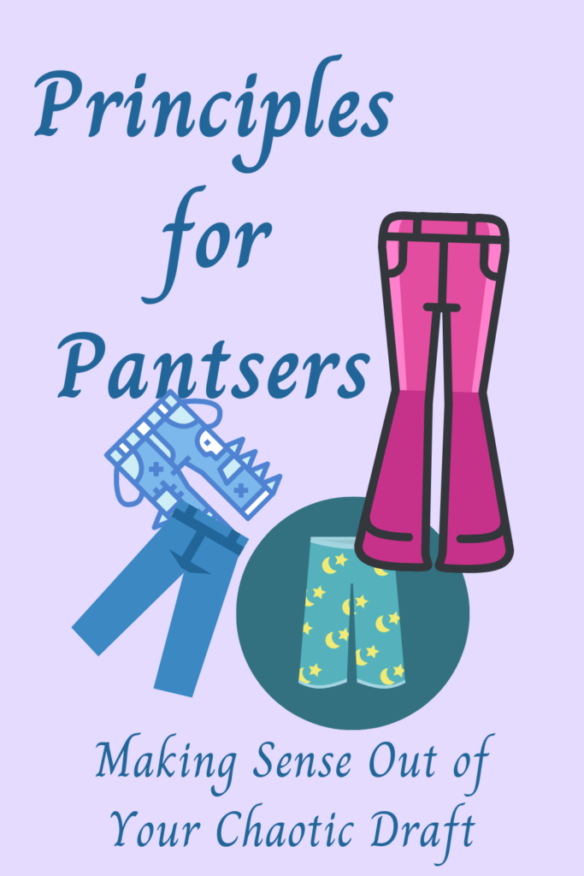 (15) WORD POWER. NPR relayed on the verdict: "Regardless Of What You Think, 'Irregardless' Is A Word". How many fucks do you give?
Merriam-Webster raised the hackles of stodgy grammarians last week when it affirmed the lexical veracity of "irregardless."

The word's definition, when reading it, would seem to be: without without regard.

"Irregardless is included in our dictionary because it has been in widespread and near-constant use since 1795," the dictionary's staff wrote in a "Words of the Week" roundup on Friday. "We do not make the English language, we merely record it."
(16) WHY WAIT? Robert Zubrin says that an Artemis flight around the moon is possible this year: ""Artemis 8" using Dragon" in The Space Review.
A mission equivalent to Apollo 8—call it "Artemis 8"—could be done, potentially as soon as this year, using Dragon, Falcon Heavy, and Falcon 9.

The basic plan is to launch a crew to low Earth orbit in Dragon using a Falcon 9. Then launch a Falcon Heavy, and rendezvous in LEO with its upper stage, which will still contain plenty of propellant. The Falcon Heavy upper stage is then used to send the Dragon on Trans Lunar Injection (TLI), and potentially Lunar Orbit Capture (LOC) and Trans Earth Injection (TEI) as well.
(17) RUSSIAN SPACE AGENCY ADVISOR CHARGED. "Russia Arrests Space Agency Official, Accusing Him of Treason" reports the New York Times. But is it a bum rap?
Russia's secret police on Tuesday arrested a respected former reporter who worked in recent months as an adviser to the head of the country's space agency, accusing him of treason for passing secrets to a NATO country.

Life News, a tabloid news site with close ties to the security apparatus, posted a video of the former reporter, Ivan I. Safronov, being bundled off a leafy Moscow street into a gray van by plainclothes officers of the Federal Security Service, or F.S.B., the domestic arm of what was known in Soviet times as the K.G.B.

The F.S.B. said that Mr. Safronov was suspected of working for the intelligence service of an unspecified NATO country, passing on "classified information about military-technical cooperation, defense and the security of the Russian Federation."

What information that could be, however, was unclear. Mr. Safronov only started working at the space agency, Roscosmos, in May. Before that, he worked for more than a decade as a well-regarded journalist for Kommersant and then Vedomosti, both privately owned business newspapers with no obvious access to state secrets.

Outraged at what was widely viewed as another example of overreach by Russia's sprawling and often paranoid security apparatus, journalists and ordinary Muscovites gathered in small groups outside the headquarters of the F.S.B. to protest the arrest. Several were detained for holding up signs in support of Mr. Safronov.
(18) HEYERDAHL VINDICATED. "Ancient Americans made epic Pacific voyages".
New evidence has been found for epic prehistoric voyages between the Americas and eastern Polynesia.

DNA analysis suggests there was mixing between Native Americans and Polynesians around AD 1200.

The extent of potential contacts between the regions has been a hotly contested area for decades.

In 1947, Norwegian explorer Thor Heyerdahl made a journey by raft from South America to Polynesia to demonstrate the voyage was possible.

Until now, proponents of Native American and Polynesian interaction reasoned that some common cultural elements, such as a similar word used for a common crop, hinted that the two populations had mingled before Europeans settled in South America.

Opponents pointed to studies with differing conclusions and the fact that the two groups were separated by thousands of kilometres of open ocean.

Alexander Ioannidis from Stanford University in California and his international colleagues analysed genetic data from more than 800 living indigenous inhabitants of coastal South America and French Polynesia.
(19) VIRGIN TECH. "The tech behind Virgin Orbit's mission to space" – a BBC video.
Virgin Orbit plans to launch its rockets from a plane. This new approach means no need for a launch site or the need to burn masses of fuel to get the rockets off the ground.

The rockets will be used to take satellites into space. A test launch in May failed but now the company is looking to make a further attempt.

BBC Click's Marc Cieslak went to find out more about the technology behind the launches.
(20) GET READY AGAIN. Andrew Liptak told Tor.com readers today "Ernest Cline's Ready Player Two Will Hit Bookstores in November".
… Penguin Random House hasn't revealed a plot for the novel, but presumably, it'll pick up the adventures of Wade, Aech, and Art3mis now that they're in charge of the OASIS, and will come with plenty of nerd references.
However, Liptak was no fan of Ernest Cline's most recent book, Armada, as he reminded his Reading List audience by reposting his review titled "Ernie Cline's Armada Fucking Sucks".
(21) VIDEO OF THE DAY. [Item by Martin Morse Wooster.] "Truly, Madly, Cheaply!  British B-Movies" on YouTube is a very entertaining 2008 BBC documentary presented by Matthew Sweet about the B movies produced in Britain from the 1930s to the 1970s.  These films were in all sorts of genres, and ones in the 1930s gave Merle Oberon and Sir John Mills some of their first parts, but sf and fantasy films are discussed, including Devil Girl From Mars, Trog, and Konga. Also discussed is the 1973 film Psychomania (also known as The Death Wheelers), a zombie biker movie so bad that star Nicky Henson, interviewed by Sweet, said, "I can't believe I'm talking to you about this film nearly 40 years later."  (Psychomania was also the final film of George Sanders.)
[Thanks to Doug Ellis, Martin Morse Wooster, Andrew Porter, Olav Rokne, Chip Hitchcock, Mike Kennedy, Michael Toman, JJ, Chip Hitchcock, David Doering, Cat Eldridge, Dann, and John Hertz for some of these stories. Title credit goes to File 770 contributing editor of the day Steve Davidson.]