The Ned Kelly and Ngaio Marsh award shortlists, and the Petrona Award longlist have been announced in recent weeks.
NED KELLY AWARDS
The Australian Crime Writers Association (ACWA) has unveiled the shortlist for the 2023 Ned Kelly Awards.
The Ned Kelly Awards are Australia's oldest and most prestigious prizes for crime fiction and true crime writing, established in 1995.
The shortlisted titles in each category are:
BEST TRUE CRIME
Tiger! Tiger! Tiger! by Officer A
Death Row at Truro by Geoff Plunkett
Rattled by Ellis Gunn
Betrayed by Sandi Logan
Out of the Ashes by Megan Norris
BEST INTERNATIONAL CRIME FICTION
(Published in Australia)
The Lemon Man by Keith Bruton
Paper Cage by Tom Baragwanath
The Favour by Nicci French
The Hitchhiker by Gerwin van der Werf
BEST DEBUT CRIME FICTION
Wake by Shelley Burr
No Country for Girls by Emma Styles
Dirt Town by Hayley Scrivenor
Black River by Matthew Spencer
How to Kill a Client by Joanna Jenkins
The House of Now and Then by Jo Dixon
Lenny Marks Gets Away with Murder by Kerryn Mayne
Denizen by James McKenzie Watson
BEST CRIME FICTION
Soulmate by Sally Hepworth 
When The Carnival is Over by Greg Woodland
Exiles by Jane Harper
When We Fall by Aoife Clifford
The Tilt by Chris Hammer
Those Who Perish by Emma Viskic
Seven Sisters by Katherine Kovacic
Lying Beside You by Michael Robotham
NGAIO MARSH AWARD
The shortlist for the 2023 Ngaio Marsh Award for Best Novel, the New Zealand crime fiction award, was announced on August 5.
BEST NON-FICTION (a biennial prize)
A New Dawn, by Emeli Sione (Mila's Books)
The Devil You Know, by Dr. Gwen Adshead and Eileen Horne (Faber)
Downfall: The Destruction of Charles Mackay, by Paul Diamond (Massey University Press)
The Fix, by Scott Bainbridge (Bateman)
Missing Persons, by Steve Braunias (HarperCollins)

BEST FIRST NOVEL
One Heart One Spade, by Alistair Luke (Your Books)
Too Far from Antibes, by Bede Scott (Penguin SEA)
Better the Blood, by Michael Bennett (Simon & Schuster)
Surveillance, by Riley Chance (CopyPress)
The Slow Roll, by Simon Lendrum (Upstart Press)
Paper Cage, by Tom Baragwanath (Text)

BEST NOVEL
Exit .45, by Ben Sanders (Allen & Unwin)
Blue Hotel, by Chad Taylor (Brio)
Remember Me, by Charity Norman (Allen & Unwin)
The Doctor's Wife, by Fiona Sussman (Bateman)
Better the Blood, by Michael Bennett (Simon & Schuster)
Blood Matters, by Renée (The Cuba Press)
The Slow Roll, by Simon Lendrum (Upstart Press)
THE PETRONA AWARD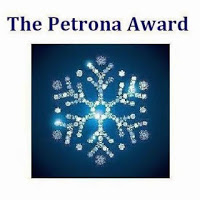 Twelve crime novels from Denmark, Finland, Iceland, Norway, Sweden and Switzerland have made the longlist for the 2023 Petrona Award for the Best Scandinavian Crime Novel of the Year.
The award is open to crime fiction in translation, either written by a Scandinavian author or set in Scandinavia and published in the UK in the previous calendar year.
Jussi Adler-Olsen — The Shadow Murders. Translated by William Frost (Denmark, Quercus)
Lina Areklew — Death in Summer. Translated by Tara F Chace (Sweden, Canelo Crime)
Kjell Ola Dahl — Little Drummer. Translated by Don Bartlett (Norway, Orenda Books)
Pascal Engman – Femicide. Translated by Michael Gallagher (Sweden, Legend Press)
Anne Mette Hancock — The Corpse Flower. Translated by Tara F Chace (Denmark, Swift Press)
Susanne Jansson — Winter Water. Translated by Rachel Willson-Broyles (Sweden, Hodder & Stoughton)
Håkan Nesser — The Axe Woman. Translated by Sarah Death (Sweden, Mantle)
Petra Rautiainen — Land of Snow and Ashes. Translated by David Hackston (Finland, Pushkin Press)
Joachim B Schmidt – Kalmann. Translated by Jamie Lee Searle (Switzerland, Bitter Lemon Press)
Lilja Sigurðardóttir — Red as Blood. Translated by Quentin Bates (Iceland, Orenda Books)
Gustaf Skördeman — Codename Faust. Translated by Ian Giles (Sweden, Zaffre)
Gunnar Staalesen — Bitter Flowers. Translated by Don Bartlett (Norway, Orenda Books)