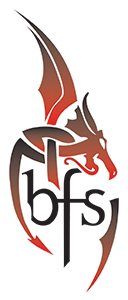 The British Fantasy Society has announced the results of its 2021 Short Story Competition.
First place: All That Water by Eris Young
Second place: Archive of Trapped Souls by Mikaela Silk
Third place: Changeling by James Bennett
And honorable mention was given to Idomeneja by Eris Young, which tied for first place before being withdrawn by the author.
The first-place winner receives £100 and a year's membership of the BFS. The author of the second-place story wins £50 and a year's membership. The third-place story author wins £20. All three stories will be published in BFS Horizons.
Lead Judge Shona Kinsella said 68 stories were submitted. The other judges were Cat Hellisen and Dev Agarwal. In 2022, the Lead Judge will be Steven Poore.
[Via Locus Online.]