What was the response to yesterday's announcement of the 2020 Dragon Awards winners among some of the award's most ardent supporters?
It can be divided between those who ignored any category that wasn't won by someone they approved, and those who found a way to blame the outcome on the pandemic.
Last year's Best SF Dragon Award winner Brad R. Torgersen took a similar approach at first.
However, Torgersen revealed his true feelings in comments:
Declan Finn's response isn't as cryptic as it may seem if you remember he considers the 2020 Dragon Ballot to be the outcome of people not listening to him. Again.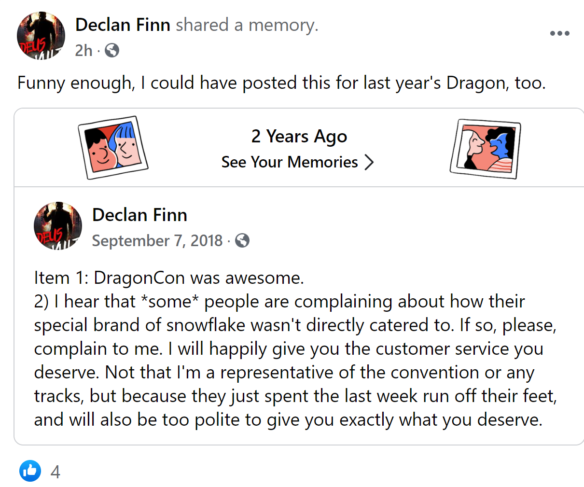 Brian Niemeier leads the blame-the-pandemic wing of the party.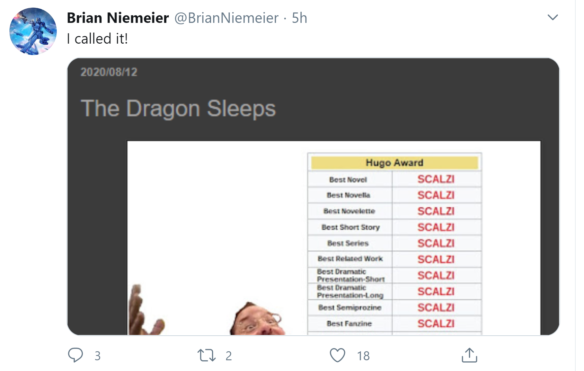 Richard Paolinelli's tweet is a hybrid of the two common Puppy responses.
The rest of what Richard Paolinelli has to say is locked behind his paywall, which is as secure a way of keeping something secret as has yet been invented.
Meanwhile, John Scalzi is the soul of contentment. And so is his bookie, evidently.