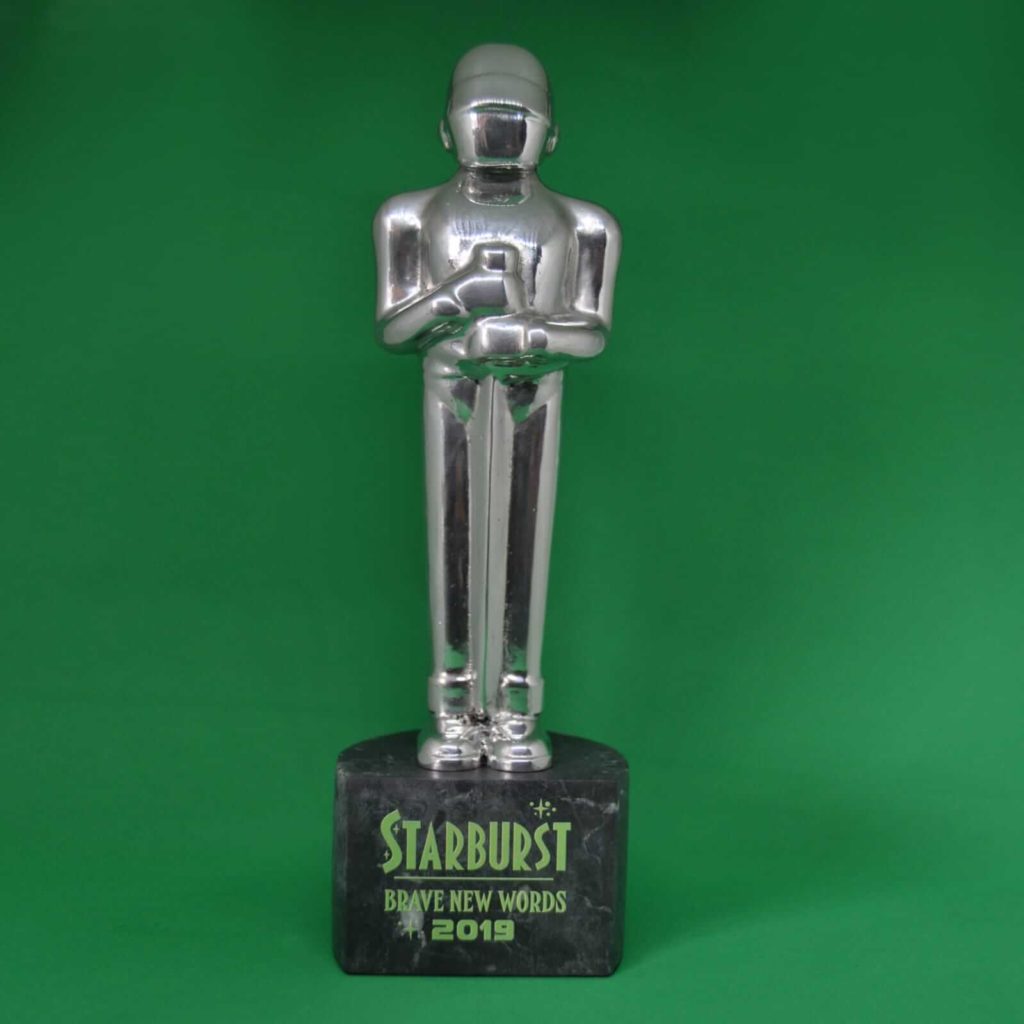 STARBURST Magazine announced the winners of their Starburst Brave New Words Award and the Starburst Hero Award for Literature on October 9. The awards were given as part of the opening programming for Octocon 2020: The National Irish Science Fiction Convention via their Twitch stream.
The Brave New Words Award winner is Nisi Shawl for her work on editing New Suns: Original Speculative Fiction by People of Color. The judges felt that "Nisi had brought together an astonishing collection that challenged the readers and opened them up to new perspectives and ideas. This is very much what the Brave New Words Award is about."
The award is special version of Starburst Magazine's own Robotto award, a shiny metal robot.
The Starburst Hero Award for Literature went to Orbit Books Senior Commissioning Editor Jenni Hill. The award recognizes an outstanding contribution to genre literature by people who are "active in the industry and doing great work that helps change and improve the shape of genre literature."
This year's award is a leather shield, designed by Jez Hunt, a renowned leather worker who produces outstanding work for fantasy movies.
Both awards were announced online by the award-winning comedian John Robertson. The full video can be viewed below.
[Thanks to Ed Fortune for the story.]