(1) ZAGREB CON'S SPECIAL DEAL. Croatia's SFeraKon 2022, taking place May 13-15, is offering free admission to Ukrainians taking temporary shelter in the country.
Given the current situation in Eastern Europe, we decided to invite Ukrainians who are currently in Croatia to SFeraKon without paying a registration fee.

Free SFeraKon 2022 attendance for citizens of Ukraine If you are a citizen of Ukraine who came to Croatia to find temporary shelter from war, and are interested in science, science fiction, fantasy, horror literature, films or series, or borderline geeky activities such as board or computer games, cosplay or stuff like that, we would love to help you drop your worries for at least one weekend: come to SFeraKon for free. We offer three days of programme, but more importantly, an opportunity for you to take part in a gathering with a lot of fun and friendly people who may share some of your interests. Unfortunately, we cannot offer any translation into Ukrainian language, but if you speak English, then you already have something in common with 90% of the population at SFeraKon. Even of you don't speak English, Ukrainian and Croatian have some similarities so most likely you will be able to communicate with others with a moderate amount of good will and a bit of hand waving SFeraKon is taking place from 13th till 15th of May (Friday evening till Sunday evening) at the Faculty of Electrical Engineering and Computing (If you are in Zagreb, simply look for FER). We will be glad to meet and hang out with you.
(2) AMERICAN WRITERS FESTIVAL. [Item by Steven H Silver.] The American Writers Festival, sponsored by the American Writers Museum, will take place on May 15 at the Chicago Cultural Center.  It will include a panel discussion moderated by Chicon 8 Special Guest Dr. Eve L. Ewing ("The Future of Black"), and a talk between Ewing and Ashley C. Ford, and a discussion between Chicon 7 Toastmaster John Scalzi and Michi Trota.
The inaugural American Writers Festival on May 15, 2022 in Chicago coincides with the American Writers Museum's fifth anniversary. The free literary festival will be held at four stages inside the Chicago Cultural Center and one stage at the American Writers Museum, and feature more than 75 beloved contemporary authors, artists and playwrights. Participating writers will address their perspectives on many of today's most timely and controversial topics including immigration, book censorship, racism and equality through themes within their literature.

As a special bonus, the AWM will waive museum admission fees on Sunday, May 15 and Monday, May 16 – AWM's fifth anniversary – to encourage more people to experience the literary works of the greatest American writers.

Proof of vaccination and masks are required to enter the American Writers Museum and all event spaces at the Chicago Cultural Center.
(3) CHARITY STREAM. [Item by Ben Bird Person.] Twitch streamer Keffals will be having a charity stream to help Alabaman trans kids and their parents. Lilly Wachowski, Anthony Fantano, and Chelsea Manning are confirmed guests!
(4) AVATAR SEQUEL LEAVES DRYDOCK. Variety was there as "'Avatar 2′ Footage Debuts at Cinemacon".
"Avatar 2" is real, and it's here — naysayers be damned.

After at least seven delays in the last eight years (the film was originally supposed to open in 2014), director James Cameron is finally ready to show audiences his otherworldly, underwater vision for "Avatar's" long-awaited sequel. It's newly titled as "Avatar: The Way of Water."

Disney, which inherited the franchise after acquiring 20th Century Fox in 2019, unveiled new footage of the highly anticipated film at CinemaCon, the annual gathering of movie theater owners that's currently unfolding at Caesars Palace in Las Vegas.

CinemaCon attendees were given 3D glasses to watch the minutes-long trailer, which contained almost no dialogue. Instead, exhibitors were immersed into different regions across the dazzling world of Pandora through sweeping visuals of the planet's crystal blue oceans and lakes. The footage also shows the local tribe of Na'vi interacting with various species resembling whales and pelicans, some of which flew through the screen and into audience member's faces thanks to the three-dimensional technology.
(5) COME FROM AWAY. Sarah Gailey responded to the angst about Twitter's future by encouraging writers and artists to use her comments to tell where to find their newsletters. Thread starts here.
(6) KAREN GILLAN INTERVIEW. [Item by Martin Morse Wooster.] I heard this podcast that Leonard and Jessie Maltin did with Karen Gillan, which is the first time I've heard Gillan speak in her normal Scottish voice (she's from Inverness). Much of Gillan's work is genre-related, ever since she was Matt Smith's companion for three seasons on Doctor Who, a part she enjoyed because the cast bonded as a family through nine months of shoots where they worked 11 days out of every 14. She talks about what it is like being behind a table at media conventions, where fans pepper her with really arcane trivia questions about her roles, most notably as Nebula in the MCU. (Fans, Leonard Maltin says, "are a wily lot.") But she also talks about promoting MCU films in giant press conferences where the stars have two goals: Not saying anything about the movie and making sure that Tom Holland doesn't blurt out spoilers.
Gillan is currently developing Conventional, based on a short film she wrote and starred in in 2018 about a horror film star who meets fans who dress as the serial killer in her movies. The film is on YouTube and would be rated R if it had a rating.
(7) ESSAY: JACK KLUGMAN ON THE ORIGINAL TWILIGHT ZONE.
By Cat Eldridge: Only three individuals did four or more appearances on Rod Serling's Twilight Zone and Jack Klugman was one of them.
Let's discuss his appearances. He was in "A Passage for Trumpet," "A Game of Pool", "Death Ship" and "In Praise of Pip".
In "A Passage for Trumpet" he's Joey Crown, a hopeless NYC trumpeteeer with no money, no friends, and no job prospects due to being an alcoholic. He ends in Limbo talking to an Angel.
Next he's Jesse Cardiff in "A Game of Pool," where we get told the story of the best pool player living and the best pool player dead. No points for guessing which he is.
Now this episode was remade in the eighties Twilight Zone. That version featured Esai Morales as Jesse Cardiff and Maury Chaykin as Fats Brown. This version used the original alternate ending that Johnson intended for the original version. (Nope in keeping with the File 770 policy of not having spoilers if at possible, I'm not telling you what that ending was. After all it's only been sixty years and some of you might not have seen it yet.)
The next episode he's in is definitely SF and based on a Richard Matheson short story with the same title, "Death Ship". (It was first published in Fantastic Story Magazine, March 1953.) Matheson wrote sixteen episodes of The Twilight Zone including "Nightmare at 20,000 Feet". Only Serling wrote more. In this episode, a spaceship crew discovers a wrecked replica of their ship with their own dead bodies inside. Klugman plays the Captain Paul Ross.
The model used in this episode of the hovering spaceship is that of a C-57D Cruiser, a leftover prop from Forbidden Planet. It would also be used in the episodes "The Monsters Are Due on Maple Street" and "Third from the Sun". The crashed ship is a model created for this episode.
The final appearance by him is in "In Praise of Pip" where his role is Max Philips, a crooked bookie, who after learning that his soldier son has suffered a mortal wound in the Vietnam War, apparently encounters a childhood version of his son.
The Twilight Zone streams on Paramount +.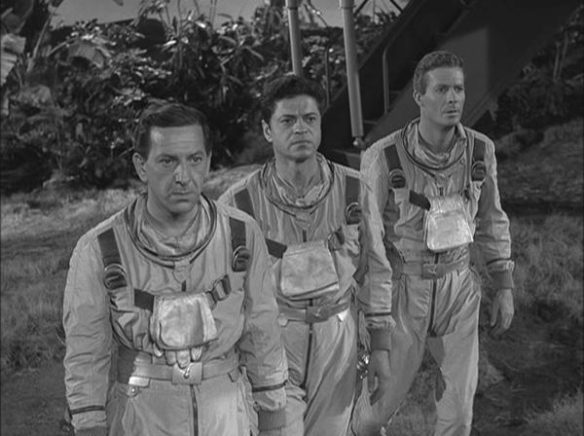 (8) TODAY'S BIRTHDAYS.
[Compiled by Cat Eldridge.]
Born April 27, 1894 — Dashiell Hammett. Yes, I know he's written some genre fiction but I'm interested this time in his mysteries. He wrote The Maltese Falcon which was turned into the film you remember and another film a decade earlier. And, of course, there are Nick and Nora Charles in The Thin Man series that got turned in a six film series. Now my favorite character by him is the Continental Op in Red Harvest and The Dain Curse. And let's not forget the Secret Agent X-9 comic strip which artist Alex Raymond  of Flash Gordon fame illustrated. (Died 1961.)
Born April 27, 1899 — Walter Lantz. Cartoonist, animator, producer and director who founded Walter Lantz Productions. He created the Woody Woodpecker and Chilly Willy characters among others. He received an Academy Award "for bringing joy and laughter to every part of the world through his unique animated motion pictures". (Died 1994.)
Born April 27, 1901 — Frank Belknap Long. John Hertz says that he should be singled out for the "To Follow Knowledge" novelette which John lovingly discuses here. Let me add that Long received the World Fantasy Award for Life Achievement. (Died 1994.)
Born April 27, 1920 — Doris Baumgardt. Well-known and loved fan, illustrator and writer under the name of Leslie Perri. She was a member of the Futurians, and a founding member of FAPA. She was also a member of the CPASF and the Science Fictioneers. She was one of five members of the Futurians allowed into the first World Science Fiction Convention by Sam Moskowitz  with the other four were Isaac Asimov, David Kyle, Jack Robinson and Richard Wilson. She wrote three pieces of short fiction that were published in the Forties and Fifties; she contributed artwork to fanzines. (Died 1970.)
Born April 27, 1962— Rachel Caine. She had two series, the Weather Warden series which is most excellent and the superb Great Library series. I can't speak to the Morganville Vampires series as I don't really do vampires. She's got a number of other series, far more than can detailed here. She won the Nebula Solstice Award last year, given for significant impact on speculative fiction. Ben Bova and Jarvis Bernard Sheffield also were given the Award that year. (Died 2020.)
Born April 27, 1963 — Russell T. Davies, 59. Responsible for the 2005 revival of the BBC One of Doctor Who. A Whovian since the very beginning, he thinks "The Talons of Weng-Chiang" has the best dialogue in the entire series, an opinion I concur with. Of course he's also responsible for Torchwood and The Sarah Jane Adventures as well. (Need I note that the The Five(ish) Doctors Reboot was his idea?) Oh, and a few years back, he produced A Midsummer Night's Dream. And that hardly covers everything that he's done. Hugo nominations and awards? Oh yes. Starting at Nippon 2007, where he was nominated for Doctor Who's "Army of Ghosts" and "Doomsday", then at Anticipation both "Silence in the Library/Forest of the Dead" and "Turn Left" were nominated. At Aussiecon 4, he finally won a Hugo for "The Water of Mars". "The Next Doctor" and "Planet of the Dead" were also nominated.  And y'all know he's the new Who showrunner. That should be interesting. 
Born April 27, 1986 — Catherine Webb, 36. She's writes under a number of names but I only know her under her Kate Griffin name where she wrote the extraordinary London set Matthew Swift series which one of the best urban fantasy series I ever read. Hugo worthy indeed. I've not read any of her fiction written as Claire North which is major other name, so if you have, do tell me how it is. As North, her book The First Fifteen Lives of Harry August won the Clarke Award and Campbell Memorial Award, and The Sudden Appearance of Hope won a World Fantasy Award. Now go read the Matthew Swift series! 
Born April 27, 1986 — Jenna Coleman, 36. Clara Oswald, Companion to the Eleventh and Twelfth Doctors.  She remains the longest serving companion since the series was revived. Genre wise, she was also Connie in Captain America: The First Avenger, and did voice work on the animated reboot of Thunderbirds Are Go. And yes, she showed up in The Five(ish) Doctors Reboot which deserves to be annotated. 
(9) SAGA IS BACK. NPR's Mallory Yu tells how "Radical pacifism and violence collide in the 'Saga' comic series".
There's a frog playing drums, an alien on guitar, and a humanoid creature with a television for a head on vocals on the cover of Saga's Issue 58.

It's a collection of characters that's par for the course for the award-winning science fiction epic, which pretty quickly amassed a legion of fans after its first issue in 2012. Then, in 2018, creators Brian K. Vaughan and Fiona Staples announced their saga would be going on hiatus.

Their series returned this year, in February, and Vaughan was ready to get started.

"I can't stop thinking about it," he said. "I think most of my hiatus was really spent still focused on Saga and sort of plotting out the next several years of these character's adventures."

If you call running for your life while dangerous assassins shoot lasers at you "adventures."…
(10) WHO – OR WHAT? – WILL EXPLORE SPACE. [Item by Martin Morse Wooster.] Jeff Foust reviews a new book that argues that we don't need astronauts anymore and can just rely on unmanned missions. "The End of Astronauts" at The Space Review.
…For the last couple of decades, there has been a truce between advocates of robotic and human space exploration, with an acknowledgement that the two can and should work together: robots serving as precursors and assistants for later human missions. But in The End of Astronauts, Donald Goldsmith and Martin Rees—a veteran science writer and the UK's Astronomer Royal, respectively—argue that exploration beyond Earth orbit should be left to robots, a case that is certainly controversial but not necessarily compelling.

…Of course, governments don't send astronauts into space exclusively or even primarily to do exploration: it's one rationale of several, like geopolitics and national prestige. Goldsmith and Rees appear to acknowledge this, expecting the US and China to land humans on the Moon in the next decade or so, with Mars missions possibly by the 2040s but perhaps later….
(11) HOW ANCIENT DNA HIT THE HEADLINES; [Item by SF Concatenation's Jonathan Cowie.] The origins, politics and motivations of the people who sequence age-old genomes dance with science fiction In tomorrow's Nature….
In 1993, the day after the film Jurassic Park premiered in Washington DC, Nature reported the sequencing of DNA from a weevil encased in amber more than 120 million years ago. Then, in 2015, days before the global premiere of a sequel, Jurassic World, Nature Communications published evidence for the preservation of red blood cells and proteins in a 75-million-year-old dinosaur sample. Coincidence? The authors of the 1993 paper (R. J. Cano et al. Nature 363, 536–538; 1993) insisted it was, notes historian of science Elizabeth Jones. One of the co-authors of the 2015 paper https://www.nature.com/articles/ncomms8352.pdf (S. Bertazzo et al.Nature Commun. 6, 7352; 2015) told me theirs was, too: "100%". These tantalizing parallels between life and art open Jones's book Ancient DNA, a fun and thought-provoking introduction to the origins, politics and motivations of research into age-old genomes…

...Will the ancient-DNA big-hitters go back in time once more? The latest film in the franchise, Jurassic World Dominion, premieres in June; perhaps we'll find out.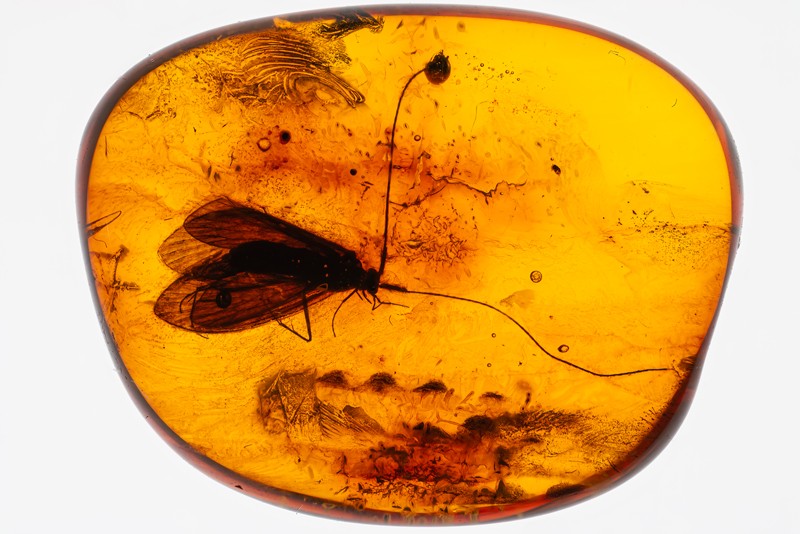 (12) THE GANG'S ALL HERE. [Item by Martin Morse Wooster.] Sam Neill, Laura Dern, and Jeff Goldblum chat with Vanity Fair about Jurassic Park and Jurassic World: Dominion, which they are all in, in this video that dropped today.
(13) ON THE HORIZON. Snopes.com expects "Musk's Twitter Ambitions to Collide with Europe's Tech Rules".
A hands-off approach to moderating content at Elon Musk's Twitter could clash with ambitious new laws in Europe meant to protect users from disinformation, hate speech and other harmful material.

Musk, who describes himself as a "free speech absolutist," pledged to buy Twitter for $44 billion this week, with European Union officials and digital campaigners quick to say that any focus on free speech to the detriment of online safety would not fly after the 27-nation bloc solidified its status as a global leader in the effort to rein in the power of tech giants.

"If his approach will be 'just stop moderating it,' he will likely find himself in a lot of legal trouble in the EU," said Jan Penfrat, senior policy adviser at digital rights group EDRi.

Musk will soon be confronted with Europe's Digital Services Act, which will require big tech companies like Twitter, Google and Facebook parent Meta to police their platforms more strictly or face billions in fines….
(14) YOU'LL WANT TO RUSH TO YOUR NEAREST THEATER 45 YEARS AGO! "Star Wars: The Empire Strikes Back Gets a Modern Trailer Makeover" and ScreenRant admires it greatly.
1980's Star Wars: The Empire Strikes back gets a brand new, modern trailer that doesn't give away any of the film's surprises. As one of the true blockbusters, the release of 1977's original Star Wars movie marked the beginning of one of the most influential franchises of all time. For its first sequel, creator George Lucas stepped back from directorial duties, handing off the role to his former film school professor Irvin Kirshner. With a story by Lucas and a script by Lawrence Kasdan, The Empire Strikes Back took a much darker tone than its predecessor and was all the better for it.
(15) FOR THEIR FANS. This trailer explains what happens when a character "has CGI surgery," shows Chip and Dale going to cons, and hopefully will not have kids ask, "What are the Chippendale dancers?" Coming to Disney Plus in May!
(16) HONEST GAME TRAILER. In "Honest Game Trailers: Tunic," Fandom Games says this game first asks "What if Zelda were a furry?" but then goes on to be a game where all the rules and plot mechanics are hidden, so the game "captures the feeling of being a lost child in Costco." But as you repeat actions over and over, "It's like having OCD–but the fun kind!"
[Thanks to Chris Barkley, Andrew Porter, Michael Toman, Borys Sydiuk, Steven H Silver, Ben Bird Person, Cat Eldridge, Mike Kennedy, Martin Morse Wooster, JJ, and John King Tarpinian for some of these stories. Title credit belongs to File 770 contributing editor of the day Soon Lee.]