(1) THE CHICKEN OR THE EGG, CAME FIRST IT DID. Popular Mechanics takes "An Alarmingly Deep Dive Into the Science of Baby Yoda". Tagline: "We talked to eight actual scientists to find the answers. This is a cry for help."
There have been many famous babies throughout history: The Lindbergh Baby. The Gerber Baby. Baby Jessica. Rosemary's Baby. But has there ever been a baby as universally loved and fawned over as Baby Yoda?

For all the joy that Baby Yoda brings us, he can also be confusing. And not because of the obvious questions, like whether Baby Yoda is the real Yoda. Obviously he's not. The Mandalorian—the Disney+ original series that's given us our favorite non-English-speaking Star Wars character since BB-8—is set between Return of the Jedi (when the O.G. Yoda dies) and The Force Awakens.

It's arguable that Baby Yoda could be the illegitimate love-child of Yoda and Yaddle, the lady Yoda from The Phantom Menace, and there's been some scholarly speculation on that topic, including an investigative report with the refreshingly blunt title, "Did Yoda F**k?"

But whether the Yoda is Baby Yoda's true daddy isn't what fascinates us every time we tune into The Mandalorian. What keeps us coming back for more is trying to figure out what in the actual hell Baby Yoda is supposed to be….
(2) WRITE IF YOU GET WORK. Cat Rambo tweeted highlights from the online class "The Freelancer's Toolkit" with James L. Sutter for the Rambo Academy for Wayward Writers. Thread starts here.
(3) MANGA REVELATIONS. In the Washington Post Simon Denyer profiles Tomoni Shimuzu's What Has Happened To Me, a manga that tells the first-person story of Mihrigul Tursun, a Uighur persecuted by the Chinese: "Japanese manga about a Uighur woman's persecution in China becomes viral hit"
… "What has happened to me — A testimony of a Uyghur woman" recounts the story told by Mihrigul Tursun, a member of the Muslim minority in western China that has faced relentless crackdowns from authorities in Beijing.The manga — as all comic-style works are known in Japan — describes Tursun's imprisonment and torture by the Chinese government, the death of one of her young children while in custody, and the jailing of her husband for 16 years.
(4) KINDLING HIGHER RATES. The Digital Reader announced "Kindle Unlimited Per-Page Rate Jumped in November 2019". Which is a good thing if KU readers are flipping your pages.
Amazon announced on Friday that the Kindle Unlimited funding pool increased by one hundred thousand dollars in November 2019, to $26.1 million, from $26 million in October 2019.

At the same time the per-page rate royalty jumped to d $0.004925, from $0.0046763  in October.
(5) HIGH MAGIC. Nerds of a Feather's Paul Weimer, in "Microreview: The Last Sun, by K.D. Edwards, reviews "an intriguing Urban Fantasy that uses genderqueer characters and the story of Atlantis to tell an intriguing magic-infused story."
In a world very much like ours but where Atlantis existed, and existed into the modern era until the survivors of its fall emigrated to a new home in the New World, a scion of a fallen House is wrapped up in mystery and intrigue, as rivalries, schemes and long set plans collide with that scion's destiny and coming into his true power.

Rune Sun is the last of his kind. House Sun, his tarot card named noble family, has long since fallen and he is the only survivor. A  sword fighter and a sorcerer, he lives doing odd jobs here and there, a down on his luck existence especially given the wealth and power of his peers, and of his life, long ago. It is doing one of those odd jobs, against another noble House, that Sun gets hooked into an intrigue that extends across New Atlantis. That hook, too and just might provide an opportunity for Rune to prove and show his capability and true abilities. If it doesn't wreck his homeland or get him killed first, that is.
(6) FOR BETTER OR WORSE. ScreenRant, in "DCEU: 5 Best Rivalries (& 5 That Make No Sense)", says "the characters in these movies and their conflicts are also not so black-and-white. Some of them are good, but others are not." Here's part of their list:
6 Makes No Sense: Wonder Woman & Ares

Another pointless final battle in the DCEU includes the one in Wonder Woman. Not only did we expect another character to be Ares, but we also focused on a different conflict, which was Diana's belief that Ares was causing wars and the reality that people weren't just all good.

This is why the final battle feels so odd to most viewers. It is just a CGI mess with explosions that are meant to excite those who were expecting such action. But what could have been more logical would be for Diana to finally come to the realization that she was wrong and naive.
(7) CLOSING TIME. Publisher Joe Stech is signing off with Issue 14 of Compelling Science Fiction, his magazine devoted to plausible science fiction.
Welcome to the final issue of Compelling Science Fiction!

The last 3 years have been a fun ride. I wrote a blog post about some of the highlights from my perspective, but here I'll just say: It was a privilege working with so many wonderful authors, and I hope people enjoy these stories for many years to come. I'll be leaving every issue up online indefinitely.

As for this issue, I'm happy to say that we're finishing strong — here are our final five fantastic stories that you can read right now…
Stech wanted hard sf, as he thought of it, but to communicate that he came up with a less-fraught alternative term:
"Plausible science fiction," in this context, means "science fiction that tries not to disrupt suspension of disbelief for people that have knowledge of science and engineering." This can mean not blatantly contradicting our current knowledge of the universe, and it can also mean not blatantly ignoring how humans generally behave. It also means internal self-consistency.
(8) TODAY IN HISTORY.
December 15, 1978 — Superman: The Movie premiered. It would win a Hugo at  Seacon '79 with The Hitchhiker's Guide to the Galaxy radio program and Watership coming in second and third respectively. Likewise Rotten Tomatoes has 94% of their reviewers giving Superman a positive review.  That it was boffo at the  box office and a critical favorite is hardly surprising either.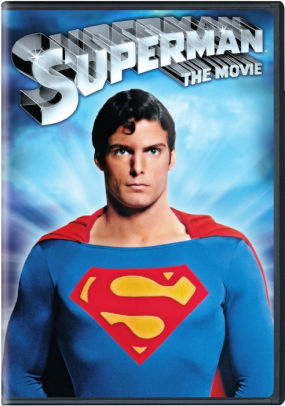 (9) TODAY'S BIRTHDAYS.
[Compiled by Cat Eldridge.]
Born December 15, 1923 — Freeman Dyson, 96. Physicist best known in genre circles for the concept he theorized of a Dyson Sphere which would be built by a sufficiently technologically advanced species around a sun to harvest all solar energy. He credited Olaf Stapledon in Star Maker (1937), in which he described "every solar system… surrounded by a gauze of light traps, which focused the escaping solar energy for intelligent use" with first coming up with the concept. 
Born December 15, 1948 — Cassandra Harris. She was in For Your Eyes Only as the Countess Lisl von Schlaf. Pierce Brosnan, her third husband, met producer Albert R. Broccoli while she was shooting her scenes and was cast in four Bond films as a result. Her genre resume is short otherwise, an appearance on Space: 1999, and a likewise one-off on Shadows, a YA scary show. (Died 1991.)
Born December 15, 1949 — Don Johnson, 70. Though Miami Vice is where most will know him from, he has impressive genre creds including the lead in the Ellison-derived A Boy and Dog, voicing Wazir's Son in Aladdin and the Wonderful Lamp, Office Andy Brady in the Revenge of the Stepford Wives film and another Sheriff, Earl McGraw, in the From Dusk till Dawn: The Series.
Born December 15, 1954 — Alex Cox, 65. Ahhh, the Director who back in the early Eighties gave us Repo Man. And that he got a co-writer credit for the screenplay of Fear and Loathing in Las Vegas before it was completely rewritten by Gilliam. No, what interests me is that he's listed as directing a student film version of Harry Harrison's Bill, the Galactic Hero at University of Colorado Boulder just a few years ago!
Born December 15, 1963 — Helen Slater, 56. She was Supergirl in the film of that name,  and returned to the 2015 TV series of the same name as Supergirl's adoptive mother. Also within the DC Universe, she voiced Talia al Ghul in in Batman: The Animated Series. Recently she also voiced Martha Kent in DC Super Hero Girls: Hero of the Year. And Lara in Smallville… And Eliza Danvers on the Supergirl series.  Me? I'm not obsessed at all by the DC Universe though the DCU streaming app is my sole entertainment budget other than an Audible subscription.  Her other genre appearances include being on Supernatural, Eleventh Hour, Toothless, Drop Dead Diva and Agent X. 
Born December 15, 1970 — Michael Shanks, 49. Best known for playing Dr. Daniel Jackson in the very long-running Stargate SG-1 franchise. His first genre appearance was in the Highlander series and he's been in a lot of genre properties including the Outer Limits, Escape from Mars, Andromeda (formally titled Gene Roddenberry's Andromeda and there's a juicy story there), Swarmed, Mega Snake, Eureka, Sanctuary, Smallville, Supernatural and Elysium. Wow! 
(10) MILES TO GO. Marvel Comics presents "Rapid-Fire Questions with Saladin Ahmed."
Writer for Spider-Man: Miles Morales and The Magnificent Ms. Marvel, Saladin Ahmed, answers the hard-hitting questions about Kamala and Miles.
(11) OVERWHELMED BY RELATIVISM. The Chengdu in 2023 Worldcon bid prompts Steve Davidson to ask a basket of questions in "The Future for WSFS" at Amazing Stories.
As WSFS – empowered by its ever-shifting fannish membership – moves towards the greater realization of the initial word in its name – World – it will be increasingly called to task over issues and concerns that it has heretofore not had to grapple with.  No longer can Fannish politics enjoy wide separation from real world politics.  One of those questions will surely be How do we assess the fitness of a country to host a Worldcon?

That single question is replete with detail and nuance.  Previously, we've applauded governmental support of Worldcons;  Finland was underwritten by the Finnish government;  New Zealand's Prime Minister recently endorsed an upcoming convention.  On the other hand Chengdou would be taking place in a city that has been designated as a center for science fiction by the Chinese Government and is undoubtedly receiving both financial and material support from the same.

When a government's support and endorsement is limited to just a bit of funding and some promotional support, we're unlikely to question its motives (of course they love fans), but at what point do we begin to question those motives?  At what point does our desire for such impact other aspects of our community, and how much influence are we prepared to accept?  (Remember that Scientology attempted to use promotional and financial support to co-opt as Worldcon and its awards.)…
(12) SOMETHING MISSING. Rob Latham identifies snubs and surprises in a review of Gary K. Wolfe's Sixties novel anthology for Library of America in "An Uneven Showcase of 1960s SF" at LA Review of Books.
…The shortcomings of this set derive, in large part, from constraints not wholly of the editor's making. Probably because the press wanted to extend its coverage as much as possible, a decision was made to exclude writers who had been featured in the earlier 1950s volumes, meaning that talents who continued to produce compelling work into the subsequent decade — Heinlein, Fritz Leiber, James Blish, Frederik Pohl — were programmatically passed over. At the same time, major authors whose work has come to define the 1960s, but who were already spotlighted in single-author collections, were barred as well: hence, this set does not include Dick's The Man in the High Castle (1962) or Ubik (1969), Le Guin's The Left Hand of Darkness (1969), or Kurt Vonnegut's Cat's Cradle (1963) or Slaughterhouse-Five (1969). And the goal of gathering as many texts as possible into two manageable volumes meant that exceptionally long books could not be chosen, which ruled out the novel often voted by fans as the best ever written in the genre, Frank Herbert's Dune (1965). Finally, the goal of "balanc[ing] the halves of the decade" — as Wolfe puts it in his introduction — has produced a first volume that is significantly inferior, aesthetically, to the second, since (for reasons I explain below)…
(13) FURSUITING. Mara Reinstein in Parade gives an extensive background to CATS: "Cats Returns! James Corden and Rebel Wilson Take Us Behind the Scenes of the New Cats Movie".
Ask the Cats cast members why they wanted to be a part of the movie, and the answers all circle back to, well, memories—of the original musical.

Corden, 41, a Tony and Emmy winner perhaps best known for belting out music with celebrities on the hugely popular "Carpool Karaoke" segments on his Late Late Show on CBS, recalls seeing the production with his parents as a 13-year-old in London in the early 1990s. "I remember thinking, Man, this is a spectacle," he says. "I knew the movie would be great fun." Wilson, who attended theater school in her native Australia, was visiting London in the early 2000s and caught a performance from the cheap seats. "I had to watch it with little binoculars," she recalls, "and I was still blown away."

For Dench, 85, the film served as a Cats homecoming. Back in 1981, she was slated to be part of the original production but had to pull out because of an injury. "We were concentrating every minute of every day on behaving like cats and trying to translate that into a way of moving," she says. "But I snapped my Achilles tendon during one of the rehearsals, and as anyone knows, that can take a while to heal." She was "very pleased" to be invited to join the movie production.
(14) OUT OF BREATH. An interview conducted with Richard K. Morgan in 2018 by Professor Sara Martin Alegre is presented in "Thin Air, Deep Dive".
The novel is called Thin Air partly because this refers to how the 'terraform eco-magic' has failed to generated atmospheric conditions beyond 'four percent Earth sea level standard'. Why this pessimism? Can you also tell a little about the 'lamina' and about the role of nanotech in developing Mars?

There is a central conceit that I keep – not consciously, I swear! – returning to in my work. It takes different metaphorical guises, but at root it's always the same sense of something grand and worthwhile being abandoned by vicious and stupid men in favour of short-term profit and tribal hegemony. You see it in the regressive politics of the Protectorate in the Kovacs novels, the way both the Yhelteth Empire and the – so-called – Free Cities fail their duty as civilisations in A Land Fit for Heroes. So also with Thin Air – the landscape is littered with the markers of a retreat from the grand scheme of terraforming and building a home for humanity on Mars, in favour of an ultra-profitable corporate stasis and an ongoing lie of highly emotive intangibles sold to the general populace in lieu of actual progress. Take a look around you – remind you of anything?
(15) FOUND FOOTAGE. In the "news to me" department – a 2010 episode of Pawn Stars featured a clump of silver rupees recovered from a shipwreck found off the coast of Sri Lanka by Arthur C. Clarke and Mike Wilson in 1961. The discovery became the basis for the book The Treasure of the Great Reef. Clarke's name is mentioned several times in episode's "Taj Mahal sunken treasure" segment, which starts around 1:10 of this video:
(16) THE PERILS OF BLABBING. YouTuber TheOdd1sOut's review of "The Dark Crystal: Age of Resistance" was #1 on the trending tab. Apparently because its anecdotes revolve around why Jim Henson's daughter was peeved at an earlier review and the nondisclosure agreement he had to sign before screenings of the new series.
[Thanks to Cat Eldridge, John King Tarpinian, JJ, Martin Morse Wooster, Chip Hitchcock, Mike Kennedy, Michael Toman, N., and Andrew Porter for some of these stories. Title credit goes to File 770 contributing editor of the day Andrew.]