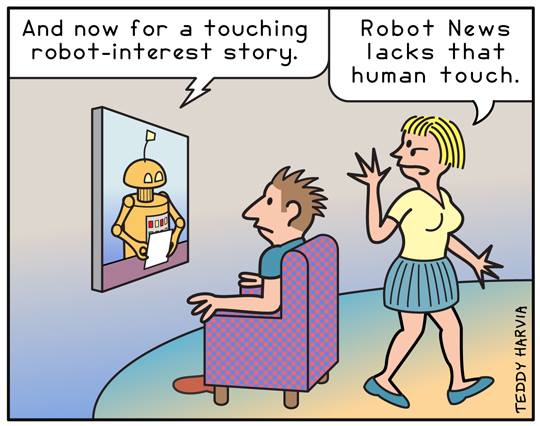 (1) GRRM BOUND FOR BELFAST. TitanCon EuroCon 2019 has announced their first Guest of Honour, George R. R. Martin.
Science fiction, fantasy and horror writer George R.R. Martin began his SFF career in comics, writing letters to the Stan Lee-written Fantastic Four and Avengers in the mid-1960s, and published his first novel in 1977. A multiple winner of the Hugo, Nebula and World Fantasy Awards, Martin was already critically acclaimed for his novels Fevre Dream, Dying of the Light and Tuf Voyaging, and his work on the Wild Cards superhero anthology series, when released his game-changing fantasy novel A Game of Thrones in 1996….

George was instrumental in TitanCon's creation, as you can read about in our TitanCon History page, and appeared at our first pre-con Moot. So it is only fitting that he returns to Belfast to see our take on EuroCon!
TitanCon has announced two other participants as well —
We are also proud to present our, for the first time ever, Toastmutant!

Pat Cadigan and Peadar Ó Guilín have agreed to achieve some sort of symbiosis and appear as our Toastmutant – as if there was ever any doubt that we wanted, nay needed, them both? We hope it wont be too messy! We know they are going to be wonderful hosts, and Pat will turn the party out, whilst minding Peadar and helping him curb his cannibalistic tendencies.
(2) OOPS! ChiZine Publications suffered a little bit of a disaster this weekend at Boskone:
Brett and Sandra are at Boskone 56 right now. Our entire stock of books was mistakenly put out on the freebie table.

If you grabbed a book from or see someone with a CZP, CHITEEN, or CHIGRAPHIC book, please tell them to return them to us at our dealer's table, location A5. Or you can just come and pay for it! We are reasonably priced!
They later posted some good news:
We are quite overcome. Thank you to all the fans, readers and everyone at Boskone 56… A bunch of our missing books (that were mistakenly put out on the freebie table) were returned! We have recovered almost a full third. So our dealer's table no longer looks so sparse. Come by and see our wares!
(3) CINEMA AUDIO SOCIETY AWARDS. Given February 16, the 2019 Cinema Audio Society Award winners were light on sff. The only genre winner was:
MOTION PICTURE – ANIMATED
Isle of Dogs
Original Dialogue Mixer: Darrin Moore
Re-recording Mixer: Christopher Scarabosio
Re-recording Mixer: Wayne Lemmer
Scoring Mixer: Xavier Forcioli
Scoring Mixer: Simon Rhodes
Foley Mixer: Peter Persaud, CAS
(4) BLACK PANTHER. Kenneth Turan, the LA Times' revered film critic, presents his case: "Oscars: Why 'Black Panther' deserves to win best picture".
…Nowhere is it written, though voters sometimes act as if it is, that the Oscars are an elitist award for which mass-appeal movies need not apply. In a sane world, intelligently satisfying an enormous audience should be one of the things the Oscars are all about.

The key word there is "intelligently," and if you've watched more than your share of superhero movies, you know that quality is often in short supply in a genre dominated by business-as-usual boilerplate.

Coogler (who cowrote with Joe Robert Cole) ensured that "Black Panther" would be an exception, in part by retaining his core creative team of collaborators, including composer Ludwig Goransson and production designer Hannah Beachler (both Oscar-nominated) as well as editor Michael P. Shawver and cinematographer Rachel Morrison.

Adding costume designer Ruth E. Carter (also nominated, for the third time in a distinguished career) was icing on the cake….
(5) COMPETING MARVELS. Adam Lance Garcia, in "The Twisted Story of How We Wound Up With Two Captain Marvel Movies (And Why One is Named SHAZAM!)" on Yahoo! Entertainment, discusses the backstory of how C.C. Beck and Bill Parker created Captain Marvel for Fawcett Comics in 1940, how National Comics sued Fawcett claiming that Captain Marvel was a copy of Superman, how Fawcett killed Captain Marvel as a result of the lawsuit, and how Marvel resurrected the name for a different character in the late 1960s, forcing DC to rename the character Shazam! when they revived it in 1972.
First we need to rewind to 1938, when Superman created the superhero genre overnight, and comic book publishers, eager to get into the burgeoning superhero market, began creating countless flash-in-the-pan heroes in an attempt to recapture the magic of Superman.

Heroes such as Major Victory, Stardust the Super Wizard and Air-Male and Stampy — yes, these are all real — would only last a few issues before being tossed into the dustbin of comics history.

But in 1939, writer Bill Parker and artist C.C. Beck created a hero that, for a time, would become the most popular superhero in the world.

His name? Captain Marvel….
(6) TRAILER SPOOF. Not only does this Captain have a split personality, she can't remember one of them…
In this animated parody of the Captain Marvel movie trailer, the titular Capitano gets her mission to eliminate Skrulls confused with her personal hatred of senior citizens, Talos reveals what a true megastar he is and Nick Fury refuses to throw the first cat-punch. Let's war party!
(7) IDEAS. Andrew Liptak, in the February 17 edition of Wordplay, tells what he's looking for at conventions:
…Cons can sometimes be frustrating (your milage will vary from con to con), but I've been finding these sorts of events excellent for networking within the SF/F field, but not so much for getting anything productive out of them when it comes to the panels and programming. My standing advice for authors — if you're looking for inspiration / advice / information that will be useful to you as a writer — is to hit up industry conventions and conferences instead. My trip to the West Point Modern War Institute's conference last fall generated more useful ideas and talking points than I've gotten at places like Boskone or ReaderCon. I did get one solid idea for a story out of one panel, and I'm going to try and write that up this week…
(8) EXTENDED DOOM. Here's a long-version trailer for DC's Doom Patrol, which DCUniverse began airing on February 15.
(9) TODAY'S BIRTHDAYS.
[Compiled by Cat Eldridge.]
Born February 17, 1912 — Andre Norton. She penned well over a dozen series, but her major series was Witch World which began rather appropriately with Witch World in 1963. The first six novels in that series were Ace Books paperback originals published in the Sixties. (Died 2005.)
Born February 17, 1930 — Ruth Rendell. whose full name of Ruth Barbara Rendell, Baroness Rendell of Babergh, CBE (née Grasemann) is quite wonderful. I know her only as an English author of very superb thrillers and somewhat disturbing murder mysteries but ISFDB lists her as doing horror as well to my surprise in the form as three novels, to wit The Killing Doll, The Tree of Hands and The Bridesmaid, plus a not inconsiderable amount of short fiction that is fantasy no doubt. She was also the editor of A Warning to the Curious: The Ghost Stories of M.R. James. (Died 2015.)
Born February 17, 1939 — Kathy Keeton. Founder and publisher of Omni. It was founded by her and her partner and future husband Bob Guccione, the publisher of Penthouse. It would publish a number of stories that have become genre classics, such as Card's "Unaccompanied Sonata", Gibson's "Burning Chrome" "and "Johnny Mnemonic" and George R. R. Martin's "Sandkings" to name a few of the stories that appeared there. (Died 1997.)
Born February 17, 1947 — Bruce Gillespie, 72. He's one of the major Australian SF fans and is best known for his long-running fanzine SF Commentary. Over the years, he's published The Metaphysical Review, Steam Engine Time and is currently putting out Treasure. He was fan guest of honour at Aussiecon 3, the 57th Worldcon held in Melbourne in 1999.
Born February 17, 1954 — Don Coscarelli, 65. A film director, producer, and screenwriter best known for horror films. His credits include the Phantasm series, The Beastmaster, and Bubba Ho-Tep, the latter based a novella by Joe R. Lansdale whom I've met and who is a really nice person.
Born February 17 1974, — Jerry O'Connell, 45. Quinn Mallory on Sliders, a series whose behind the broadcast politics is too tangled to detail here. His first SF role was on Mission to Mars as Phil Ohlmyer with the SF dark comedy Space Space Station 76 with him as Steve being his next role. He's done a lot of of DCU voice work, Captain Marvel in Superman/Shazam!: The Return of Black Adam, Clark Kent / Superman in Justice League vs. Teen Titans and Justice League: Throne of Atlantis, Justice League Dark, The Death of Superman and Reign of the Supermen where he also plays Cyborg Superman. The latter film is kickass excellent.
Born February 17, 1979 – Dominic Purcell, 40. Best known as Mick Rory / Heat Wave in The Flash and Legends of Tomorrow, as well as Dracula from Blade: Trinity. He was lead as Tim Manfrey in Primeval where I'm assuming the giant croc ate him. Was that a spoiler? Oh well. Blood Creek, previously known as Creek and Town Creek — marketing woes? — has him as Victor Alan Marshall mixing with the occult and Nazis. Lastly I've got him on Beastmaster as Kelb in a recurring role.
(10) I'M SORRY, I'LL READ THAT AGAIN. "Maine farm's bid to save 'Game of Thrones' goats imperiled by crackdown on semen" was a headline in the Bangor Daily News this week. The story involves efforts to sustain an endangered breed of goats. One of them was eaten by a dragon on Game of Thrones, but that was a CGI dragon and not really why they're endangered….
Much of the semen comes from goats in Johanna Thorvaldsdottir's flock on her farm, Haafell, in Borgarnes, Iceland. Thorvaldsdottir owns the world's largest flock of Icelandic goats, with 208 in total. Her goats were the lucky flock featured in the 2014 "Game of Thrones" episode.
(11) HAVE AN APPLE, DEARIE? Paste Magazine delights readers with news that "Colleen Doran Adapts Neil Gaiman's Snow, Glass, Apples for Dark Horse Comics".
Today, we bring Gaiman fans even more glad tidings: "Snow, Glass, Apples", Gaiman's chilling retelling of the Snow White fairy tale, will join Dark Horse's growing stable of Gaiman adaptations courtesy of The Sandman contributor Colleen Doran, who previously adapted and illustrated Gaiman's Troll Bridge.

In typically topsy-turvy Gaiman fashion, Snow, Glass, Apples portrays a not-so-evil queen desperately trying to stop her wicked step-daughter's "happily" ever after that was never supposed to be. Stopping ever after, however, is no small task…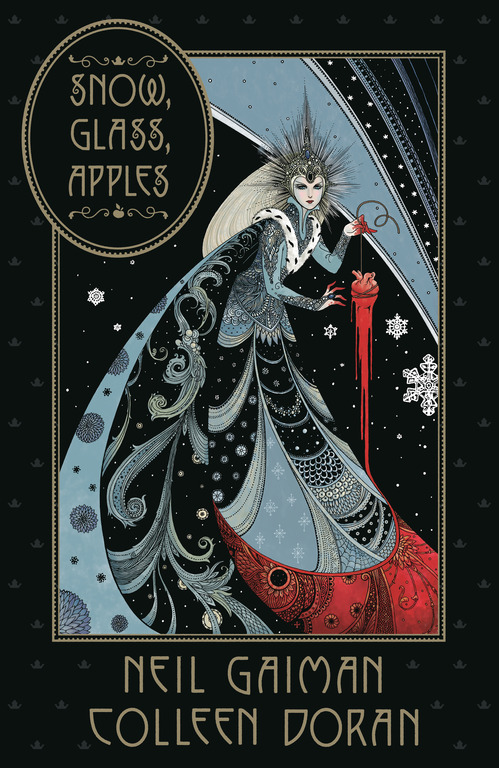 (12) PLUS CA CHANGE. Despite tons of changes going on, Forbes contributor Mark Hughes thinks the DC Extended Universe is going great ("Why The Future Of DCEU Movies Looks Brighter Than Ever"). The article is long enough to strain the attention span of even those who haven't been Twitterized, but maintains an almost uniformly positive view throughout. Some of the additions and changes below to the DC movie universe are recent and some date back a few months, but the stuff addressed in Hughes' article includes:
An Aquaman spinoff, The Trench, has been announced
The Aquaman sequel has signed a screenwriter
Wonder Woman 1984 was delayed from the original mooted date, leaving only Shazam! and Joker on the 2019 slate for the DCEU
The Flash is still in preproduction with no start date announced
James Gunn—after being booted from working on the Marvel Cinematic Universe—has been hired in the DCEU
The next Suicide Squad movie will be a "soft reboot" rather than a sequel and will drop Harley Quinn
There seems to be no future for the Jared Leto version of Joker (from Suicide Squad) so don't expect Leto to share the screen with Margot Robbie (at least in the DCEU)
Superman probably will not take to the screen for the next few years; a Supergirl movie is up next in that corner of the DCEU—circa 2021
After losing one writer-director-actor (Ben Affleck), The Batman movie has a writer-director (Matt Reeves) on board, but the script is still being polished
Rumors are ongoing about New Gods and Green Lantern Corps projects, but nothing is firm on either (especially the latter)
Tons of other potential projects are mentioned, but they're even more speculative
(13) MUSIC OF THE SPHERES. [Item by Mike Kennedy.]NPR: "Ph.D. Student Breaks Down Electron Physics Into A Swinging Musical" (The title is slightly misleading in that it's about formation of Cooper pairs, superconductivity, and even delves a little into quantum computing).
It took [PhD candidate] Senarath Yapa six weeks to choreograph and write the songs for "Superconductivity: The Musical!" — a three-act swing dance depicting the social lives of electrons. The video is based on his master's thesis, which he completed while pursuing his degree at the University of Victoria in Canada.

[…] "Superconductivity relies on lone electrons pairing up when cooled below a certain temperature," Senarath Yapa told Science. "Once I began to think of electrons as unsociable people who suddenly become joyful once paired up, imagining them as dancers was a no-brainer!"
(14) BOOK FUNNIES. This kind of listicle can be tedious; or it can illuminate basic truths. Well, OK, not basic, but a lot of truths ("21 A+ Jokes About Books That Will Make You Snort-Laugh"). Many in Buzzfeed's collection of tweets about books relate to genre works; many others are simply relatable.
(15) PHONE HOME. ScienceAlert.com says "An Asteroid Will Block Our Brightest Star on Monday, And Astronomers Need Your Help".
An occultation of Sirius (by an asteroid named Jürgenstock) will be observable in parts of South America, Central America, and the Caribbean Monday 18 February and some astronomers are asking for your help. (Note the this projected path of the occultation is a major shift from that reported at the time the ScienceAlert article was written. That earlier prediction crossed a large swath of North America.)
Full instructions for how to help can be found in a post in this post by Bill Merline and David Dunham.
(16) IS THIS COOL, OR WHAT? Put me down for "What?" This idea definitely fits my notion of "counter-intutive" — "Elon Musk Says SpaceX Is Developing a Complex 'Bleeding' Heavy-Metal Rocket Ship".
The spaceship is designed to be refueled in low-Earth orbit in order to propel 100 passengers and more than 100 tons of cargo at a time to Mars.

But the success or failure of the launch system – and by extension Musk's plan to back up the human race – may boil down to the viability of two major and recent design changes, which Musk has described as "radical" and "delightfully counterintuitive."

One change involves building the spaceship from stainless-steel alloysinstead of carbon-fibre composites.

But the most surprising shift, according to aerospace-industry experts, is the way Starship will try to keep itself from burning up in the atmospheres of Mars and Earth.

Instead of relying on of thousands of heavy ceramic tiles to shield Starship from heat, as NASA did with its space shuttle, Musk says the spaceship will "bleed" rocket fuel through tiny pores to cool itself down.

In theory, putting liquid between Starship's steel skin and the scorching-hot plasma generated while it plows through atmospheric gases would prevent the ship's destruction
(17) HELP ME OBI-WAN SHOE-NOBI. Time to upgrade your kicks? Maybe this is what you're looking for (DorkSideOfTheForce: "Inkkas Star Wars New Rebel Footwear Collection is now available"). They're available in a wide range of unisex sizes, but apparently not in various widths. Most styles are slip ons, but there are also lace ups including some high tops.
These are the shoes you are looking for. The Inkkas new Star Wars Rebel Collection has arrived with characters such as Princess Leia, R2-D2, and Chewbacca.

Available for both men and women the new Star Wars Rebel Collection by Inkkas is here! Take your pick from boots, to high tops, and slip-on shoes representing both the Rebellion and The Empire….

Who run the world? Girls. Who run the universe? Also, girls. Obviously. The Future is FEMALE, y'all, and these tough and brilliant characters are all the reminder that we need to stand up and fight for what matters.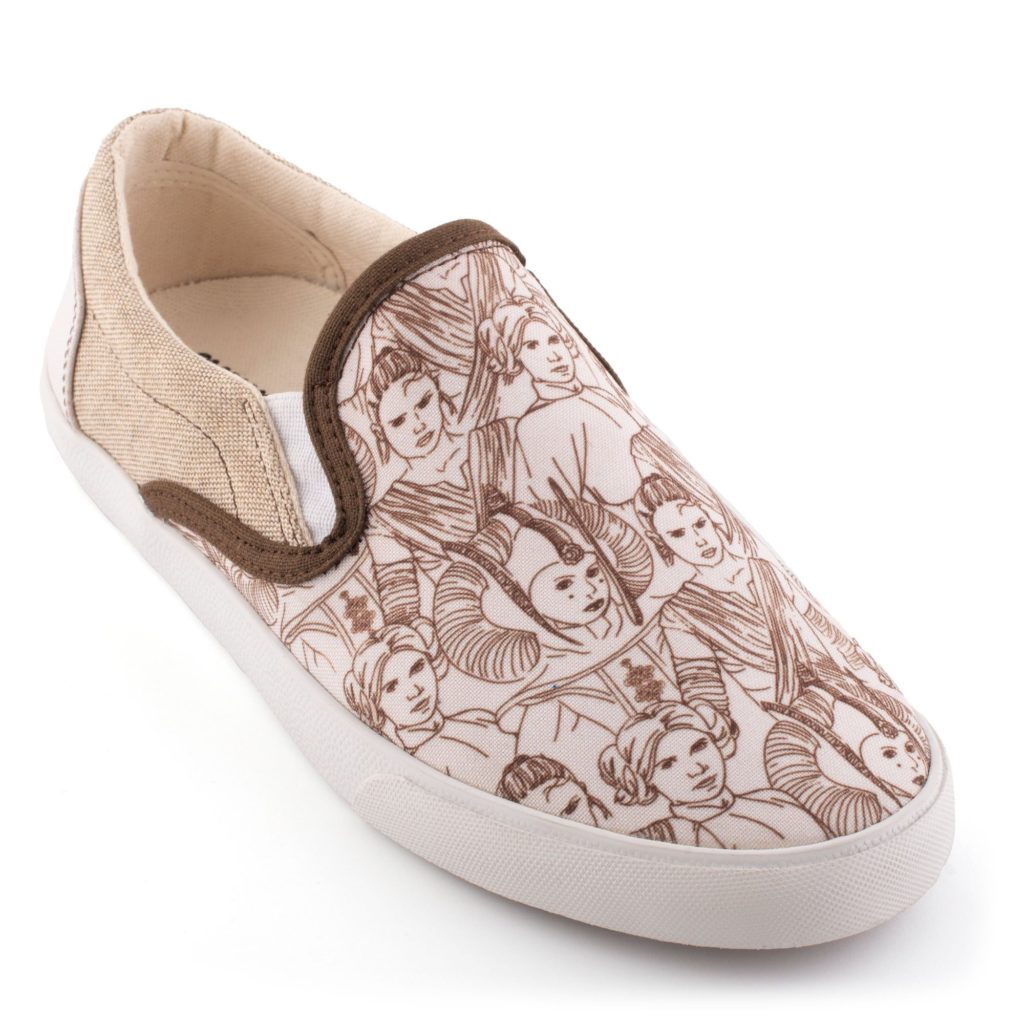 *bleep bloop bleep bloop* We couldn't have said it better ourselves, R2-D2! That heroic droid always knows exactly what to say. In case you need some translation help: this shoe features a clean and striking representation of one of our favorite characters on a sleek, slim slip on shoe.
[Thanks to Mike Kennedy, Sophie Jones, Andrew Porter, Martin Morse Wooster, Carl Slaughter, John King Tarpinian, JJ Chip Hitchcock, Mlex, and Cat Eldridge for some of these stories. Title credit goes to File 770 contributing editor of the day Peer.]