(1) CHINA CENSORS FIX FIGHT CLUB. Remember the first rule of Fight Club? That's okay. Just don't remember the final scenes. BBC News reports "China changes Fight Club film ending so the authorities win".
The ending to cult 1999 US film Fight Club has been removed for viewers in China, and replaced by a screen with a message saying the authorities won.

The original ending saw Edward Norton's narrator killing his imaginary alter-ego Tyler Durden, played by Brad Pitt, before bombs destroyed buildings in the climax to a subversive plot to reorder society, dubbed Project Mayhem.

In China, before the explosions, a message now says the police foiled the plot, arrested the criminals and sent Durden to a "lunatic asylum".

The new finale tells viewers: "Through the clue provided by Tyler, the police rapidly figured out the whole plan and arrested all criminals, successfully preventing the bomb from exploding.

"After the trial, Tyler was sent to lunatic asylum receiving psychological treatment. He was discharged from the hospital in 2012."

Director David Fincher's film has recently been added to streaming platform Tencent Video, and Human Rights Watch described the changes as "dystopian".

…The changes were flagged up on social media by outraged viewers who had previously seen pirated copies of the original.

It's not uncommon for Chinese censor to make cuts to Western films, but it's more rare for them to change an ending.

Some social media users made light of the new Fight Club ending.
Of course, that film's not sff. They're probably fine with ending to 1984 – the only problem is the whole movie that precedes it.
(2) BLEEP OF THE RINGS. Were there censors in Middle-Earth? "Billy Boyd and Dom Monaghan Talk Best LOTR Swears" in the latest episode of The Friendship Onion podcast (which you can access here.) Yahoo! Lifestyle sets up the preview: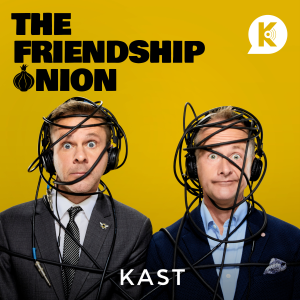 In this clip, Billy Boyd and Dominic Monaghan delightedly discover that The Lord of the Rings has a PG-13 rating in the United States. This means the movie could have contained a singular swear word. Of course, the movies didn't actually make use of this ability. But Boyd and Monaghan, in true Merry and Pippin style, invite us to imagine the possibilities.

Their top choices? Gandalf saying, "F**cking fool of a Tuck." Or Pippin say, "Oh, I'm really f**cking sorry, Gandalf." And the best one, of course. the idea of Aragorn saying, "My friends, you f**cking bow to know one." I admit that's where I lost it. Nothing like the King of Gondor dropping a casual swear at the most emotional moment.
(3) PRATCHETT BIO ON THE WAY. It's a big news day for Terry Pratchett fans. In the first of three items, the Guardian's Alison Flood says Rob Wilkins, head of Pratchett's literary estate, is producing an official biography of Terry Pratchett.
Rob Wilkins, Terry Pratchett's former assistant and friend, is writing the official biography of the late Discworld author, which will move from his childhood to the "embuggerance" of the Alzheimer's disease he was diagnosed with in 2007.

Pratchett was working on his autobiography when he died in 2015, but "following his untimely death from Alzheimer's disease, the mantle of completing Terry Pratchett's memoir was passed to Rob", said publisher Transworld.

It will include "fragments" from the memoir Pratchett was working on before he died, the publisher added….
(4) VIMES BOOTS. "Terry Pratchett estate backs Jack Monroe's idea for 'Vimes Boots' poverty index" in the Guardian.
Terry Pratchett's estate has authorised Jack Monroe to use the "Vimes Boots Index" as the name of her new price index, which is intended to document the "insidiously creeping prices" of basic food products.

The author's daughter, writer Rhianna Pratchett, said her father would have been proud to see his work used in this way by the anti-poverty campaigner. Monroe was prompted to create her index after inflation jumped to 5.4% last week, and she found herself "infuriate[d]" that the index (the consumer price index or CPI) used for this calculation "grossly underestimates the real cost of inflation as it happens to people with the least". She laid out how the prices of "value" product ranges in supermarkets had soared over the last decade – rice in her local supermarket had increased in price from 45p for a kilogram bag last year, to £1 for 500g, a 344% increase – and how the number of value products has shrunk. She was soon working with economists, charities and analysts to compile her own index….
(5) SECOND SERVING OF OMENS. "'Good Omens': Cast Confirmed For Season 2 Of Neil Gaiman's Amazon Fantasy Series", and Deadline has their names.
Cast has been set for season two of Amazon and BBC's Neil Gaiman fantasy series Good Omens, which remains in production in Scotland.

Reprising his role as Metatron is Derek Jacobi (Gladiator) and joining the cast for season two is his I, Claudius co-star Dame Siân Phillips (Dune).

Also returning this season in roles that span heaven, hell, and earth are the trio from The League of Gentlemen Mark Gatiss (Sherlock), Steve Pemberton (Killing Eve), and Reece Shearsmith (Inside No. 9).

Niamh Walsh (The English Game) returns, while joining in new roles are Tim Downie (Outlander), Pete Firman (The Magicians), Andi Osho (I May Destroy You), and Alex Norton (Pirates of the Caribbean).
However, neither Frances McDormand (God) nor Benedict Cumberbatch (Satan) will be back for season two.
(6) BLACK TO THE FUTURE. The Hollywood Reporter interviews the actress: "Keke Palmer on How 'Alice' Explores Black Freedom Through Its Time Twist".
Alice, which is due out in theaters March 18 via Roadside Attractions, is inspired by true events of Black Americans who remained enslaved after the Emancipation Proclamation. A blend of time travel, historical drama and revenge thriller, the movie is an ode to (and spin-on) Blaxpoitation films….

There's this acknowledgment that Black people have limitations around time travel because they don't have the same freedoms as now. But this movie doesn't pull its main character into the past; it pulls her forward into freedom and the future. How does that make this film different than works with a similar storyline?

Yes, it's set in the past, but it is pulling into the future. I think that's a big thing. Where we start and then mostly live in the 1970s space, [which] still feels like now in a sense. Ultimately, that's what the movie is saying. Things aren't done and over just like that. Everything doesn't just change. But you keep going, not in spite of but because of — like Alice. You keep going because of the Franks because of the Martin Luthers because of the Malcolm Xes. Also, it's not going to be the same fight each time. I'm excited to see how people will unpack and digest that. When I think about the time travel in this film, it doesn't feel like we are waiting in the back. And it's being used in a way that reflects a mirror of us today. So many of us today are Frank. But then you look at Alice, who was just in the field, and you're like, "What the hell am I doing?"
(7) WHAT'S THAT YOU SAY? [Item by SF Concatenation's Jonathan Cowie.] Word of Mouth is a sort of whimsical philosophy-of-language radio show on BBC Radio 4. Yesterday's episode – now available for downloading for a month (and on BBC Sounds thereafter, if you have an account) – sees a discussion on alien communication following first contact. Along the way they discuss the film Arrival and the novel Project Hail Mary. Word of Mouth, "It's language, Jim, but not as we know it".
Could aliens 'speak' in chemicals? Could they converse in electricity? Would they be able to hear us? In the absence of a Star Trek-style universal translator, how would you talk to an alien newly arrived on Planet Earth?

Dr Hannah Little is a science communicator, linguist and comedian. She joins Michael Rosen for some fascinating thought experiments on extraterrestrial communication and animal interactions closer to home. What might all this tell us about how human language first appeared, and why does it matter?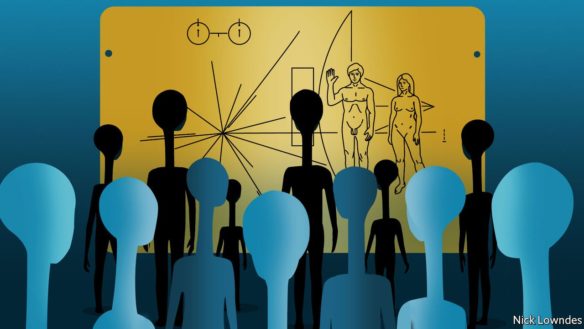 (8) MEDIA BIRTHDAY.
1994 — [Item by Cat Eldridge.] Twenty-eight years ago on PTEN, the Prime Time Entertainment Network, a syndicated network organized by Warner Brothers, the Babylon 5 series premiered.  It was created by writer and producer J. Michael Straczynski and it followed the pilot film Babylon 5: The Gathering which aired a year earlier. It would run for five twenty-two episode seasons as planned plus six related films. 
It generated a spin-off series, Crusade, but that only lasted thirteen episodes. Two other series were planned, The Legend of the Rangers and The Lost Tales, but neither got past the pilot.
Its cast was marked by tragedy with a number of the principal actors dying young including Mira Furlan, Richard Biggs, Jeff Conaway, Jerry Doyle, Andreas Katsulas and Michael O'Hare.
It won two Hugo Awards for "The Coming of Shadows" at L.A. Con III and "Severed Dreams" at LoneStarCon II. Neil Gaiman wrote an episode, "The Day of The Dead" which is on my frequent rewatch list. Harlan Ellison is the voice of Zooty in this episode.
Babylon 5 in revised print is streaming on HBO Max.
(9) TODAY'S BIRTHDAYS.
[Compiled by Cat Eldridge.]
Born January 26, 1918 — Philip José Farmer. I know I've read at least the first three Riverworld novels (To Your Scattered Bodies Go, The Fabulous Riverboat and The Dark Design) but I'll be damned if I recognize the latter ones. Great novels those first three are. And I'll admit that I'm not familiar at all with the World of Tiers or Dayworld series. I'm sure someone here has read them. I do remember his Doc Savage novel Escape from Loki as being a highly entertaining read, and I see he's done a number of Tarzan novels as well. (Died 2009.)
Born January 26, 1928 — Roger Vadim. Director, Barbarbella with Jane Fonda in a leather bikini. That alone gets a Birthday Honor. But he was one of three directors of Spirits of the Dead, a horror anthology film. (Louis Malle and Federico Fellini were the others.) And not to stop there, he directed another horror film, Blood and Roses (Et mourir de plaisir) and even was involved in The Hitchhiker horror anthology series. (Died 2000.)
Born January 26, 1929 — Jules Feiffer, 93. On the Birthday list as he's the illustrator of The Phantom Tollbooth. Well, and that he also worked on Eisner's Spirit, starting in 1946 as an art assistant and later the primary writer til the strip ended in 1952, which helped get him into the Comic Book Hall of Fame. Let's not overlook that he wrote The Great Comic Book Heroes in the Sixties which made it the first history of the superheroes of the late Thirties and Forties and their creators.
Born January 26, 1943 — Judy-Lynn Del Rey. Editor at Ballantine Books after first starting at Galaxy Magazine. Dick and Asimov were two of her clients who considered her the best editor they'd worked with. Wife of Lester del Rey. She suffered a brain hemorrhage in October 1985 and died several months later. Though she won a Hugo Award for Best Professional Editor after her death, her widower turned it down on the grounds that it only been awarded because of her death. (Died 1986.)
Born January 26, 1949 — Jonathan Carroll, 73. I think his best work by far is The Crane's View Trilogy consisting of Kissing the Beehive, The Marriage of Sticks and The Wooden Sea. I know de Lint likes these novels though mainstream critics were less than thrilled. White Apples I thought was a well-crafted novel and The Crow's Dinner is his wide-ranging look at life in general, not genre at all but fascinating.
Born January 26, 1960 — Stephen Cox, 62. Pop culture writer who has written a number of books on genre subjects including The Munchkins Remember: The Wizard of Oz and Beyond, The Addams Chronicles: Everything You Ever Wanted to Know about the Addams Family, Dreaming of Jeannie: TV's Primetime in a Bottle and The Munsters: A Trip Down Mockingbird Lane. I'll admit to being puzzled by his Cooking in Oz that he did with Elaine Willingham as I don't remember that much for food in the Oz books…
Born January 26, 1979 — Yoon Ha Lee, 43. Best known for his Machineries of Empire space opera novels and his short fiction. His most excellent Ninefox Gambit, his first novel, received the 2017 Locus Award for Best First Novel. His latest novel is Tiger Honor, the sequel to Dragon Pearl.
(10) JUPITER'S LEGACY, VOUME 5. [Item by Daniel Dern.] Volume 5 of Jupiter's Legacy now available on Hoopla (and elsewhere). If you enjoyed the multi-generational superhero Jupiter's Legacy series (alas, only one season) on Netflix (I did), and/or the comic book series originally titled Jupiter's Children) that the show is based on (ditto), written by Mark Millar and (mostly) illustrated by Frank Quitely, you'll be happy to know that Volume 5, collecting issues 1-6 of the 12-issue "Requiem" arc, is (as I discovered last night) on Hoopla (free, to library patrons of Hoopla-participating libraries). (Also available in physical-book and electronic editions, e.g., on Kindle.)
I'm enjoying it — three issues in so far, and relieved to discover it's slated for 12 issues, since I don't see things wrapping up by this volume's end.
(11) JUST LOOKING. Abigail Nussbaum lists "The Books I'm Looking Forward to in 2022" at Lawyers, Guns & Money. Though she confesses there's not necessarily an overlap between anticipation and actual reading:
… But as the experience of the last few years has shown, the most anticipated books list isn't a reading plan (I think I've read fewer than half of the books I listed last year) so much as it is a snapshot of the literary year to come. And it's a reflection of one's own reading history—my copy of Hanya Yanagihara's A Little Life has sat unread on a shelf for more than six years, so I can't participate in the ebullience and/or disdain that has greeted the news of her new novel, To Paradise. On the other hand, when authors I've reviewed and championed, like Isaac Fellman or Rachel Hartman, announce new books, I feel invested in advertising that fact and widening their readership circle….
(12) KEEPING HIS STRING GOING. Movieweb is there when "Anthony Daniels Teases C-3PO Star Wars Return With Motion Capture Image".
Giving a pretty undeniable hint of what he is up to, Daniels shared a photo of himself in a motion capture suit at Ealing Studios, London, on his Instagram account, with the caption "Finally, a new suit – that fits!." The actor included the hashtags #c3po, #starwars and #iamc3po, leaving it in do doubt that he is clearly getting ready to bring Threepio back to the screen once again, although the use of the mo-cap technology would suggest that this could possibly be a CGI-version of the droid, which could tie into the new Disney+-bound A Droid Story.
(13) GOOD TIDINGS. NPR shares "Sea shanties written for the digital age" – which we would call filksongs if fans wrote them. For example:
"The Ballad of IT Help"
Oh, the call came in about 9:16
Is this IT? Help. I need you
It tried to log on on me machine
And there's nothing but dark all o'er my screen
Reboot says I!
But I canna reply
Til ye filled out form A-1-5!
Tis' on our site
But nothing works!
I canna help you connect
unless you connect
Pull down the menu and hit select!
(14) BETTING ON FUSION. People with very deep pockets are "Reaching to the stars to create fusion energy" reports Bruce Gellerman in this public radio sound file.
American billionaires are funding companies to create fusion energy which uses super magnets to harness the energy of the stars and create a clean source of energy.

As WBUR's Bruce Gellerman reports, one start-up in Massachusetts recently received an $1.8 billion infusion from Bill Gates, George Soros and others.
(15) VIDEO OF THE DAY. [Item by Martin Morse Wooster.] In "Honest Trailers: Eternals," the Screen Junkies say that many scenes in the film abandon the green screen and "go beyond the farthest reaches of a nerd's imagination: outside" but that the film will appeal to someone whose "idea of fun is watching ten people debate the trolley problem for 2 1/2 hours."
[Thanks to Andrew Porter, Michael Toman, Cat Eldridge, Steven French, Chris Barkley, Daniel Dern, SF Concatenation's Jonathan Cowie, Alan Baumler, Mike Kennedy, Martin Morse Wooster, JJ, and John King Tarpinian for some of these stories. Title credit belongs to File 770 contributing editor of the day Soon Lee.]