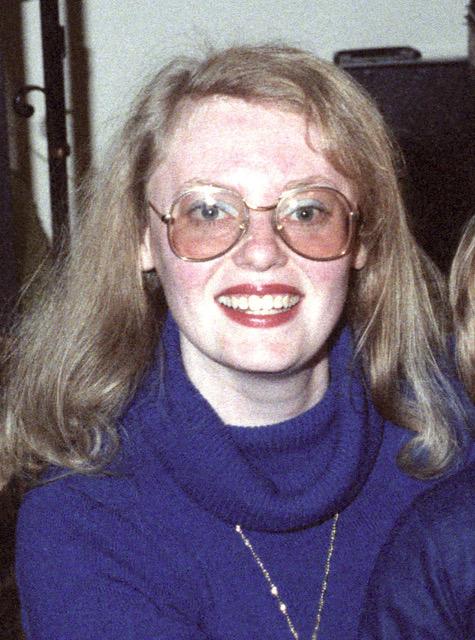 By Andrew Porter: North Bellmore, NY, fan Elyse Rosenstein, 69, died suddenly on February 20th. She had been undergoing rehabilitation after suffering a broken leg. At the time of her death, she was a retired secondary school science teacher.
With Joyce Yasner, Joan Winston, Linda Deneroff and Devra Langsam, she organized the very first Star Trek convention, held in NYC in 1972. The convention was not only the very first media convention, it was also the biggest science fiction convention to date by a considerable margin.
As Rosenstein recounted at a Star Trek convention held at the Javits Center in NYC which commemorated the 50th anniversary of Star Trek on NBC, she, with her friend and fellow fan Devra Langsam, first conceived the idea of the convention.
"For some unknown reason I turned to her and said, 'Wouldn't it be neat to have a science fiction convention for just 'Star Trek?' and she turned to me and said, 'Yeah,' we could invite 500 of our most intimate friends,'" she explained. "If she'd said that it was a terrible idea, none of this would have happened."
At the time, Star Trek fans were often looked down on by many science fiction fans, who were more into books and magazines than TV shows. The pair hoped that a convention specifically geared towards Star Trek would do a lot to bring fans together. The rest, as they say, is fan history.
With her then husband Steve Rosenstein, in the early 1970s she ran Nova Enterprises, which sold Trek-related products. She was an Honorary lifetime member of Lunarians, chaired the 1983 Lunacon, and worked on many Lunacon committees. And she was nicknamed "The Screaming Yellow Zonker" by Isaac Asimov.
Elyse Rosenstein had a BS in physics and math, and an MS in physics, and taught science for more than two decades. She was a member of the New York Academy of Sciences and the Long Island Physics Teachers Association. She was featured in numerous honors publications, including multiple editions of Who's Who in America, Who's Who in American Education, and Who's Who of American Women.
She is survived by her son, Michael.