(1) TO PATREON, OR NOT TO PATREON. Artist Emily Hare gives creators a lot to think about in "Should You Start A Patreon Page?"
Where To Start

Here are some questions I think would be useful for someone starting their Patreon page to ask themselves:

Do I have a consistent style or theme?

Do I have a project to share?

Am I comfortable being held accountable for my output?

Have I got an engaged online following (small or large)

Do you want this to be full time or part time?

Are you a good teacher?

1. I believe number 1 is an important one. If you have a recognisable look to your work or always choose specific themes (like I nearly always stick with fantasy and fairytale type things) then this will help enormously. People who are paying you regularly will want to be paying for the thing they sign up for. So for instance, if they sign up for cute fluffy bunny art and then when they're signed up you occasionally post erotic horror for example, then they will not stay a patron unless they happen to be interested in both those things. This is a very silly and extreme example, but you get my meaning! This doesn't mean that someone doing more than one thing can't have success with Patreon, but it is going to be much harder. Know your audience and be aware of why they are following you. Humans like the familiar and predictable. We are creatures of habit!…
(2) KGB. Fantastic Fiction at KGB reading series hosts Ellen Datlow and Matthew Kressel present William Gibson and Cat Rambo in a YouTube livestreamed reading on Wednesday, November 18, 2020, 7 p.m. Eastern. Link forthcoming.
William Gibson
William Gibson is the author of Neuromancer and other novels, most recently Agency, a sequel to The Peripheral. He lives in Vancouver, Canada.
Cat Rambo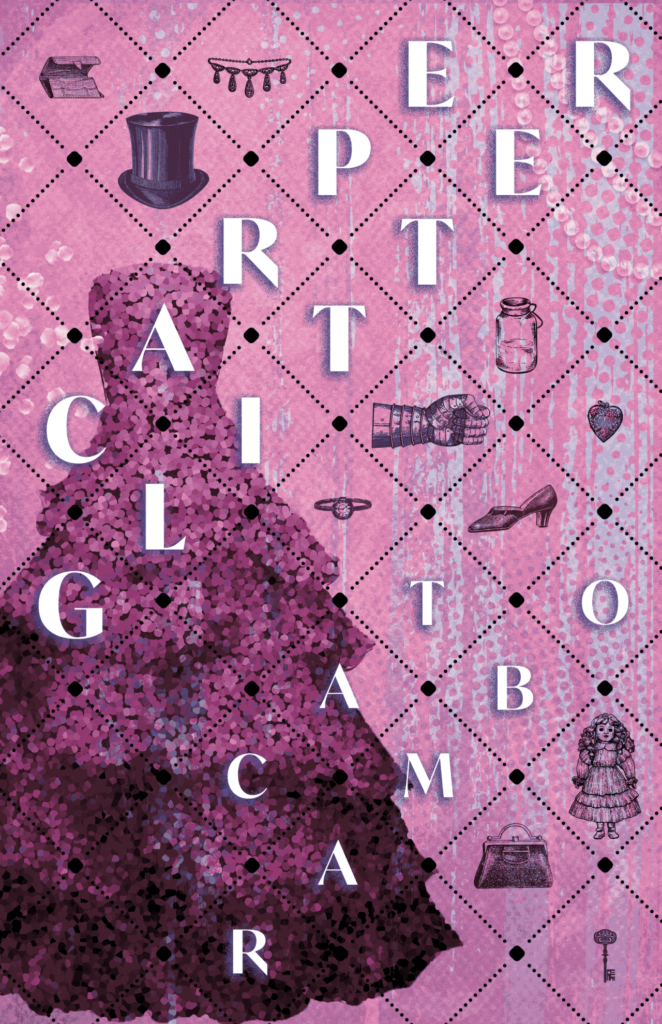 Cat Rambo is the author of over two hundred stories and four novels, including upcoming space opera, You Sexy Thing, from Tor Macmillan in 2021. Her novelette Carpe Glitter won a Nebula Award earlier this year. She lives, writes, and teaches in Seattle.
(3) NATURALLY. "'Some Version of the Apocalypse Is Inevitable'" – Kara Swisher interviews Jeff VanderMeer for an episode of the New York Times' "Sway."Transcript available.
Kara Swisher

This is a perfect way to get into your books because you sort of are creating your own Area X there, I guess.

Jeff Vandermeer

Well, people have varying ideas about what Area X is. At the end of the day, Area X is a very natural, nice, beautiful place as long as you don't stay there too long. But I think what it is that in Area X, at least by the rules of that fictional construct, people who are more attuned to their environment and more already integrated with it have less of an issue. So it's just like almost a metaphorical or a more direct embodiment of what we see in the real world because what is somebody — like a few streets down, I saw someone the other day doing something very disturbing. They were spraying herbicide across all their dead leaves under their pine trees. Well, they're also increasing their own possibility of cancer. So by not living in harmony, they're also killing themselves to some degree. So that's kind of what I'm getting at in part there, but I also think that it's important for Area X to have its own ultimately unknowable purpose to the point where, even though I know most of it, there are things I don't know too.
(4) RECUSAL. Horror Writers Association President sends a message:
(5) SMILING IN THE PUBLIC EYE. Men'sHealth may not be known for its comedy, but they have unfurled "99 Star Wars Jokes That Would Even Make Darth Vader Laugh". I don't promise the other 97 are as good as these —
Why didn't any of Luke Skywalker's marriages last?
He always followed Obi-Wan's advice: "Use divorce, Luke."

What was Lando's nickname before he became a skilled pilot?
Crashdo.
(6) A BIRD IN THE HAND. Heroes & Icons reminds fans that "The Original Romulan Bird Of Prey Model From Star Trek Was Trashed".
"Balance of Terror" remains one of the most important episodes of Star Trek: The Original Series. After all, this was the tale that first introduced us to the Romulans. In the adventure, a Federation outpost located in the Romulan Neutral Zone comes under attack by a Romulan warship.

When filming began on "Balance of Terror," producer Bob Justman placed a call to his ace up the sleeve — special effects designer Wah Chang. The uncredited artist was the brilliant creative mind behind the communicator, the Salt Vampire, the Tribbles and other iconic Trek costumes and props. Justman asked Chang to fabricate a new alien ship with a twist. He wanted something like a bird swooping down upon its enemy to wipe them out.

Chang did just that, decorating the underbelly of his Romulan Bird of Prey with a graphic fit for the hood of a vintage Pontiac Firebird. The model was put into action and became a vital part of the standout episode.

However, in a subsequent season, when another script called for the model to be pulled out of mothballs, a tragic fate had taken the bird from us.

Wah Chang was a non-union contractor. The Bird of Prey prop was returned to him after the production of "Balance of Terror." Thinking it was a one-off use, Chang had disposed of the ship. After much back and forth, producers came to the revelation and determined the budget could not afford to rebuild the prop.
(7) HOLIDAY SPECIAL. Disney+ dropped a trailer for the Lego Star Wars Holiday Special.Begins streaming November 17.
"The LEGO Star Wars Holiday Special" reunites Rey, Finn, Poe, Chewie, Rose and the droids for a joyous feast on Life Day. Rey sets off on a new adventure with BB-8 to gain a deeper knowledge of the Force. At a mysterious Jedi Temple, she is hurled into a cross-timeline adventure through beloved moments in Star Wars cinematic history, coming into contact with Luke Skywalker, Darth Vader, Yoda, Obi-Wan and other iconic heroes and villains from all nine Skywalker saga films. But will she make it back in time for the Life Day feast and learn the true meaning of holiday spirit?
(8) MEDIA ANNIVERSARY.
November 1985 — Thirty-five years ago this month, Robert Heinlein's The Cat Who Walks Through Walls: A Comedy of Manners was first published by G. P. Putnam's Sons. (There's a limited edition of fifty copies done at the same time.) The cover art for the trade edition is by Michael Whelan. It might be considered a sequel to The Number of the Beast. Or not. David Langford in his White Dwarf review said, " it's Heinlein self-indulgence time again."
(9) TODAY'S BIRTHDAYS.
[Compiled by Cat Eldridge and John Hertz.]
Born November 5, 1938 — Jim Steranko, 82. His breakthrough series  was the Sixties' "Nick Fury, Agent of S.H.I.E.L.D." featured in Marvel Comics' Strange Tales and in the subsequent debut series. His design sensibility is widespread within and without the comics industry, affecting even Raiders of the Lost Ark and Bram Stoker's Dracula, as he created the conceptual art and character designs for them. He was inducted into the comic-book industry's Will Eisner Comic Book Hall of Fame in 2006. (CE)
Born November 5, 1940 – Butch Honeck, 80.  Sculptor.  Guest of Honor at Archon 27, Capclave 2004, DucKon 13, Lunacon 48, ConClave XXX.  Archon Hall of Fame.  Magic Mountain bronze (with wife Susan Honeck), 1987 Chesley for Best Three-Dimensional; see here.  [JH]
Born November 5, 1942 – Frank Gasperik.  Singer and storyteller.  With Leslie Fish a novella and a short story.  This FG memorial page from a Larry Niven Website produced by LN fans has a note by Jerry Pournelle, a portrait by Kelly Freas, and several links of which some worked when (4 a.m. PST, 5 Nov 20) I tried them; about filk music, see here.  (Died 2007) [JH]
Born November 5, 1944 — Carole Nelson Douglas, 76. Although she has two inarguably genre series In the Delilah Street, Paranormal Investigator and the Sword and Circlet novels, I'm here to pitch to you her Social Justice Warrior credential series instead (and dissenters can now go elsewhere) in the form of her Midnight Louie series.  Each novel is told in part from the point of view of Midnight Louie, the cat himself in a style some say is like that of a Damon Runyon character. Great dearies, lovely premise. (CE) 
Born November 5, 1946 – Barry Gold, 74.  Famed among filkers, more widely active in Los Angeles fandom e.g. his 2017 Evans-Freehafer award (for service to LASFS the L.A. Science Fantasy Society, in his case over five decades).  With wife Lee Gold, Along Fantasy Way (Tom Digby Fan Guest of Honor Book for ConFrancisco the 51st Worldcon), Alarums and Excursions (role-playing-game apa), Xenofilkia (filkzine).  Both in the Filk Hall of Fame, Interfilk Guests at OVFF 16 (Ohio Valley Filk Fest), Featured Filkers at Boskone 44.  [JH]
Born November 5, 1949 — Armin Shimerman, 71. Quark on Deep Space Nine. And Principal Snyder on Buffy the Vampire Slayer who if I remember correctly came to a very bad end.  He had the recurring role of Pascal on Beauty and the Beast. He also played Professor George Edward Challenger in the later Nineties Lost World film. (CE)
Born November 5, 1952 – Frankie Bailey, Ph.D., 68.  Professor, School of Criminal Justice, State University of NY at Albany.  Two novels for us; next door she has an essay in R. Lupoff's One Murder at a Time, seven novels, shorter stories, nonfiction.  "The first speech I ever memorized was Patrick Henry's fiery 'Give Me Liberty or Give Me Death' – which I later recalled with some irony when I learned the truth about the founding fathers and slavery.  However, I am still a proud Virginian."  Website here.  [JH]
Born November 5, 1958 – Gary Farber, 62.  Indispensable outspoken fan in the 1970s-1990s; fanzine Drift ("Have you got Gary Farber's Drift?").  See him as he was then (YouTube; special bonus appearances by other well-known fans of the time).  Today by his own statement largely gafiated although occasionally appearing here.  [JH]
Born November 5, 1960 — Tilda Swinton, 60. Her take as Rosetta/Ruby/Marinne/Olive in Teknolust might be the most weird genre role she's done but I like her take as The White Witch in The Chronicles of Narnia: The Lion, the Witch and the Wardrobe as her best role to date. Mind you her Gabriel in Constantine was frelling strange… (CE)
Born November 5, 1961 — Sam Rockwell, 59. First in our area of interest as the Head Thug in Teenage Mutant Ninja Turtles. I've got him next being Francis Flute in A Midsummer Night's Dream, not a role I knew. Ahhh Guy Fleegman on Galaxy Quest. And lastly, he was Zaphod Beeblebroxin The Hitchhiker's Guide to the Galaxy. (CE)
Born November 5, 1966 – Erik V. Olson, 54.  Chaired SMOFcon 21 (SMOF for "secret masters of fandom" as Bruce Pelz said a joke – nonjoke – joke; SMOFcon draws people who often do the work at SF conventions and want to do it better), Capricon 31.  See him in this story of how the (eventually successful) bid for Aussiecon IV the 68th Worldcon started (and note that the author K. Buehler, in much the same way, later chaired CoNZealand the 78th).  [JH]
(10) COMICS SECTION.
(11) ALL IN COLOR FOR ALL THE MARKET WILL BEAR. [Item by Martin Morse Wooster.] I saw Secret Origin: The History Of DC Comics, a 2010 documentary narrated by Ryan Reynolds and directed by Mac Carter. This is a corporate history celebrating DC's 75th anniversary. Like a lot of corporate histories, the best part of it is the documentation. I didn't realize so much footage of Siegel and Shuster from the 1930s survives. The role of editors Mort Weisinger and Julie Schwartz is accurately described, including their origins in sf fandom of the 1930s. There's even an uncredited photo of L. Sprague de Camp.
Best line: Neil Gaiman says that he told his high school guidance counselor, "I want to write American comics" and the counselor said, "Have you ever considered accountancy?"
I didn't really learn anything from this documentary but I thought it was well-made and interesting and a good use of 90 minutes.
(12) PHONE HOME. [Item by Daniel Dern.] Saw it earlier today while there, took a picture of the cover, decided to borrow it… Hope Rides Again (Obama Biden Mysteries, #2) by Andrew Shaffer:
"In the sequel to the New York Times best-selling novel Hope Never Dies, Obama and Biden reprise their roles as BFFs-turned-detectives as they chase Obama's stolen cell phone through the mean streets of Chicago–and right into a vast conspiracy."
(13) TALKING ANIMALS. Netflix dropped a trailer for Beastars Season 2.
Next year, BEASTARS returns with a brand-new season full of mystery, suspense, and never before seen beasts. Are you ready?
(14) KRAMER NEMESIS LOSES ELECTION. The Georgia county District Attorney who prosecuted Ed Kramer on various charges over the past decade, including child molestation, lost his re-election bid this week. (Kramer is a co-founder of Dragon Con, but has not been a co-owner since 2013.)
"After nearly 30 years in office, Danny Porter is out as Gwinnett County elects its first Black DA" reports the Gwinnett (GA) Daily Post.
DA Danny Porter had held the office for nearly 30 years, going back to 1992. His bid to serve one more term in the office came up short on Tuesday, however, after he was defeated by his Democratic challenger Patsy Austin-Gatson.

… Austin-Gatson, who is one of several Democrats and people of color who were ushered into office by voters on Tuesday, will make Gwinnett history as the county's first Black district attorney.
The county also elected its first Black sheriff.
Superior Court Judge Kathryn Schrader, a co-defendant with Ed Kramer in a computer trespass case, had already been turned out of office by an election held in August
(15) POWER CHORD. "Great Scott! This Custom BACK TO THE FUTURE Bass Guitar Rocks" says Nerdist.
Back to the Future is, fittingly, quite timeless. It's a perfect movie with an amazing premise. It also rocks. Not only does Marty bust out an amazing version of Chuck Berry's "Johnny B. Goode," but the film features two of the best songs in the history of cinema: Alan Silvestri's theme and Huey Lewis's "Power of Love." And we want to hear all three tracks performed with one of the coolest instruments ever made. Because great Scott! This Time Machine Bass guitar inspired by Doc Brown's DeLorean is heavy.

And it was built to help out Michael J. Fox's charity.
(16) ARCHEOMUPPETRY. "The Land of Gorch: The Forgotten Muppets Sketch That Ran During SNL's First Season". Forgotten is right. I watched that first season when I was in college, and sure don't remember this.
When NBC executives decided to take a chance on Lorne Michaels's live sketch comedy show in 1975, they were a little wary about what the budding young producer might actually end up airing. So they worked some safe territory into the contract—namely, Jim Henson and the Muppets.

Henson and Michaels shared a manager (Bernie Brillstein), and the collaboration seemed promising at first. Henson was looking to broaden his work beyond Sesame Street; and Michaels, already a Henson fan, "wanted as many different styles of comedy as [he] could possibly have."

For his weekly sketch, Henson dreamed up "the Land of Gorch," a mystical, craggy kingdom populated with creatures that scholar Jennifer Stoessner later described as "scaly, bloated, and licentious." Among them were: the bombastic King Ploobis; his simpering wife, Queen Peuta, and their ne'er-do-well son, Wisss; a mistress named Vazh; a bumbling henchman named Scred; and the Mighty Favog, an omnipotent god-like oracle. Together, they tackled sex, drugs, and other adult themes.
Video linked from the article.
(17) VIDEO OF THE DAY. "STAR WARS Meets INDIANA JONES in Epic Fan Film" – Nerdist points the way.
George Lucas drew upon two distinct styles of classic Saturday matinee serials when creating his two epics, Star Wars and Indiana Jones. Star Wars' inspiration is straight from the Flash Gordon outer space adventures, while mostly forgotten films like Secret of the Incas inspired Indy. Now, one fan has found a way to bring those two distinct worlds together. Filmmaker Phil Hawkins has created the most expensive fan film yet, with Star Wars: Origins. Blending the styles and storylines of both worlds, it's the mashup you never knew you needed until now.
[Thanks to John King Tarpinian, Nancy Collins, Mike Kennedy, Andrew Porter, Michal Toman, Martin Morse Wooster, N., John Hertz, Cat Eldridge, Olav Rokne, Daniel Dern, and JJ for some of these stories. Title credit goes to File 770 contributing editor of the day Daniel Dern.]